New Newsletters About Photography, Travel and Personal Finance
Mia Quagliarello / September 23, 2021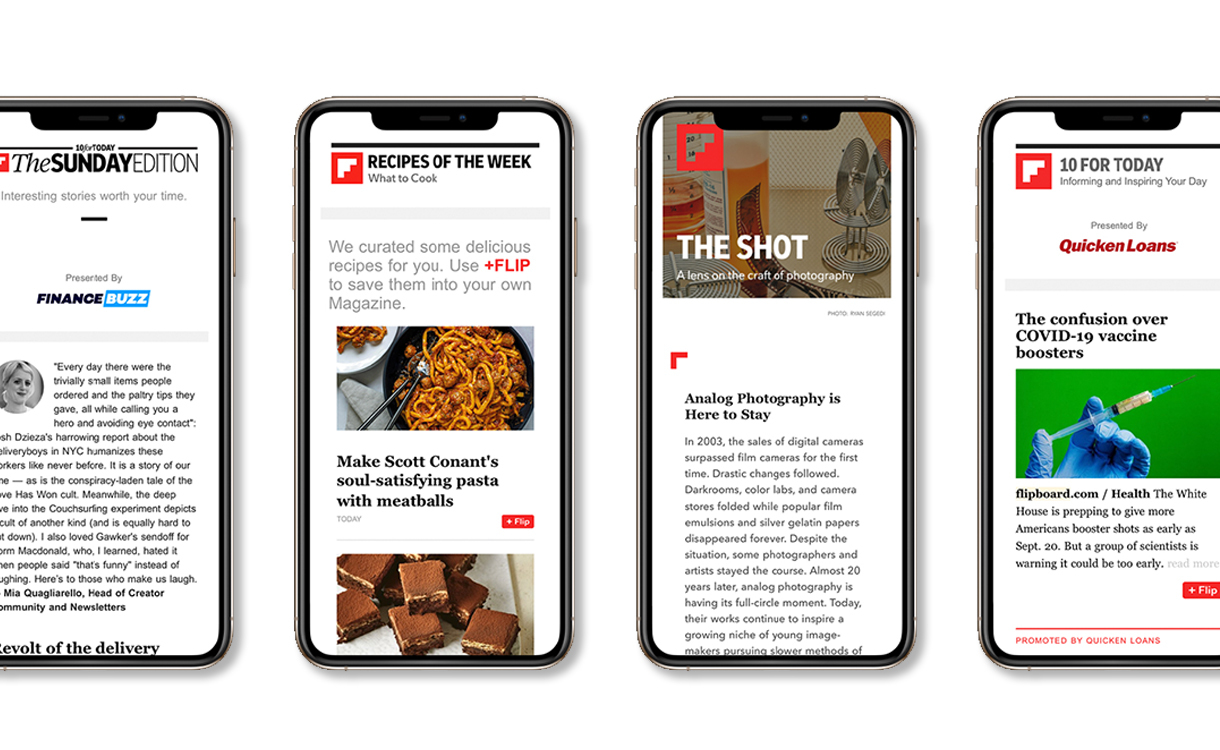 Newsletters are hot, and Flipboarders can't get enough. We're expanding our offering to 11 different newsletters, and now anyone can subscribe to these emails via our new newsletter sign-up page.
Our new email newsletters serve interests like climate change, food, photography, travel, and personal finance. They are joining previously launched newsletters like "10 for Today," "FlipDigest" and "Your Tech Briefing."

If you're already a Flipboard user, all you have to do to start getting these new emails is follow the related topic. For example:
We know this is a lot to keep track of, so remember you can always add or remove newsletter subscriptions within your profile's settings on the Web. Check the "All" box or select each title à la carte.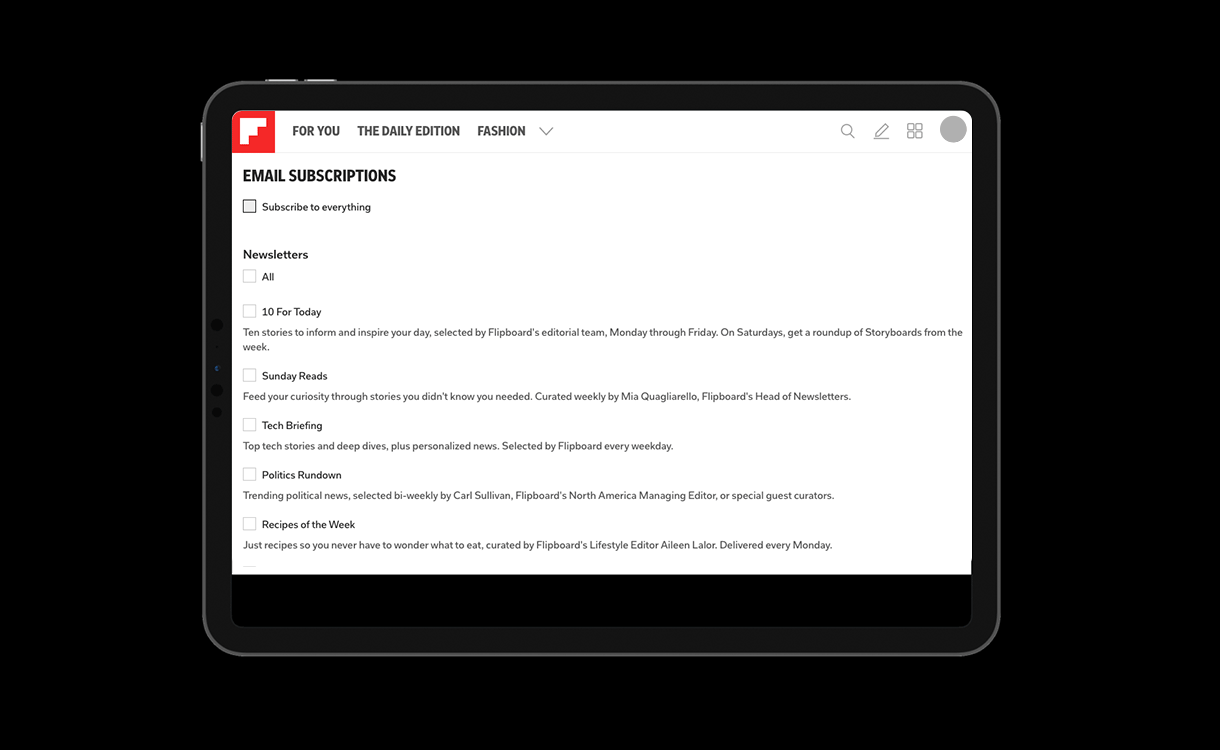 You can also go to flipboard.com/newsletters to sign up for our newsletters. We hope you'll find something you enjoy. If there's a newsletter theme you'd like to see, feel free to tweet us.

Until then, we'll see you in your inbox!
— Mia Quagliarello, head of newsletters, is curating "Sunday Reads" (also available as a newsletter!)