News Offering Grows with The Atlantic and The Daily Beast
Inside Flipboard / September 9, 2011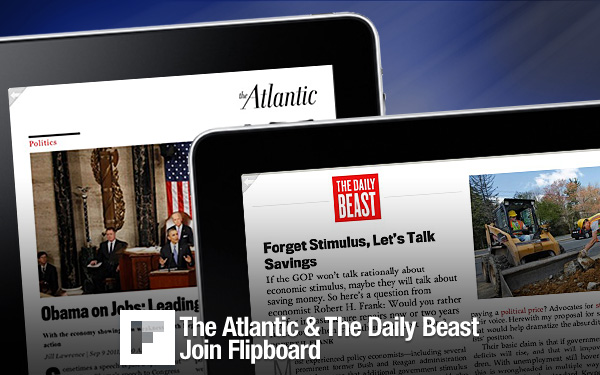 Flipboard's news category gets two significant additions today: one is a 154-year-old fixture of American culture, and the other is a three-year-old product of the Internet era. Please join us in welcoming The Atlantic and The Daily Beast to Flipboard. Flip on to find out more about these sections, as well as other reading you may enjoy.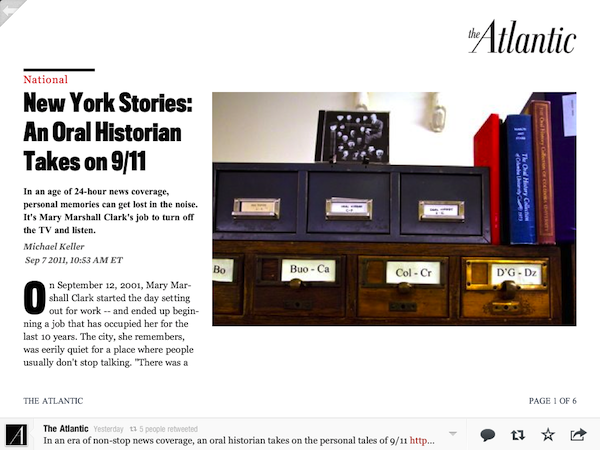 The Atlantic – Tap to Add Section
Founded in 1857 by a cadre of influential writers, among them Harriet Beecher Stowe, Ralph Waldo Emerson, Henry Wadsworth Longfellow, and Oliver Wendell Holmes, Sr., The Atlantic was a pioneering literary and cultural commentary magazine known for several firsts. (For example, it was the first to publish works by abolitionists, and it was a major publisher of the writing of Mark Twain.) Today, The Atlantic covers current affairs, politics, and culture. With over 20 National Magazine Awards and 80 nominations, The Atlantic is celebrated for its innovative reporting and ability to capture the national pulse.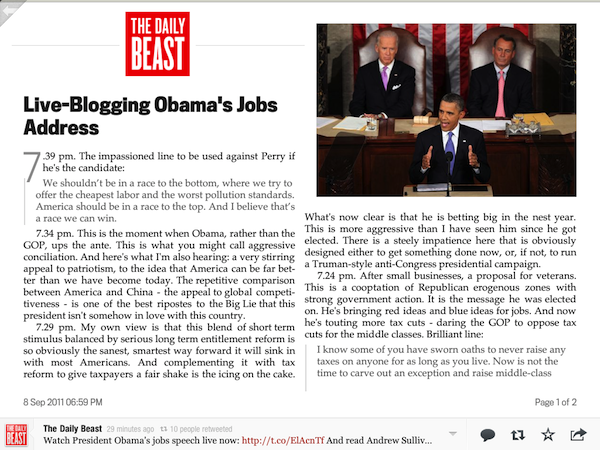 The Daily Beast – Tap to Add Section
The Daily Beast is the brainchild of Tina Brown, former editor of Vanity Fair, The New Yorker, and Talk, and Barry Diller, IAC Chairman. Founded three years ago, the online magazine is dedicated to breaking news and commentary, all carefully curated to avoid information overload while ensuring that readers get the day's essential news. The Daily Beast's merger with Newsweek earlier this year married two formidable brands, one online and one in print. The union created a new kind of 24/7 news organization combining the speed and nimbleness of the web with the investigative power usually associated with print magazines.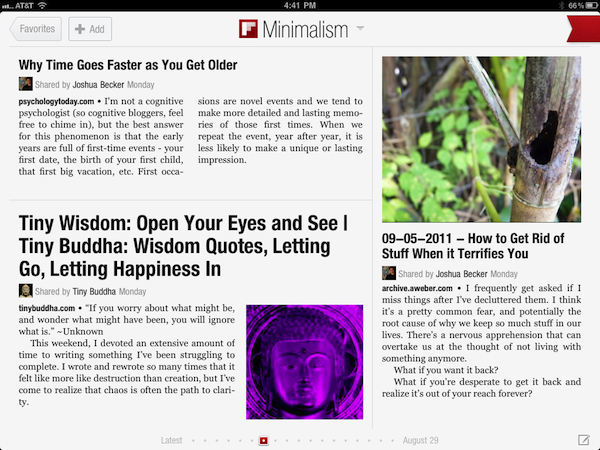 Minimalism – Tap to Add Section
We're really excited about this section, because it's the first featured section curated by a member of the Flipboard community. Jake Peterson wrote to us at featured@flipboard.com recommending a magazine devoted to the art of simple living. We thought this was a great idea, and invited him to submit his favorite feeds on the topic. Peterson's magazine contains nine contributors, among them @zen_habits, @bemorewithless and @tinybuddha. If you've got an idea for a section you'd like to curate, please let us know at featured@flipboard.com or by tweeting to @Flipboard_Mia.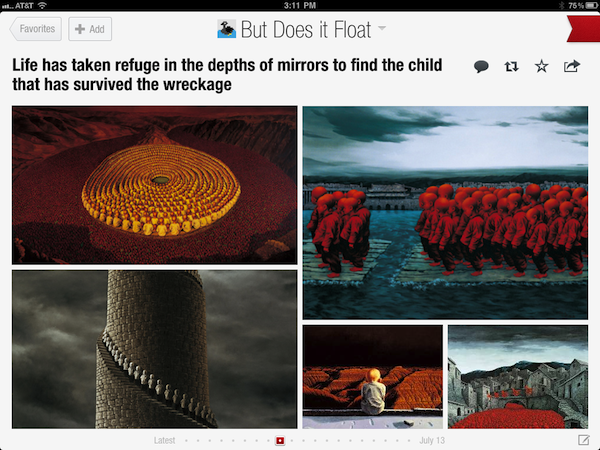 But Does It Float – Tap to Add Section
But Does It Float is not your everyday design or art blog, but something else entirely. It is a "dynamic visual conversation" between two L.A.-based designers, Folkert Gorter and Atley Kasky, whose other projects include SpaceCollective.org, GOOD.is, and cargocollective.com. Folkert and Atley approach their posts as a new form of storytelling, a volley of art and design images juxtaposed with vintage aerial photographs and other visual ephemera. The resulting site, they say, "looks and behaves like a cabinet of curiosities as viewed through an infinity mirror."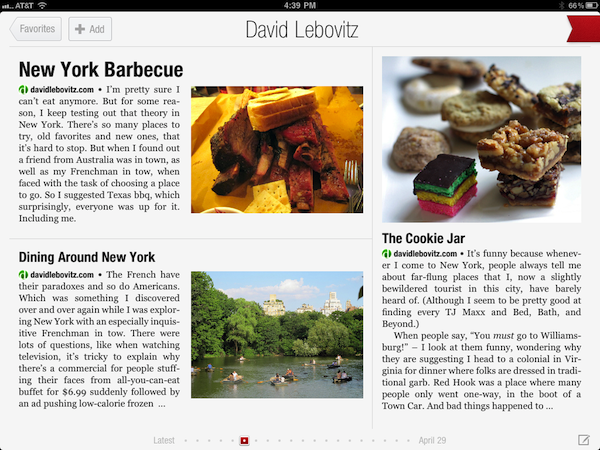 David Lebovitz – Tap to Add Section
According to his blog, David Lebovitz is "living the sweet life in Paris," and that's literally true. Lebovitz spent 13 years working in the kitchens of Chez Panisse, the famous Berkeley restaurant founded by food maven Alice Waters, and the SF Chronicle named him one of the Top Five Pastry Chefs in the Bay Area. In 1999, he hung up his apron to pursue writing full time (he's written six books and maintains a blog), and he's now based in Paris. You'll want to indulge in the delectable photography that accompanies his global culinary adventures.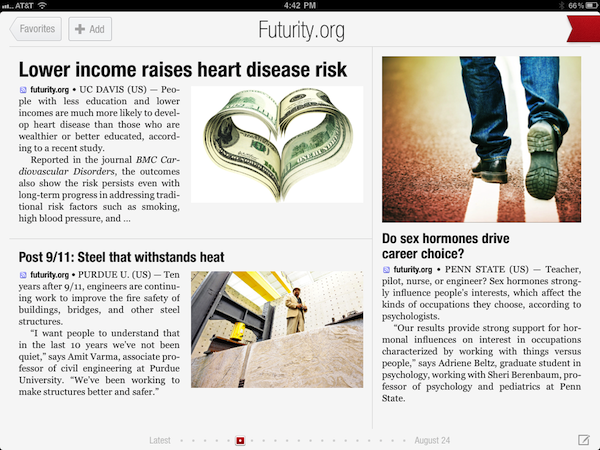 Futurity – Tap to Add Section
Futurity features the latest discoveries in all fields from scientists at the top universities in the U.S., U.K., and Canada. The site is hosted at the University of Rochester, but there are 60 participating schools, including Stanford, Duke, Johns Hopkins, and many of the Ivy League institutions. The site was created as a way to share research news with the general public.