No Nonsense Midterms Coverage
Carl Sullivan / September 19, 2022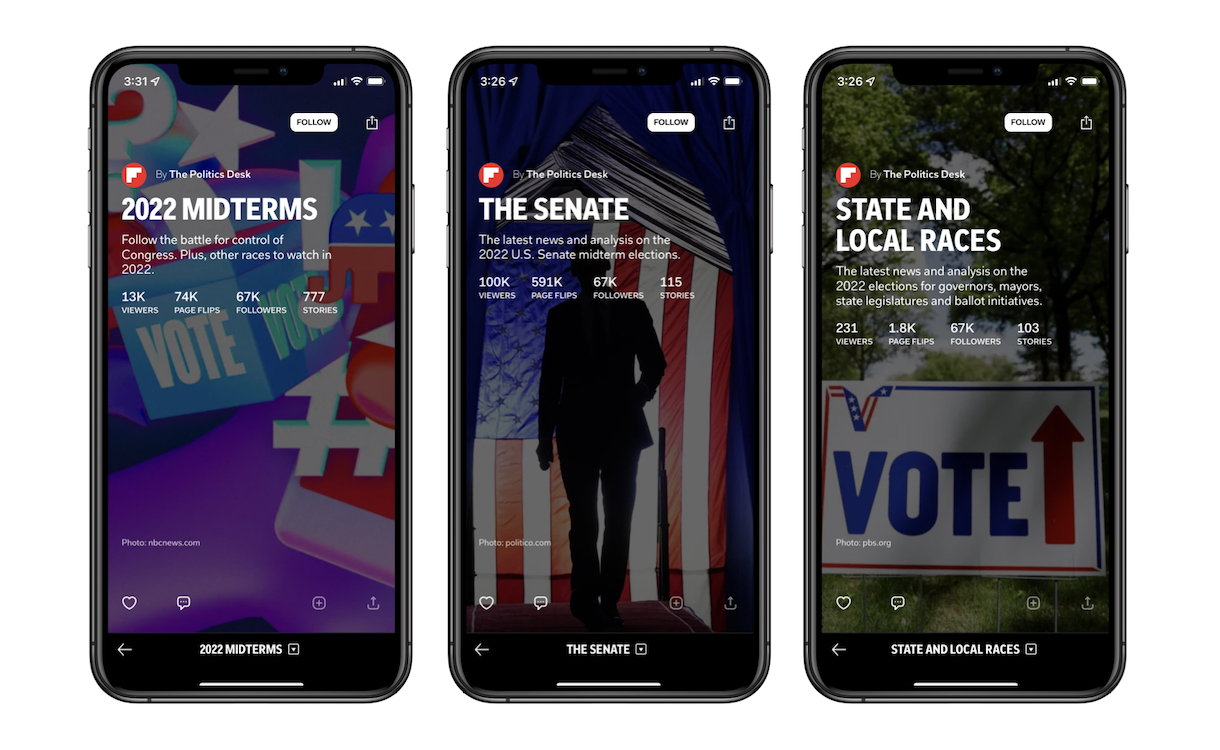 The long midterm primary season is now over and Americans will make their final election decisions in the next two months. Even if you haven't closely followed politics this summer, now is the time for everyone to begin examining the candidates and issues.

To help, Flipboard offers Vote 2022, our comprehensive midterm election guide with carefully curated political news and analysis. Our editors select fact-based stories from trusted media sources, striving to give you a complete and balanced picture of who's running and their platforms.

The guide includes general election coverage in the 2022 Midterms Magazine and for more granular news, The Senate, The House and State and Local Races. To dive into some of the hottest issues of 2022, check out these Magazines: Abortion, The Courts and LGBTQ+ Rights. Since we are living in an age of misinformation, we offer a Fact Check Magazine with content from FactCheck.org, Politifact and others.

Voting laws have changed since 2020, so it behooves all citizens to check their status to make sure they're properly registered. Many states close voter registration in October, so now is the perfect time. Our How to Vote Magazine offers guides and resources.

Our publishing partners are also contributing with politics Storyboards and contributions to our Politics Rundown email newsletter. If you're not already receiving the newsletter, visit your preference center on Flipboard.com to sign up.

All of these collections are available in the app and on flipboard.com. And if you still need more, follow these topics: #Politics, #U.S. Politics and #Midterm Elections. Educate yourself, and vote!
— Carl Sullivan, North America managing editor, recently curated a Storyboard about the politics of Biden's democracy speech.