On the Red Couch with Bob Martin and Wimbledon Photo Team
Steve Fine / July 10, 2017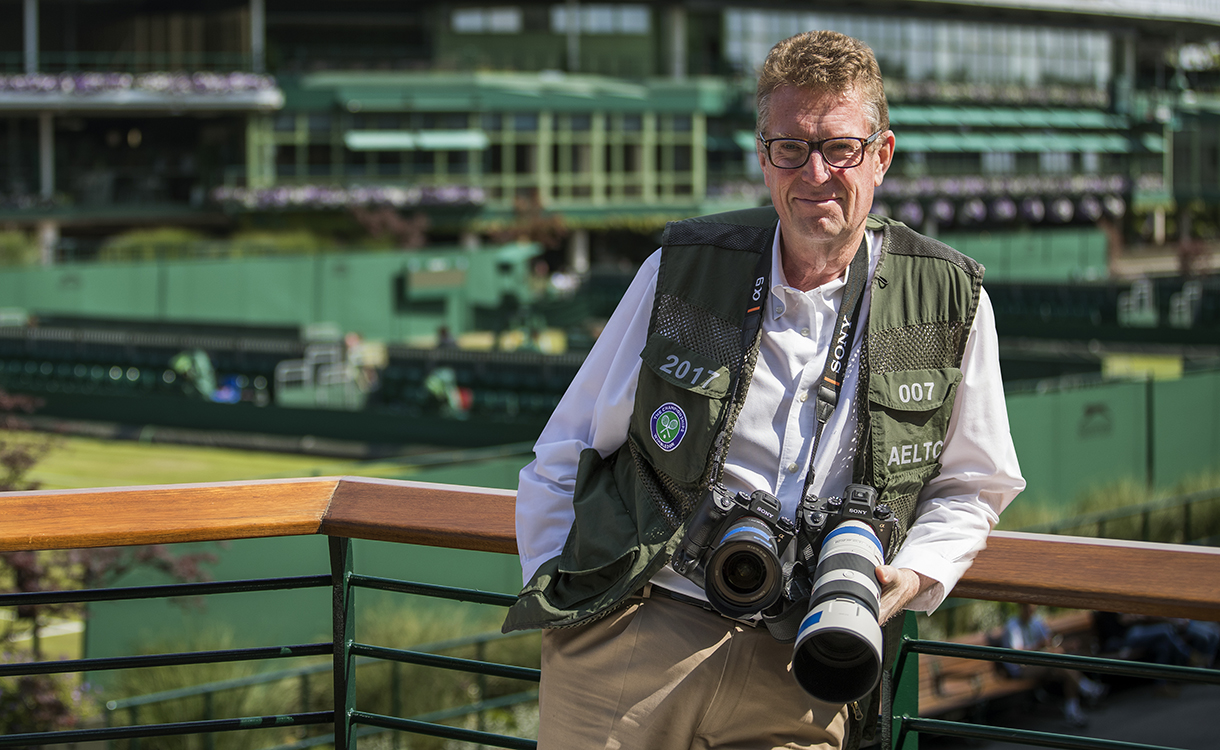 Behind the scenes at Wimbledon, the world's oldest and most prestigious tennis tournament, is a group of tireless photographers trying to make new and unusual pictures of an event that has been held since 1877. Led by award-winning photographer Bob Martin, the team of 23 is up at dawn making images of The All England Lawn Tennis and Croquet Club that tell the story of the fortnight.
Martin started his career at a boutique sports photo agency in London called Allsport in the early 1980s. In 1994, he became a staff photographer at Sports Illustrated for more than a decade. He is a three-time winner of the British Sports Photographer of the Year and won the World Press Sports Picture of the Year in 2005. In 2016, Martin published a book of his work, 1/1000th, which won the Sportel International Sports Book Award. He shot his first Wimbledon in 1982 and started to work for the All-England Club in 2003.
We sat down with Martin to discuss how he plans each day at the tournament, uses the special access afforded his team to make iconic pictures, and what makes Wimbledon the most-watched sporting event on the planet during the first two weeks of July.
What makes Wimbledon so special?
Wimbledon, like the Masters is to golf, strives to be, and I think succeeds, as the best tennis tournament in the world. It is also considered to be one of the top social events in the British calendar as a place to go and be seen.
Centre Court is a unique venue, seating only 15,000 people. However, it provides the visitor with one of the most atmospheric and iconic sporting experiences. The pictures can be iconic because everything is presented so well with no overt advertisements around the courts. You are able to shoot pictures that show the scene with great sense of place from many different angles.
How is it different from covering other sporting events or other tennis events?
From day one, every match is packed, and there are never spare tickets to be had. The atmosphere for a first-round match can be as amazing as the final. So you up your game, you feel like you are photographing the final every day.
How has it changed since you were there for Allsport 35 years ago?
We were in a storeroom under the stands of Centre Court with barely enough room for about 20 people developing our films and making prints in cramped conditions. When it rained, it leaked. Now we work from a state-of-the-art photo workroom/complex for 250 accredited photographers with private offices for the six major wires and a place for Nikon and Canon to provide support.
Tell us about your photo team.
I have a staff of 22 working for me in the Wimbledon photo department, including specialist sports shooters, commercial and portrait photographers, and even a red carpet photographer. The 16 photographers include such notables as Joel Marklund, Eddie Keogh, Tom Lovelock, Florian Eisele, Jed Leicester, Chris Raphael, Joe Toth and Karwai Tang.
The team of six editors is headed up by Paul Weaver and Neil Turner.
How has your behind-the-scenes coverage at Wimbledon evolved over the years?
As we have become more and more trusted by the club, we get more and more access. Tom Lovelock and I shoot many pictures that are often never released, just used internally displayed on the club walls.
How do we get to see some of these pictures since they are not available to the wire services?
Wimbledon.com is the most visited sports website on the planet during the two weeks of the Championships. Every year it wins industry awards. The Wimbledon coffee table books have won international and national book awards as well. The pictures appear on everything related to Wimbledon from the menus to the adverts in the train stations.
How has social media affected the coverage and what are you doing differently this year?
We need much faster delivery without compromise on quality images for social media usage. We need to be tweeting "Roger Federer is walking onto Centre Court" as that is happening with a great picture. It is non-stop and full of deadline pressure.
From your vast experience at the Championships, which matches, or players, stand out?
My favorite match without question was the (Roger) Federer v (Rafael) Nadal final the year Centre Court had no roof, in 2007. Great tennis and great light. I was perhaps the only one delighted that the roof was not yet completed.
My favorite picture: Andy Murray's moment of victory in 2016. It is on the cover of the Wimbledon Annual this year.  
My favorite scene: the crowd cheering Murray when he appeared on the members balcony, also from last year. We are able to walk with him from the locker room to the balcony, as part of our special access, and the picture shot from behind Andy looking out onto the cheering masses is a classic.
What's new this year and what will you be trying to convey in the pictures?
We are forever fine tuning and evolving our coverage. We strive to be as good as we can. This year we added three new photographers: Tim Clayton, David Shopland and Ben Solomon. We continue to use robotic cameras to shoot in obscure places where a photographer cannot go, such as under the TV crane mast that is 87 meters up, and two more on the roof of Centre Court. We are constantly trying to find new angles that are not seen on TV or in the papers.
Any final thoughts?
As you arrive at Wimbledon to prepare two weeks before the Championships, almost everything is tinged in green and purple, with perfectly manicured lawns, flowers and shrubbery surrounding you as you wander around the grounds. In the weeks before the tournament, you even see the maintenance team decorating with paint pots labelled "Wimbledon Green." I panic a bit and hope our pictures do this incredible place justice.
To follow all the action from the grass courts, check out our Wimbledon 2017 magazine.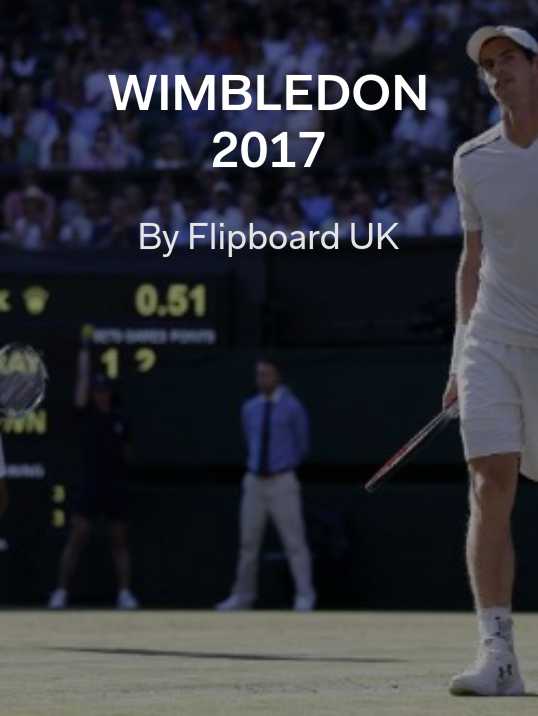 ~SteveF is reading Travel Photography.