On the Front Lines: Covering the Vote
Carl Sullivan / November 2, 2020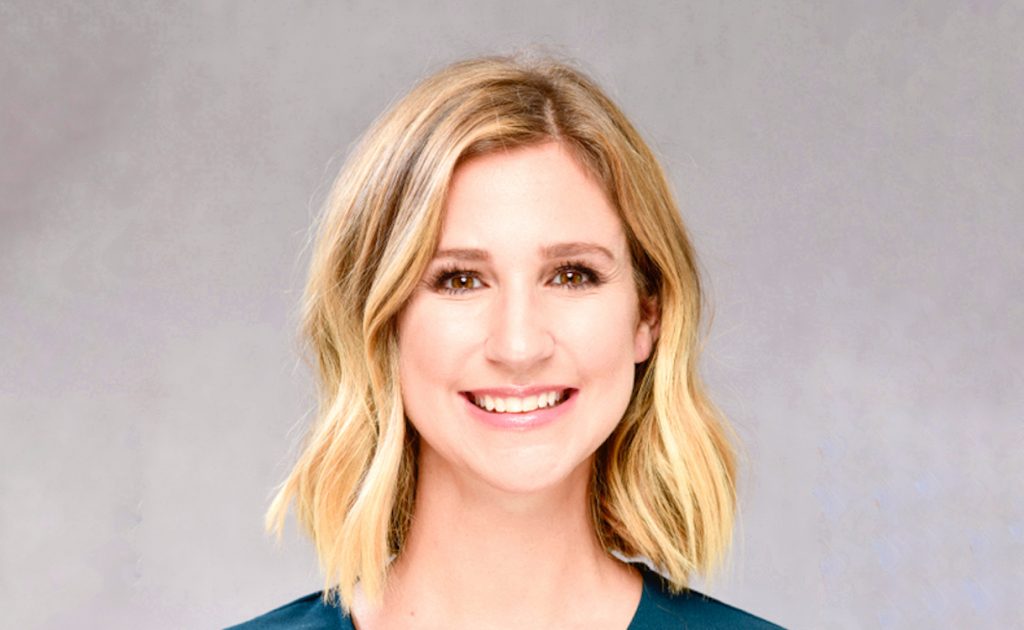 You might not think of journalists as essential workers. But many of them are. If reporters weren't out on the campaign trail, how would we know what the candidates were saying and doing? We recently caught up with Caitlin Huey-Burns, political reporter for CBS News, to talk about reporting during a pandemic and her special series, "America's Right to Vote."

Q: It's without a doubt the most unusual election of our lifetimes. How do you cover this amazing story, with all its twists and turns?

It really is an election like no other, and I feel lucky to be covering it. This is my third presidential campaign, and I wanted to differentiate my coverage by focusing less on the candidates and campaigns and more on voting itself. To me, that's the most interesting — and important — story this cycle. 

 Q: When stay-at-home orders were in place, how did your job change, and how did you adapt?

I had been on the road pretty much nonstop from January through March covering the primaries. I was in Houston for Super Tuesday. The day before, I had a sit-down interview with Joe Biden. The story then was whether he could consolidate support to stop Bernie Sanders. Coronavirus was not yet considered a pandemic, and it was not yet a big campaign issue. The last question I asked Biden that day was whether he planned to change the way he was campaigning — he thrives on the rope line — in response to the virus. He said he would follow CDC guidelines. I flew home later that week and began planning trips for the rest of the primaries. The following week, I was in the broadcast center and we were told to evacuate because someone in the building tested positive for COVID. I left my work computer and most of my things at my desk, thinking I would be back after the weekend. That was mid-March. I haven't been back inside the building since.

We all had to adapt quickly. Our stellar team set up a LiveU on my iPhone and sent me a tripod to do hits from home. We attended press conferences and conducted interviews all on Zoom. And we focused our reporting on how COVID would impact the mechanics of the campaign. And as the weeks wore on, we started to see that the pandemic would impact voting itself. That became a huge story that we are still covering.

Q: Have you returned to on-the-road reporting and the campaign trail? What has that experience been like?

I am very grateful to be back out on the road — with safety precautions in place. The road is my happy place. Talking to voters, seeing how things are shaping out in real life, on the ground. I love it.

We didn't travel for several months. The first time I went back out into the field since March was for the Democratic National Convention in Wilmington. I'm grateful for all the precautions CBS has taken to keep us safe and healthy on the road. We all stayed in a "bubble" and were tested daily for COVID. While on the road for debates and reporting trips since, we are tested regularly. We plan everything out in advance for approval, and conduct socially distant interviews, preferably outside when we can. And we try to order food to our hotel, or at least eat outside. 

Campaign events have completely changed. You can no longer just pop into an event. During the primaries, we all squeezed together for press gaggles, very close to the candidate. Now, most of the events are covered by the pool, sometimes with an extended pool for press conferences where we are socially distanced and have our temperatures checked.

I miss the spontaneity of the campaign trail, and the news and ideas that come from that. But I am grateful to still be able to do this job and to work for a company that values our health and safety.

Q: The environment for reporters has undoubtedly become more hostile in recent years. How has that impacted you?

I try and focus on some of the goodness in people. At the airport the other day, a TSA agent spotted my CBS hat and asked me about my travels and said, "Thank you for what you all are doing." That kind of thing is rare, which made it meaningful.

Q: Do you think most Americans understand the role of media in democracy?

I think there is an increasing amount of people who don't. Anyone can curate their own news content now, and you can pick and choose what you want to hear and see and believe. When people used to consume news in a linear fashion, they were exposed to stories they didn't necessarily seek out. They could learn something they didn't expect, another point of view, etc. Now that's more difficult.

But there are also opportunities, and ways to reach people where they are. Ultimately, I think people follow people they trust. I like to try and make political coverage more accessible. We have been using TikTok as a platform to share reporting and insights from the trail. The CBS News social team has done an amazing job growing that audience.

Q: Tell us about your series, "America's Right to Vote." 

Back in March, my colleague Sean Gallitz and I were in Houston covering Super Tuesday. The lines to vote at the location we were covering were more than four hours long. We thought that was a clear sign of voting barriers and suppression. We started batting around ideas for covering that as a campaign issue. Then the pandemic hit and we saw nationwide protests of systemic racism. Those events put voting rights and access front and center.

Every cycle we hear that this is the most important election in our lifetime and that you need to vote. But voting isn't easy for everyone, and that's often by design. The events of this year shined a bright light on that, and it's overdue.

We launched the series over the summer and have reported on barriers to voting for minorities, former felons, and college students. And we have been interviewing election officials about challenges and lessons learned. We have a couple more stories coming out before Election Day, including how sports arenas are helping to expand access to voting. CBSN is the perfect home for this kind of reporting, because it gives the time and space to tell in-depth stories and to have nuanced and thoughtful discussions. Stay tuned!

Q: What's one storyline that you think deserves more coverage as we approach Election Day?

I think maternal mortality, especially among Black women, is a critical and undercovered story and issue. Black women are dying from pregnancy-related complications at three times the rate of white women in America.

I also think a big story is what happens after the election is determined. We have been asking voters what they want to see after this is all over, and supporters of both candidates have told us they want to see the country come together.
—Carl Sullivan, U.S. News Managing Editor, helps curate Vote 2020, Flipboard's election news.