On the Menu: Beautiful Food Magazines and Blogs
Inside Flipboard / November 1, 2011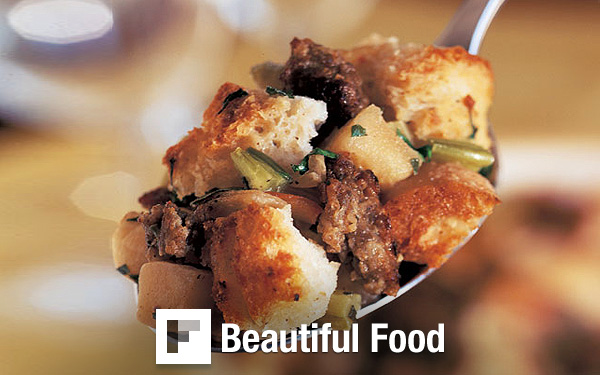 The recent makeover of Bon Appetit on Flipboard inspired us to curate publications with gorgeous photography and expert food writing. Tap on the red "more" ribbon to open the Content Guide and find them all in Featured. Or flip on to learn more about each title.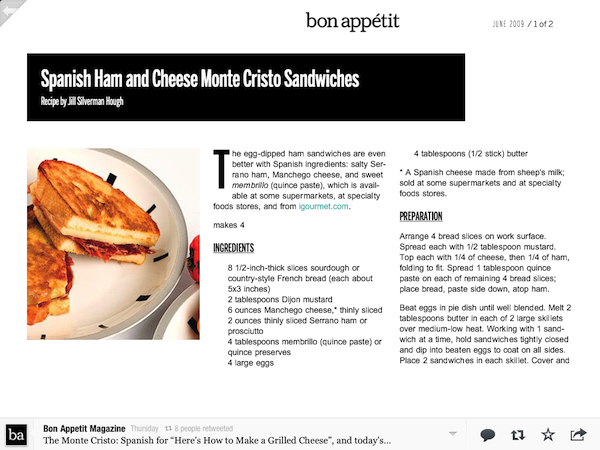 One of the first magazines to launch on Flipboard, Bon Appetit's Flipboard edition recently got a top-to-bottom refresh. The magazine's custom pages have a new look-and-feel, and there are all-new recipe pages making it easier to prop up that iPad and cook something up. Photos are also sharper. For more from Bon Appetit, tap here.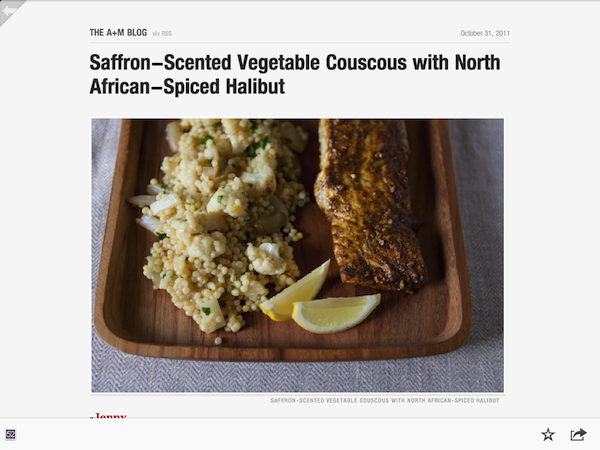 Started as a project to create the world's first crowd-sourced recipe book, Food52 has evolved into a bustling community that connects and celebrates home cooks. Chef-entrepreneurs Amanda Hesser, former food editor for The New York Times Magazine, and Merrill Stubbs, food writer and editor, share their culinary discoveries, including a thoughtful selection of the best food and kitchen products. For more from Food52, tap here.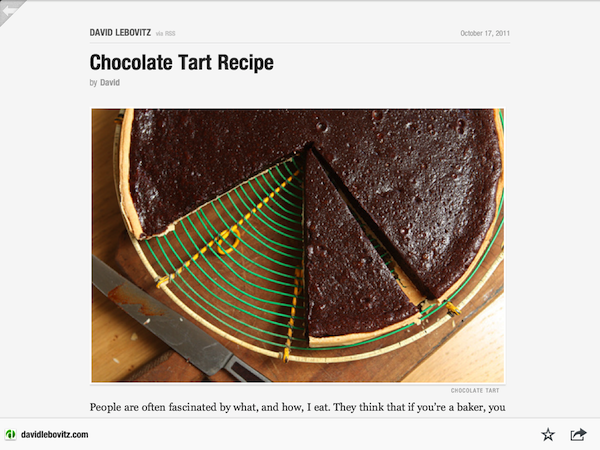 After 13 years in the kitchens of Berkeley's famous Chez Panisse eatery, David Lebovitz left the restaurant business to write. Six books and a move to Paris later, Lebovitz presides over a blog that boasts some of the most mouth-watering pictures on the Web. For more from David Lebovitz, tap here.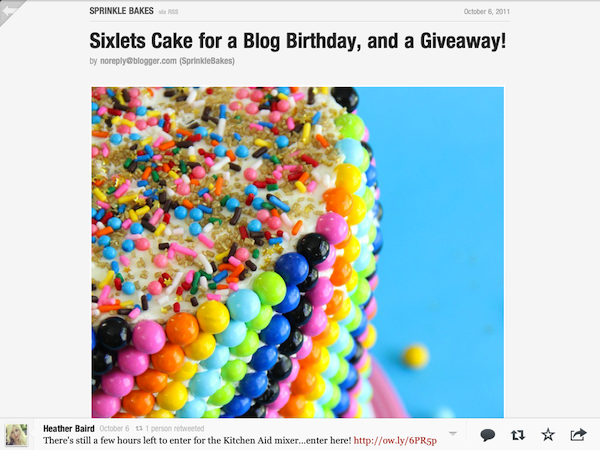 No meal would be complete without dessert — and beautiful desserts are even better. In Sprinkle Bakes, artist-turned-baker Heather Baird shares her love for all manner of treats, along with recipes and tutorials for the novice baker. For more from Sprinkle Bakes, tap here.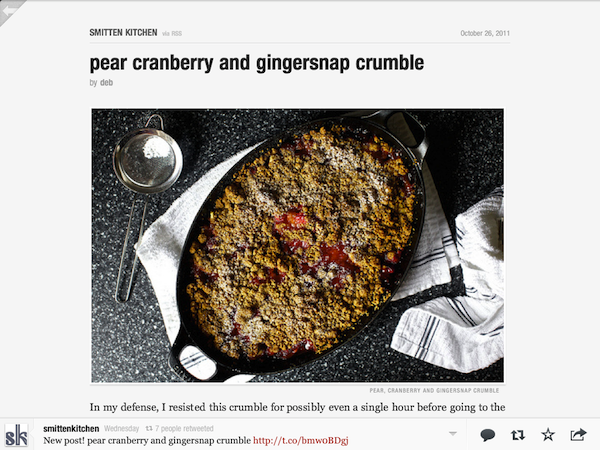 With her unpretentious approach, Smitten Kitchen's Deb Perelman steers clear of fussy, hard-to-find ingredients. "You don't need any of these things to cook fantastically," she assures. Time named Smitten Kitchen one of the 25 Best Blogs of 2011, and Saveur anointed it Best Cooking Blog earlier this year. For more from Smitten Kitchen, tap here.