On the Red Couch: Broadway's Ken Davenport Champions "Theater 2.0"
Inside Flipboard / April 27, 2012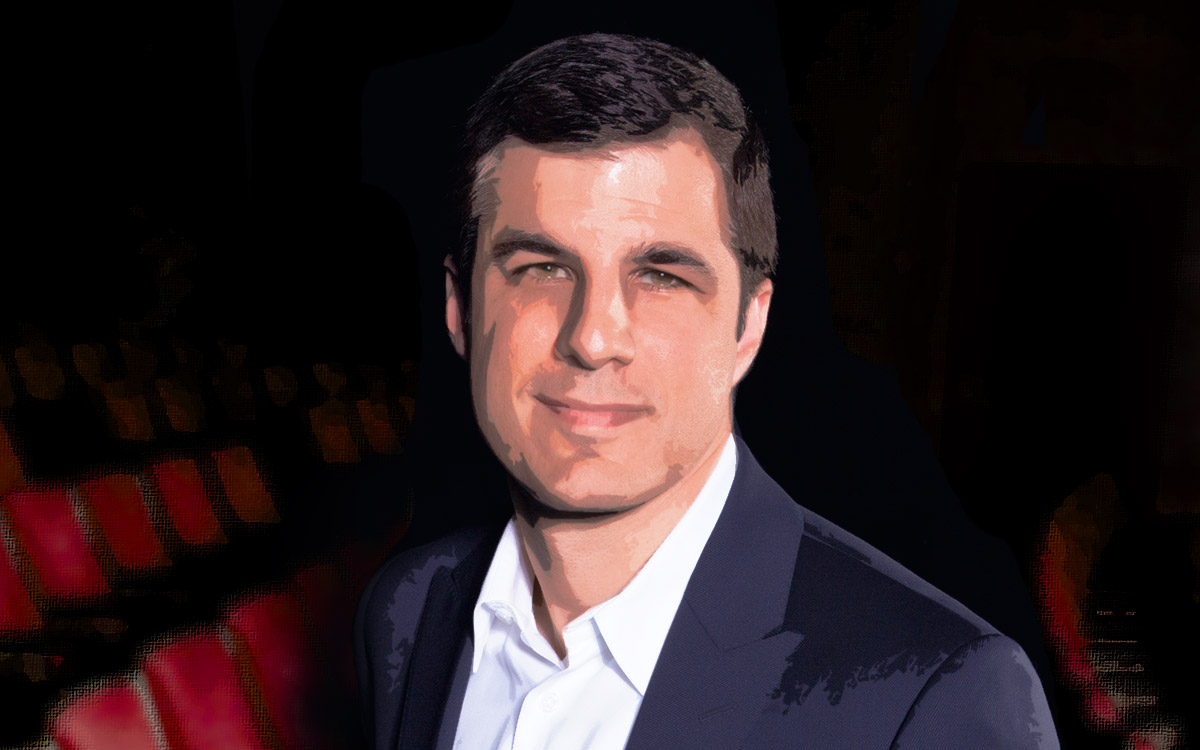 Ken Davenport is best known for producing the current Broadway revival of Godspell and Altar Boyz, which won the 2005 Outer Critics Circle Award for Best Off-Broadway Musical (among others). He's also a fierce advocate of bringing the theater industry into the digital age—through things like social media marketing and allowing theater-goers to tweet during performances.
When people talk about "Theater 2.0," what do they mean?
Tomorrow's audience won't be satisfied by just sitting back and watching a "play." Tomorrow's theater audience have grown up on interactive entertainment like video games, reality television, etc. Theater 2.0 takes those elements and merges it with a traditional theatergoing experience. It used to be that people talked about a '4th Wall' in theater. I don't think that exists like it did. And personally, I'd like to help bring it down.
In what other ways is the theater industry evolving?
Our shows are built differently now, with more up-to-date technology in lighting, scenery and especially projections (they are all the rage these days). One of the most significant changes, however, is in our marketing and how we reach our consumers. The traditional Broadway theater-goer is about 45 years old or older…and that age group is just starting to take to social media, etc. So we're having to reinvent how we reach our audience. And for someone like me, that reinvention is part of the fun.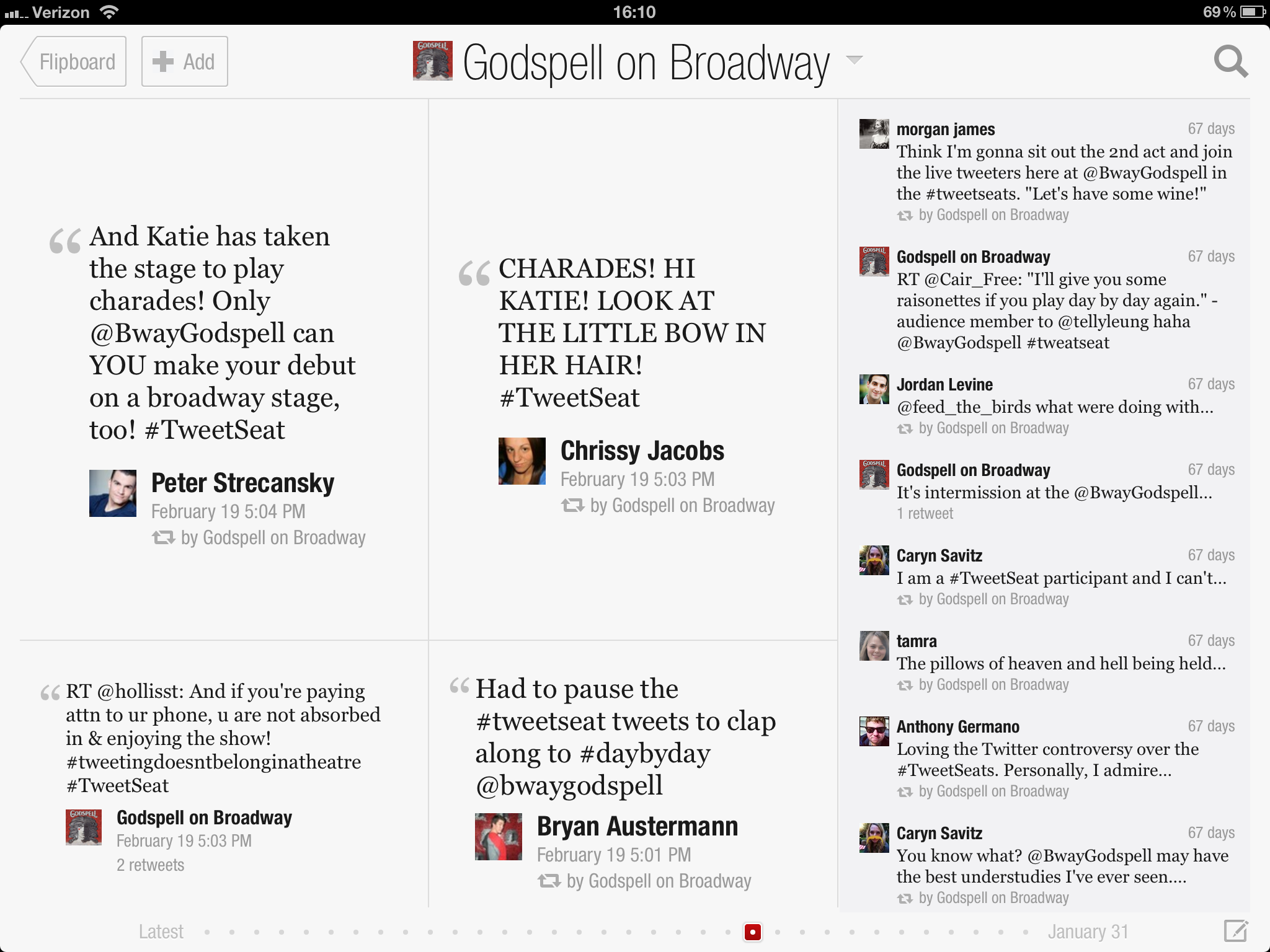 In fact, we just caused a bit of a stir at Godspell recently when we experimented with "Tweet seats." It was sacrilege for some to know that we encourage people to use their cell phones during the performance, but it was an entirely new way for me to engage our audience using technology.
How does social media help the theater industry?
The primary motor behind ticket sales is word-of-mouth (that axiom holds true for most products, I'd imagine). Social media pours some gas on the word-of-mouth fire so it spreads faster. But, it's not a direct response sales method. It's social by nature. It's "friends" telling friends to check something out that they might be interested in. It's not a "friend" saying, "Buy this from me for only $79!" Not too many people want friends like that.
What words of advice do you give to other producers or marketers when it comes to building brands (and audiences) through technology?
Experiment. Try different things. The cost factor of certain online initiatives allow you to try more and more things until you stumble upon what works the best. And when you do find something that works great, try something else until find you something even better.
What are your must-reads on Flipboard?
I catch up on my biz mag reading: Inc., Fast Company as well as the Entrepreneurship section. I also read "Popular In Entertainment," and of course, Flipboard Picks is a great potpourri of fun!