On the Red Couch with Country Music Artist Cole Swindell
Gabriella Schwarz / May 11, 2016
Cole Swindell co-wrote the title track on his newest album "You Should Be Here" to pay tribute to his father William who suddenly passed in 2013. The song, currently high on the country singles chart, is the latest in a string of accomplishments for the Georgia native, who talks often about the power of lyrics, as long as they're "relatable." We spoke to Swindell from New York, the day before the premiere of his "You Should Be Here (Live)" video, about his new album and why being on stage is "the best feeling in the world."
You can learn more about Swindell, listen to his music and go behind the scenes on the road with him in his new Flipboard Magazine.
How did writing "You Should Be Here" differ from other songs you've penned?
I try to write songs from real life experiences, but they're not all like that. "You Should Be Here" is the most personal song I've ever written. I lost my dad a couple of years ago in a freak accident, not expected. It was a tough time for me—right when I got my record deal, everything was happening. That song really just explains so many things for me. And that's why I named the album "You Should Be Here." Not only is that the song title, but I just kind of feel like that's where I am in my life right now. That song is the most important thing to me that I've ever done.
Why was this the right time in the grieving process to pay tribute to your father in this way?
For one, you've got to be ready to write a song like that. I don't think I was ready until I wrote "You Should Be Here." I had thought about it, and I knew that I wasn't the only one who had lost someone they loved. I wanted to write the best song I could just to honor my dad. I never dreamed of the reaction. I knew I wasn't alone in losing folks but wow. Just the stories you hear are heartbreaking. That's why I love country music. It's crazy the power of lyrics and the power of music.
How is he reflected in the song?
He always had a smile on his face—the coolest guy. The second verse, the "you'd be takin' too many pictures on your phone," I kind of wrote that about him. He got to see me play after I got my record deal, and he had so many pictures and videos of the whole thing. He could have been with the video crew. He was out there documenting it and looking back that makes me smile. Just to know how proud he was; that was him and that's what reminded me of him. Just taking too many pictures on his phone.
I know you've talked about how getting on stage makes everything OK. Can you describe what it's like to be up there and its impact on you?
It doesn't matter what kind of day it's been, every night when I get to step on the stage, whether it's for 20 minutes or an hour and a half, everything's OK. It's the best feeling in the world. It's so crazy because I kind of keep to myself when I'm off the stage and am kind of quieter. But when I step up there it's like this is my time. I'm so comfortable up there. I think I'm more comfortable on stage than I am anywhere else in the world. It's amazing to get to end your day every day doing what you love.
How has your start as a songwriter impacted the type of performer you are?
I started off singing, performing, being on stage, and I just fell in love with entertaining. I wasn't even writing songs when I first started singing in college. After that, though, I realized I was playing all of these cover songs, and I should be writing my own songs. Compared to college when I was singing cover songs and singing along—it's hard to believe these are my songs that I've written. Now people sing them back word-for-word as loud as they can, and that's the best feeling in the world for a songwriter and entertainer.
Is it important to you to stick to classic country? Would the honesty of the genre be hurt if you mixed in other types of music?
People take it how they want to, but to me country's not just an instrument or a sound. To me country's about who you are. That's why I love lyrics and why I love writing songs. Every artist that came before me and all of my buddies out there right now doing what they love, they paved the way for us. As long as the lyrics are relatable, no matter what instruments are played or how it sounds, it's always going to be country songs that you can relate to. It's all about real life.
How has social media, whether Twitter or Flipboard, changed the way you're able to reach your fans? Or has that changed how you are as an artist?
I'm so active on social media because I want the fans to feel like they're a part of this ride. Looking back at all of the artists I grew up listening to, they didn't have social media. I don't know how they ever did it…So I like to take advantage of that. Reach the fans, be in touch with them, let them know what's going on because without them being a part of the ride, it wouldn't be as fun.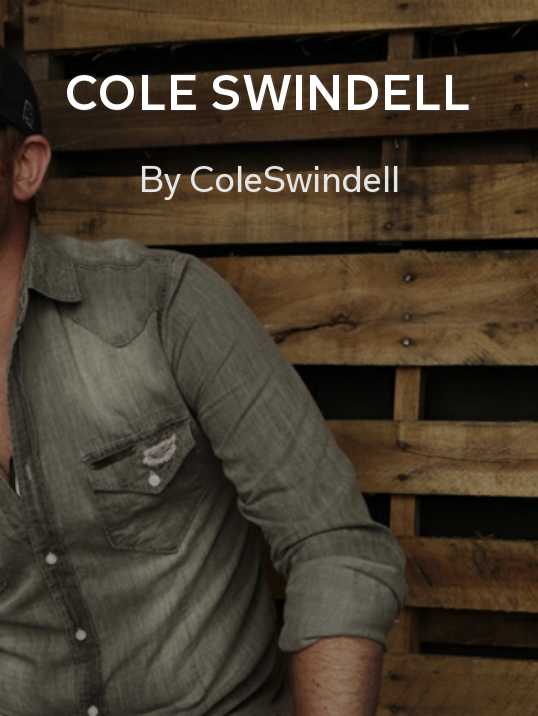 ~GabyS is reading the country music topic