On the Red Couch with Country Music Powerhouse Beth Laird
Gabriella Schwarz / May 10, 2017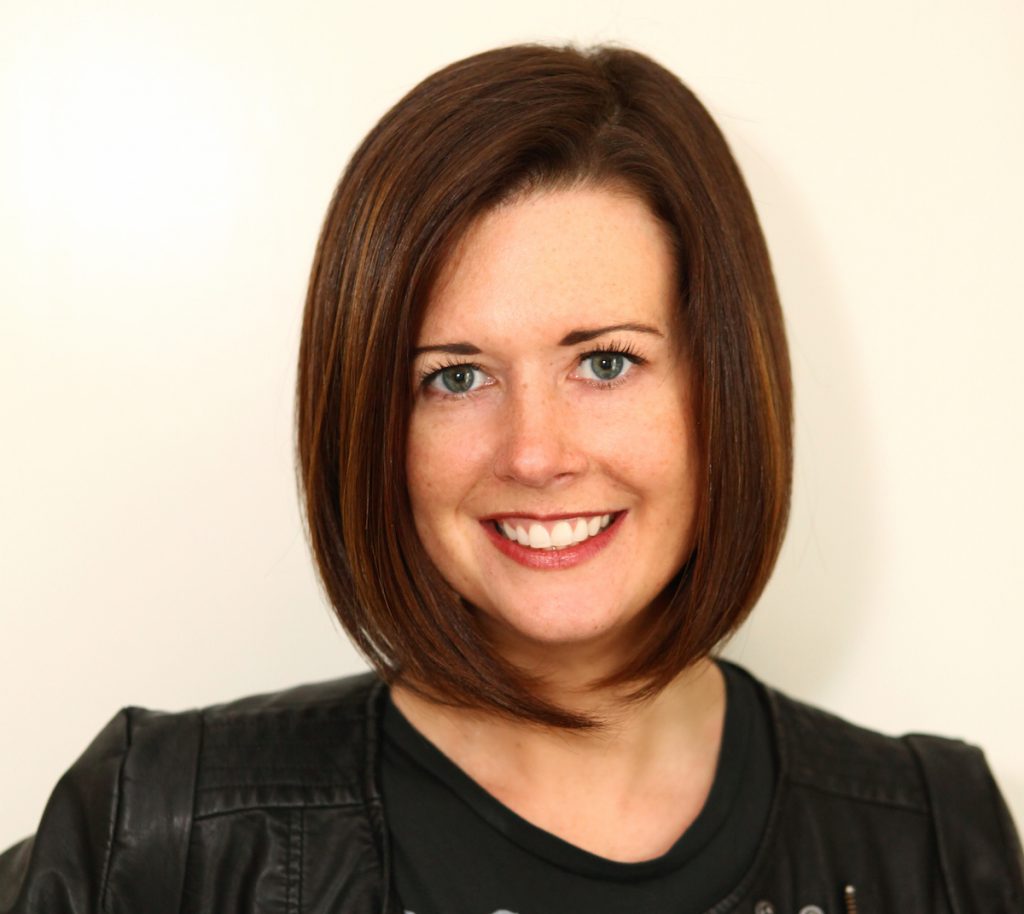 There's no question that songwriting is the foundation and lifeblood of country music, and some of Nashville's most respected and successful writers are aided by publishing executive Beth Laird, who, along with her GRAMMY-award winning husband Luke Laird, owns Creative Nation. Founded in 2011, the company represents songwriters, producers and artists who've penned scores of No. 1 singles for the genre's biggest stars.
But Beth didn't always sit on Music Row, the area in Nashville home to hundreds of businesses related to country music. She worked her way up from the keeper of the English muffin shipments at the Nashville Bun Company, to receptionist, to representative, and ultimately owner of one of the most successful publishing houses in country music's capital. She credits her rise to a deep love of music and people—especially creative types who "need business people and champions in their lives," as she told us.
Beth said it's her goal to take away the barriers between artists and their art, whether that's travel, food or scheduling, so they have more time for the creative process. Achieving those goals has led to songs written for nearly every big name in country music, including Tim McGraw, Eric Church, Lady Antebellum, Little Big Town, Carrie Underwood and Miranda Lambert, among so many others.
Read our full conversation, during which Beth described her rise in the industry, what trends she's seeing in the genre currently and what songs she can't stop listening to.
Also, check out her Flipboard Magazines on the artists she represent, complete with news and tracks.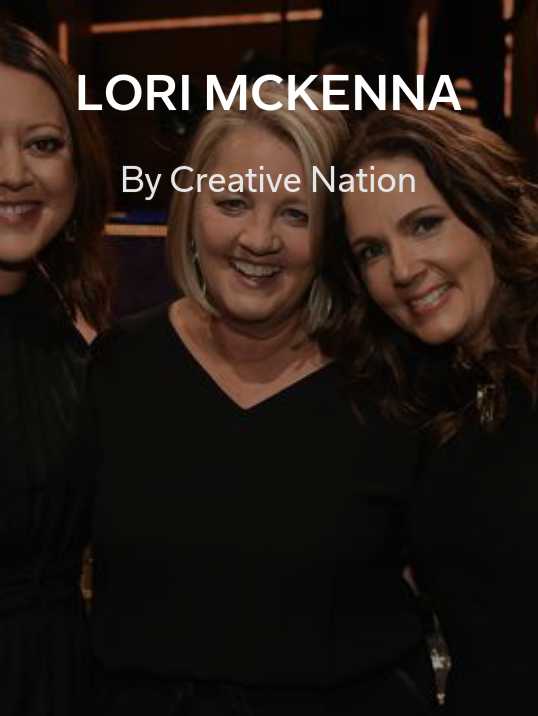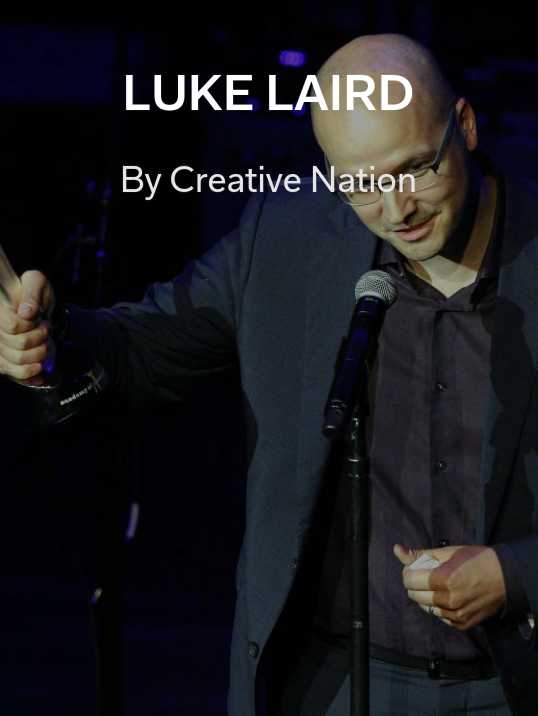 What drew you to Nashville originally?
I actually grew up an hour and a half from Nashville in a really small town called Winchester, Tennessee. Ironically, I didn't know there was a music business, and I never dreamed that I was going to move to Nashville. I went to the University of Alabama. When I was in school in Alabama, I was going to come home the summer after my freshman year of college and, randomly, my mom ran into my old babysitter at the grocery store. She asked what I was doing for the summer, and my mom said, "She's coming home to get a job." My old babysitter Regina said, "She should come work for me." My mom came home and said, "I'm going to move you to Nashville and you're going to work for free for your old babysitter." I was like, "No I'm not." And she was like, "Yes."
So, literally, my mom cut a deal with an extended stay hotel, and I drove back and forth every week—stayed here two or three nights. I showed up at Capitol Records; Regina Stuve was the head publicist at that time…Within two weeks of that internship I completely fell in love with the music business. [I got another internship] the summer after my junior year. The month after I graduated, I moved to Nashville, but I couldn't get a job in the music business because you have to be here to know what's available; they don't post jobs online.
So I actually worked at Nashville Bun Company, and I helped schedule the shipments for English muffins. It had nothing to do with the music business, and I just kept in touch with Regina. Anything she'd let me volunteer at, I would, just to meet as many people as possible. A year after that, Regina's husband Ron Stuve took over the old BMG Music Publishing and the receptionist left so Regina talked him into giving me an interview. That's how I started in the music business.
What was it about the industry after that first summer that really motivated you?
I'm naturally just passionate about people, and I also love music. But I think what I realized more than anything about the music, and what drew me in is I'm passionate about creative people. A lot of them need business people and really just champions in their lives to help take away a lot of the hard business aspects of music because they just want to create art. They just want to be creative every day and love it and enjoy it for what it is. We've tried to make music a business. Those two things don't go together very easily. I think I realized I can't sing, I can't play, but I love music and I'm very passionate about creative people fulfilling their dreams. So there is a place for me here.
When you think of country music or music in general, you always think of the artists. But obviously you're the one that makes it all work. So how does the music inform what you do and how does what you do inform the music?
I try to really just get everything out of the way. For example, with my songwriters, we bring in lunch every day so that they don't have to stop, go drive somewhere, eat, come back and then get into their creative vibe. That sounds like a really simple act that's not that big of a deal but it really is. It's about two hours for them to stop what they're doing and then get back to refocus. So what would happen is we would have a lot of songs that weren't finished…That's just one great example.
I feel like I can look at a creative and see what is getting in the way of their productivity and really kind of strategize with them on what their definition of success is because everyone's very different. Whatever it is that they want to do, whatever makes them feel happy and successful, then we can kind of take out all of those barriers and all of those business decisions that are stressful for them. One of our writers, Lori McKenna, lives in Boston and flies back and forth to Nashville. For her it means just simply taking care of all of the travel involved, making sure her calendar is spot on with every single address being correct. Saving that amount of stress and time is massive for her so that she can just be thinking about ideas and coming in and writing her best songs.
So I think that's where we really help the music. We take out all of the hard or stressful parts so that they can just be purely creative, which I think then makes them more successful, more efficient.
That sounds like such an organizational feat. Have you always been so organized?
I would say I'm organized; I'm not detailed. The reason I can do all of these multiple different things for our clients is that I always have an idea of everything going on with each client. I can oversee it, and I'm organized about it. But then I actually know where my skill set lies and where it ends, and I have people in here who are extremely high detail people, who keep up with the tiniest details that as a publisher we have to always know. For instance, one of my employees collects all of the lyrics, audio, creation dates, takes care of all of the billing for the demo sessions and helps with all of the production coordination. Those are a lot of details. I know what I'm good at and what I'm not good at, and I love hiring people who are better at things than I am so that we have a really well-rounded team.
How do you hope your employees would describe your leadership style?
I would hope that they say that I am encouraging, that I give direction and that I want them to be the best versions of themselves, at work and personally. I'm not a micro-manager, but I do expect everything to be at a high level. I think that's one thing that makes us different than other places. We don't serve the masses. We have a small roster that we do a lot for, so I do expect a lot. But the nice thing is I don't even really have to bring that up because all of the people I hire expect a lot of themselves and take pride in their work. I know I can trust them.
You mention trust. I read that you said you wanted the company to feel like a family. Trust and family go hand-in-hand. Why is that important to you?
I had a lot of jobs before this and I think it was the best thing that could have ever happened to me because I learned what I liked about other styles of leadership, other company structures and what I didn't like. The hardest thing for me as an employee was if a boss didn't trust me because I'm my harshest critic, and I'm always going to have higher standards for myself than anyone else would ever have for me…I just always wanted a boss to trust that I always had the creative person and the company reputation in mind, every time I did something.
So here I always try to hire people that have character and come at everything with integrity and pride in their work. I think you need to start from the basic level of trust. Everyone in here trusts everyone else. It's such a competitive market and we're all competing all the time, so I want everything within my company to feel safe and non-competitive and like a team.
How has the company benefited from having a married couple at the helm?
Luke and I are so different in our skill sets that I really feel like I couldn't do this job without him and he feels the same way….As co-owners, we come from different perspectives, so I think we can understand every single perspective. Whereas Luke can understand the artists that are signed to us, I can maybe understand the business side. But I think it gives a more holistic approach to the company, so we're not so focused on the bottom line and business that we forget about the creative, or we get so focused on the creative that we're not taking care of the business. I think it really keeps it balanced.
We're also very respectful of each other, and I think if we stay humble and are always respectful of each other then it definitely sets the bar and creates a culture of everyone else to do the same.
There's no question that tone starts at the top.
Yeah. Like Luke doesn't have an ego and is very happy when any other writer at our company has success. He's genuinely happy for them. I think that also is just a certain type of culture where we want to raise people up. We want other people to do well. It's not about holding anyone down, it's about raising everyone up and everybody being the best they can be.
What trends are you seeing in country music writing right now that you're excited by?
I think right now, country music fans want songwriters and artists to be honest and authentically unapologetically themselves, which I love. There are always trends and they are changing all of the time, and everybody in country music is going to always love a truck song. On Friday night they drive around their small town blaring the music or drinking beer in a field. That's where I come from—everybody's going to always love that. But I also think that right now specifically there's a window and a place for songs that really speak to people's hearts and that speak the truth. You can think of songs like "Humble and Kind."
I was just thinking about that song when you said that.
Yeah, I mean "Humble and Kind" winning all of these awards says a lot because it's voted on by the industry and creative peers so it shows you what they love and champion. Miranda [Lambert] putting out a song like "Tin Man" as her single, Little Big Town and their new single "Happy People," Chris Stapleton—right now people definitely want authenticity, and I love that.
I've been listening to Little Big Town's new record on repeat for three weeks now.
I love that album.
I love it so much, and I keep thinking it feels like such a reaction, consciously or not, to where we are as a country. "Humble and Kind" felt that way too. Even the country music award shows have felt full of love and happiness, which was so refreshing.
Right. I 100 percent agree with you. I think in times where our country, and really our world, is in turmoil, a lot of people are escaping to these entertainment outlets. Really music moves people. It changes people's hearts. Particularly in country music, they're trying to relieve the tension and trying to remind everyone that the thing that unifies us as a people, no matter what language you speak or what's going on, is music. We can all understand music, we all feel it. It can change and soften your heart and remind you of what really matters.
A great example is the song "Free" on Little Big Town's album. Actually all four of my songwriters wrote that. I'll never forget when they wrote it upstairs in our building and then came down and played it for me. I just felt overwhelmed with emotion and teary eyed because I felt like "wow," this is such a true statement of everything we all are striving for. With consumerism everybody feels like they need to buy something to fix a problem when really every single thing in our life that we really want and enjoy and makes us happy is free.
I love that song. I actually went to see Dolly Parton in North Carolina earlier this year and it was the constant theme in her whole show. It was right after the election and it was a very powerful moment to be there with her.
People like Dolly Parton and all of these artists—it's amazing when they use their platform for good. It's really such a strong connecting wonderful thing that we can all relate to and music just brings everyone together. No matter who you voted for or what your views are, you can stand next to someone at a show and enjoy the same music together.
What role did being a woman play in your early decision to start your own company?
I didn't think about being a female [when I started in the business]. But I noticed that some people liked working with females and some people liked working with males. Whether you're a female or male, that might have impacted what job you were in or what roles you got. Quickly I saw it as an advantage, and I just thought—this isn't something I'm going to change, so what I need to do is focus on women who like working with women and men who like working with women. If you are a male or a female that doesn't work well with other females, I can't waste my time on that. I really need to focus on how can I be different and great.
When I got hired as a rep at BMI in the writer-publishing department in Nashville, I was the first female rep there. I wondered why there weren't as many female artists there, which made sense, because there wasn't a female rep. So I thought this is really kind of a lane I can go in, so I went after signing female songwriters and female artists and did really well there.
I love working with females. I don't see it as competition. I think that it's really empowering that females work really hard, sometimes even harder to have the same jobs.
Explore Creative Nation's Flipboard profile that features magazines on the songwriters and artists Beth represents.
~GabyS is reading all about Chris Stapleton before heading to Red Rocks this month to hear him perform