On the Red Couch with Gear Patrol Founder & Editor-in-Chief Eric Yang
Inside Flipboard / April 30, 2015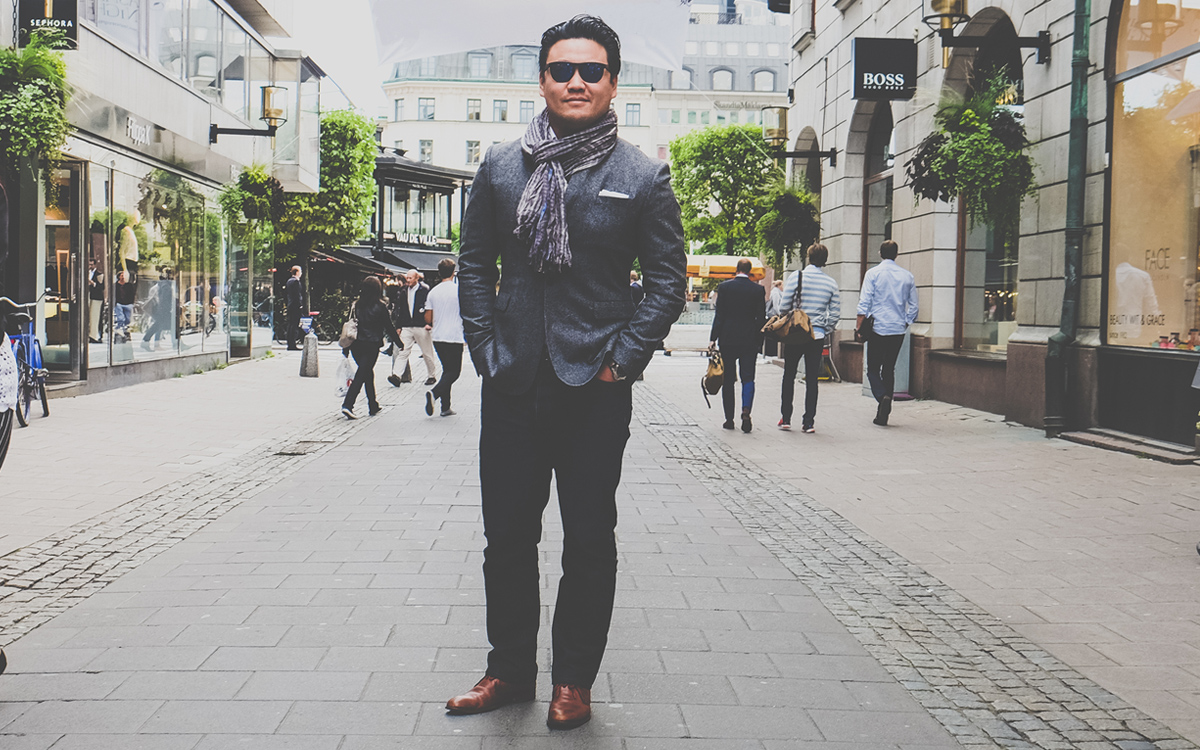 After a serious skiing accident in 2006, Eric Yang couldn't stop thinking about his damaged gear. Rather than focus on recovery, Yang laid in bed with his laptop, researching replacement options for his beloved equipment. He started to keep a collection of his best finds in a spreadsheet, which he updated incessantly.
A year later in 2007, working as a Senior Art Director at CBS Digital, Yang returned to that spreadsheet. As a side project, he purchased a domain and posted blurbs about his favorite items. A year later he met fellow CBS-er Ben Bowers, an analytics whiz who shared Yang's love for products, and the pair eventually quit their jobs and launched Gear Patrol—a "daily magazine for men that covers the very best in gear, travel, adventure, design, food and culture"—without a dollar of outside investment.
With a mission to "help guys make the most of their time on planet Earth," Gear Patrol uses Flipboard to connect millions of people with their passions. We spoke with Eric about his prized possessions, the power of storytelling and what (most) men want.
What's an average day like for you?
I spend most of the early morning reading and consuming at home, but as soon as I'm in the office and we do our morning editorial rundown, I head right into tackling tasks or pinch hitting where I'm needed. That can range from an internal planning meeting, assisting with design or edits, filling in on a shoot in our studio or abroad, meeting with Ben, or just putting pen to paper.
I like spending as much time focused on the nitty-gritty details as I do the the company's long term outlook. I think one of my most important responsibilities though is just swatting away the "process fog" that builds up in a creative operation—keeping us efficient while fostering inventiveness.
Do products have to meet some criteria before getting featured?
We've quickly expanded beyond being just a product-forward publication, but it's still an editorial tentpole. Products that are covered tend to strike three principles: taste, purpose, value. Products can be pricey and still offer a great value to someone. Meanwhile, a product can be inexpensive and still offer great purpose. Sometimes products do all three and you see people rally behind those material goods with their wallets in hand.
We think great products should also have an element of aspiration, and of course there's always room for the occasional nonsensical. It's easy to be too precious about these things. At the end of the day though we see products more as the supporting cast for getting out there and actually doing things.
What's your favorite thing about your job? What about your least favorite?
Most: My cofounder and team. They rule. Being creative for the better part of a day is a close second.
Least: The pretense that goes along with being in publishing. There needs to be more camaraderie, less backbite.
You must own a ton of stuff. What are the five objects you'd bring with you in case of a fire?
Ha, I get that a lot. I do have a few nice things, but honestly my life is pretty damn simple. After it's all said and done, going for a walk around Brooklyn with my wife is what I treasure.
But anyway, I'll play…hmm, given some kind of all-consuming conflagration I'd probably grab my watch, a Polaroid of my wife, my father's briefcase and my father's briefcase. A fire seems like a good opportunity to use the fifth thing I'd take, which is my old Defender, and make some kind of dramatic exit by barging through the garage door. Might as well indulge in some theatrics, right?
How do you stay up-to-date? What do you read?
It's a team effort. Between the inbound pitches and Web we see an unrelenting firehose of news and information. We tend to cull 99.9% of that. We also spend a tremendous amount of time with print, too. Altogether it gives us our own panorama on what deserves attention.
Not to avoid the question, but we think truly fresh signals tend to come from getting out there and doing things, which is why so much of our team is constantly on the road. For example, we recently sent a team of four guys to New Zealand for two weeks in search of stories. They spent that time talking to people and experiencing adventure and culture firsthand. That's meaningful, and just a single example of how we're doubling down on original storytelling. There's simply too much to discover and tell beyond the feed.
Driving purchase decisions remains one of your biggest strengths. What's your secret?
I have a theory that it's a strength because it's an ingredient of our mix rather than the result. There are other publications who drive purchase decisions through up-to-the-second news and deeply technical reviews. They're champs at it.
But we fit into the purchasing equation on the inspirational side of things. To do that, it's a balance of expertise, research and taste, which is harder than it sounds. We also don't waste time trying to cater towards a broad audience; instead, we focus on reaching creative, intelligent, non-experts who have affluence but want to spend their disposable income the right way. We're also constantly fine tuning "feel" and data. We aren't afraid to walk away from a quick win if it isn't right for our readers and inversely, we can use data to help inform us if people aren't responding to the coverage we're doing. In the end, we want to leave readers with the sense of: "Wow, I want to do that. Ah, now this is what I need."
What kinds of products are most guys interested in seeing on GP?
The ones that do well have great stories, great design and value. Men will spend the money when a product's origins are right. That's probably always been the case, but a lot of the product purchasing conversation today has evolved away from "what" to showing who, where, when, why and, importantly, how. Now more than ever, men need circumstance.
Name one thing you can't live without.
Good music. Movie scores.
Name one thing no one knows about you.
Road trips are an excuse for me to eat fast food breakfast. Actually, I never need an excuse.
How do you want to be remembered?
As someone who gave a damn.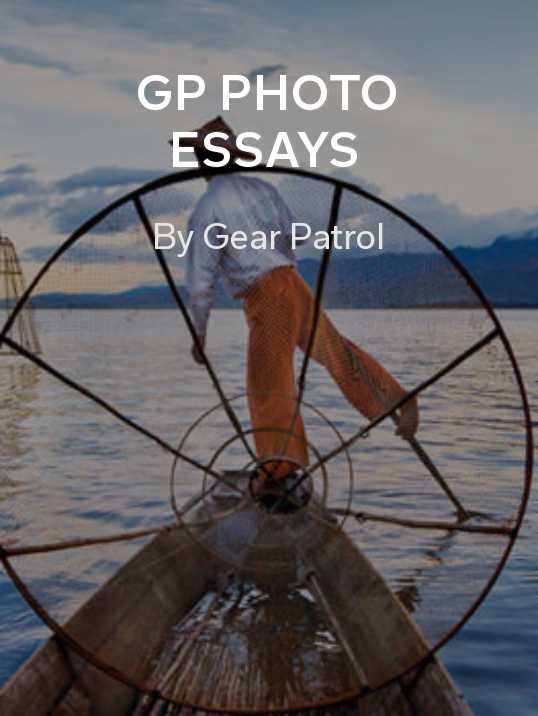 GP Photo Essays by Gear Patrol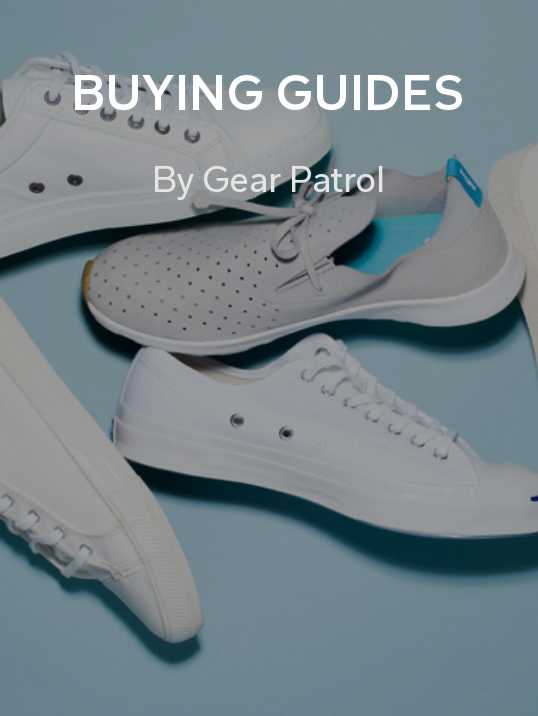 Buying Guides by Gear Patrol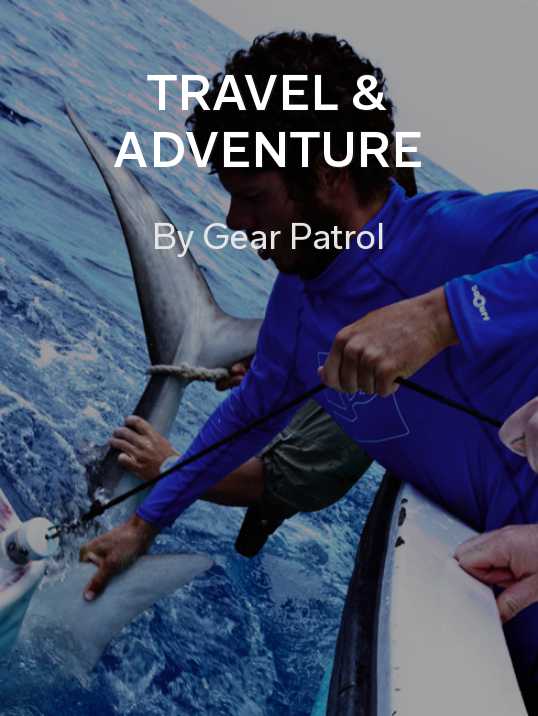 Travel & Adventure by Gear Patrol
~ShonaS is reading "72 Hours: Travel Guides"
/flipboard
@flipboard
+flipboard
GET FLIPBOARD ON:
iOS / ANDROID / WINDOWS / WEB
FOLLOW US ON:
FLIPBOARD / TWITTER / INSTAGRAM / FACEBOOK / GOOGLE+ / TUMBLR / YOUTUBE / SOUNDCLOUD / PINTEREST / MEDIUM