On the Red Couch with Martin Dickson from the Financial Times
Inside Flipboard / May 15, 2013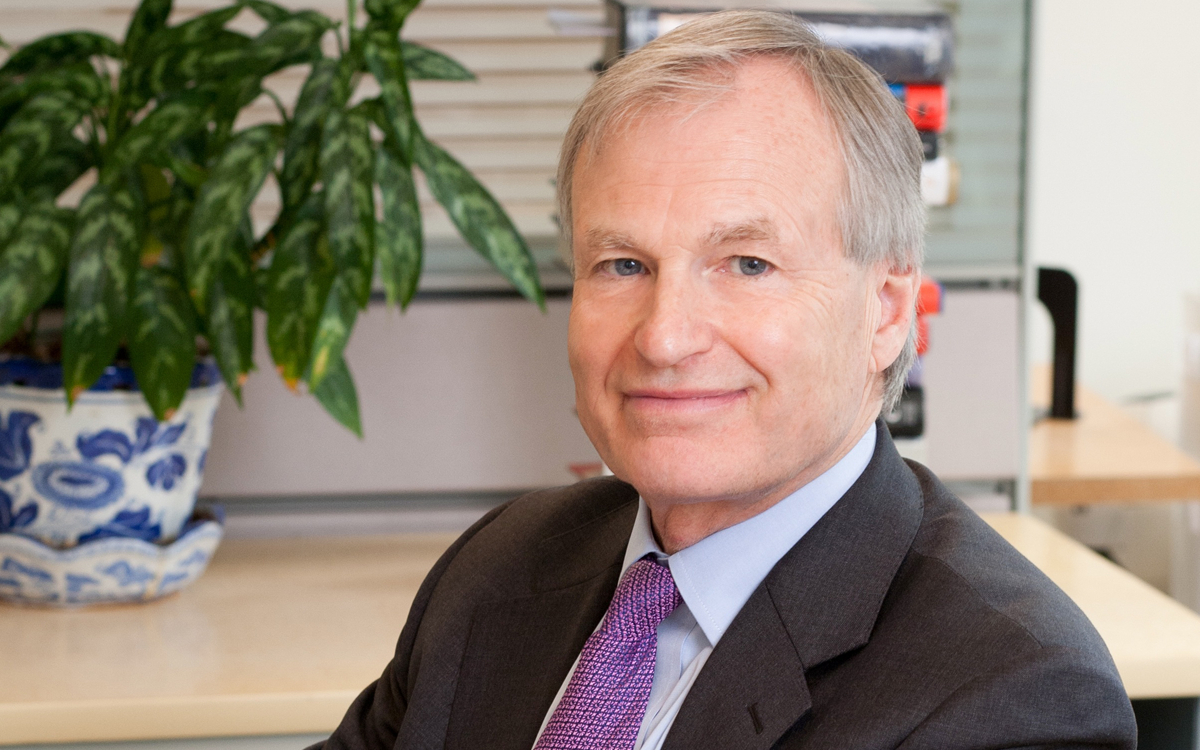 Martin Dickson's career with the Financial Times has taken him all over the world. After starting out as an African affairs correspondent in the mid-1970s, Dickson returned to the FT's headquarters in London, then moved to New York, before again returning to London, where he became the FT's deputy editor in 2005. Last September, Dickson packed his bags for another move to New York, where he now oversees FT's North American editorial operation as the paper's U.S. managing editor.
Now that he's had a few months to settle into his new home, Flipboard spoke with Dickson to find out what makes the Financial Times unique, what kinds of people read it, and what's the backstory behind the FT's distinctive salmon-colored pages.
How do you define the FT's editorial mission?
The Financial Times presents a coherent, neutral, unbiased worldview which primarily covers economics, politics, business and finance for readers around the world. Our readers rely on us to provide a filter for the news they need to do their jobs effectively.
What kind of jobs do those readers have?
They vary, but many are in business or finance. We have a large number of readers involved in politics. Many are in academia—and not just business schools. On weekends we have an even broader readership because of our arts, food and wine coverage—the kinds of things you want to read about when you're relaxing.
The FT's global perspective on business news is unique, yet we live in an era when anyone can access virtually any news source, anywhere around the globe. So what does it mean to take a global approach to business news?
It's true: you can get news from anywhere in the world. But what you can't get is a take that is sorted and presented for its importance. We don't just provide news; we make clear why the news we present is relevant. We present a coherent world view that you don't get by sourcing your news "cold" from various parts of the world.
Of course, the FT is also very British. How does Britishness shape the FT's coverage?
Our staff is very international. Our Britishness helps, however, because Britain has for hundreds and hundreds of years relied on trade and interaction with the rest of the world to support itself. Britishness means we come to the news with a more global perspective.
What's the most challenging aspect of your job now?
Good question. The most challenging—and most important—is growing our readership. We need to be very tuned in to what our readers really want, and that goes back to our mission of presenting a coherent world view on economics, finance, business, politics and cultural issues.
What's different about American business culture today compared to when you were here during the 1990s?
The pace is a lot faster, and it's also much more global. The implication of things happening faster is that the speed of decision-making is also faster. The tenure of chief executives both in Europe and the U.S. has been diminishing, and that's because people are given less time to prove their strategy works. That's an important change.
Within America more generally, the country has become much more divided. America was much more bi-partisan in the 1990s, and the gridlock we see in Congress today is very much a reflection of that.
Amid the faster pace and more global outlook, is a new equilibrium for business emerging?
I'm not sure we will reach a new equilibrium — at least in the short term. We're only in the early stages a major industrial revolution. New companies with disruptive ideas will continue to invade new territory, so I don't see us reaching any kind of equilibrium soon.
Meanwhile, the entire field of journalism is facing similar disruptive pressure. How is the FT adapting?
We are becoming platform-neutral. Our ambition is to get the news in front of users in whatever form they want: PC, print, web or mobile — and that now includes Flipboard. We adapt according to the technology our readers require. We now have more digital subscribers than we have print buyers of the newspaper. We think readers will pay for news they really value, and if we give it to them on whatever platform they want, then we've got an exciting business.
No matter what technology readers use to access the FT, one thing remains: the salmon-colored pages. What's the story with that?
It goes back to our origins in the 19th century. The color was a early marketing tool to distinguish the very young Financial Times from its competitors at the time. It turned out to be a brilliant coup, because it's become synonymous with the FT ever since. Our plan is to maintain that tradition, no matter what platforms we use.
Tap the badge below to read the Financial Times on Flipboard.

Click here to read the Financial Times on Flipboard.
~ToddL
/flipboard
@flipboard
+flipboard