On the Red Couch with Million Dollar Listing's Justin Fichelson
Shona Sanzgiri / July 8, 2015
Historically San Francisco has been a place where almost anyone could make their fortunes. From the Gold Rush to the ongoing tech boom, newly rich entrepreneurs have made the City by the Bay their permanent home—and their residences often reflect the outrageousness and opulence one might expect.
Just ask real estate agent Justin Fichelson, one of the stars of Bravo's new show "Million Dollar Listing: San Francisco." An SF native, Fichelson and the city he still calls home have grown in tandem: from bussing tables to interning for Gavin Newsom to selling multimillion dollar properties to tech moguls, the 29-year-old knows to relate to San Franciscans on many levels.
If you're looking for examples of such extravagance, Bravo—a MagMaker and advertiser on Flipboard—is curating Million Dollar Living, a "collection of outrageous real estate, unique design/decor and luxury lifestyles."
On "Million Dollar Listing," which premieres tonight at 10 PM/9 Central, Fichelson has a home court advantage, using his experience, knowledge and connections to help big spenders find a comfortable place to live in a city that's just 7×7 square miles. We spoke with him about getting into real estate as a kid, San Francisco's tight housing market and what the really rich really want in a home.
How did you get into real estate?
Real estate was always a passion: not selling real estate, of course. When I was a kid, I would pick up free real estate handouts with listings and think, "This one looks like a good deal. I bet I could buy this now, put some money into it and sell it." Sometimes I'd call the agents up and ask the price. I was never into video games — just real estate tax. (Laughs)
What made you want to be on the show?
I love what I do. I'm very socially connected, and always been a natural people person, being involved with the San Francisco Exploratorium and the Museum of Fine Arts. It was a perfect fit, being in a relationship-based business.
I'd seen the show when it was in L.A. and New York, and I believe strongly in putting yourself in a position which exposes you to randomness and new opportunities. It was so unique; it was a no-brainer. I think it should be great for business, and for San Francisco—it'll glam it up!
San Francisco is a city with a lot of money. As a result, it's changing quickly, and the housing market is quite competitive. What does the future hold?
I posted an article by Marc Andreessen on my Twitter page that dispels the notion that we're living in a "tech bubble." It's not a bubble.
We're going to keep growing. We're going to gain 200,000 to 300,000 more people. While it is super expensive, it's not that expensive when compared to global cities like London, New York or Tokyo.
Tech companies are founded by young people, and entrepreneurs don't want to live in the South Bay. We used to be a suburb of the Valley, and now we're the epicenter.
But it's a surprisingly frugal climate. Tech people don't flaunt their money. You have billionaires who aren't driving around in Phantoms. They're riding bikes to work. You'll never see that kind of thing anywhere else in the world.
Does that make the market more competitive?
Oh, 100%. San Francisco is incredibly competitive. The average property gets 5-7 offers, and the hotter properties get 15-20 offers. A one bedroom was listed at $1.2 million all cash, which I sold last week.
But to everyone who thinks the market is growing, I'm more than happy to show them the kind of crap they'll get for $700,000. It's unbelievable what the cost of a condo—let alone a house—is going for.
What are these young millionaires looking for?
They want very modern things. Sure, Victorian architecture, but modern interiors. Modern is the key, whereas I have very…traditional tastes. (Laughs)
Could you describe some of the coolest or most interesting properties you've either seen or sold?
Well, there's one property—and I won't name names—they're first investors along with someone else in one of the biggest tech companies. They're in their 30s, living in a house in Pacific Heights that's basically a bachelor pad. It looks simple on the outside. But inside there's a swimming pool with underwater speakers and a movie theater in their living room.
Some friends from Google in Mountain View have a penthouse in SoMa with a rooftop deck, stripper pole in the house, full bar, etc. What looks simple on the outside is crazy on the inside.
Ultimately, what keeps you in San Francisco?
It's California. San Francisco is so incredible in terms of accessibility: I can go hiking in the Marin headlands and see no buildings and be there in 15-20 minutes, or Napa in 45 minutes, or Big Sur in just a couple of hours.
What makes it really unique is that we have an entrepreneurial spirit, dating back to the Gold Rush in 1849. Back then you wouldn't have moved west unless you were a risk-taker. It was a question mark.
The culture has retained that sense of mystery, risk and that sense of spirit. It's no accident that Silicon Valley was founded here. You can't recreate our culture anywhere else. You can start any company here, wearing sweatshirts and shorts, and no one will laugh at you. New York will always be that blue chip place, where it's about who you know or where you went to school. Here it's "what's your great idea?"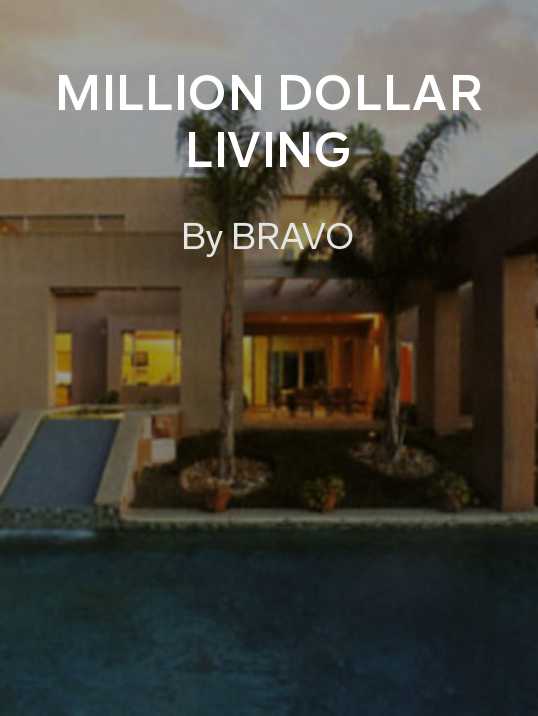 Keep up on all the outrageous real estate, luxury living and more in Bravo's Million Dollar Living.
~ShonaS is reading "Exploring Cuba"
GET FLIPBOARD ON:
iOS / ANDROID / WINDOWS / WEB
FOLLOW US ON:
FLIPBOARD / TWITTER / INSTAGRAM / FACEBOOK / GOOGLE+ / TUMBLR / YOUTUBE / SOUNDCLOUD / PINTEREST / MEDIUM