On the Red Couch with Philip Bump from The Atlantic Wire
Inside Flipboard / July 17, 2013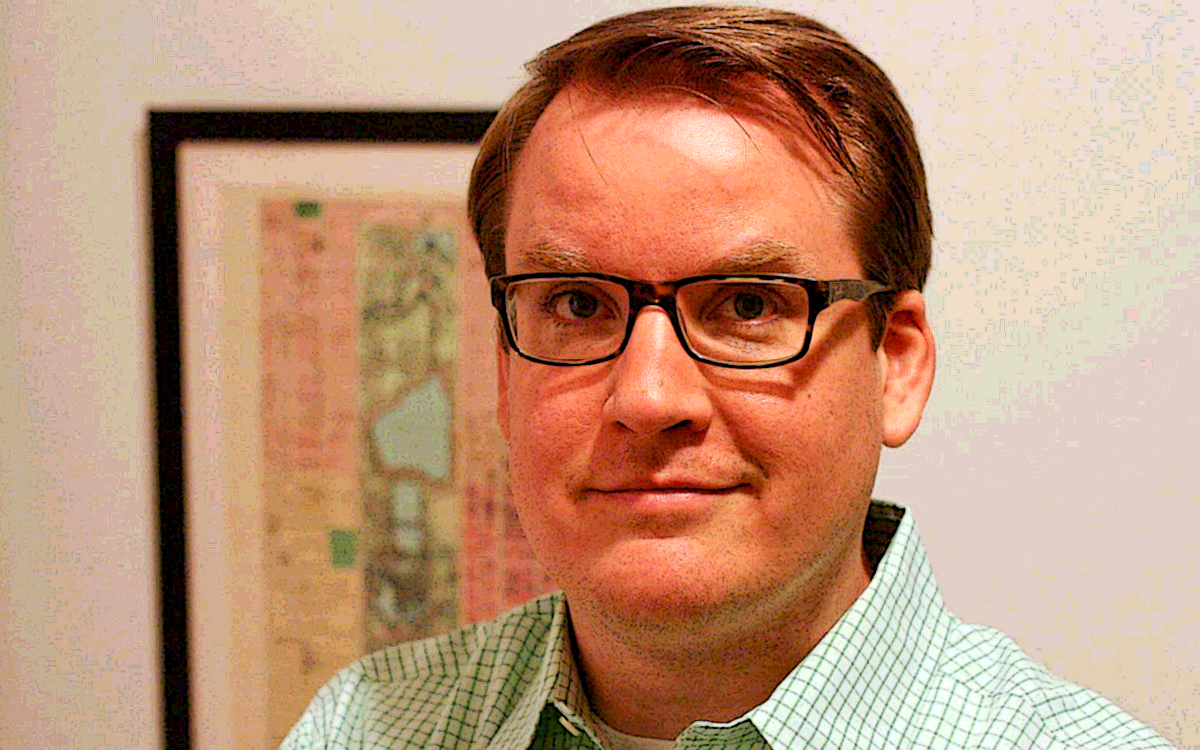 At some point, many fans of Philip Bump's online work have probably paused to ask themselves: Does this guy ever sleep? Or eat? Or step away from the computer? Ever?
Bump's steady output makes it easy to imagine he never rests. A prolific writer for The Atlantic Wire, Bump has built a reputation for thoughtful, incisive analysis thanks to pieces he wrote in response to headline-grabbing events like the Boston Marathon bombings, the NSA whistleblower leaks and, most recently, the jury verdict in the Trayvon Martin case. Meanwhile, his independent @pbump Twitter account functions as a well-curated ticker of timely news and pithy commentary. Oh, and on the side, Bump is also proficient at math, visual design and JavaScript coding—skills he combines to create his own data-driven infographics.
Put it all together and Bump is practically an archetype for the self-made journalist in the Social Media Age; a skilled polymath fueled by insatiable curiosity and the desire to tell stories in the new ways that digital technology allows. We invited Bump to join us on Flipboard's red couch to explain how he's parlayed his many talents into a burgeoning career.
Tell us what exactly you do with The Atlantic Wire.
I'm a writer at The Atlantic Wire. There are 10 to 12 of us here, and we turn breaking news into analysis and straight reporting. I mostly do politics and data-based reporting; I tend to think in mathematical terms, so I'm always looking for ways to leverage numbers to tell stories. For example, when the Edward Snowden/NSA wiretapping story broke, we learned that he was a contractor for Booz Allen, so we did a quantitative analysis to show how many people within the national security apparatus were actually contractors. That made it possible to visualize the numbers in a way that was more powerful than just sentences in a story.
How did you get your start in journalism?
This isn't my first career. I was a designer at Adobe Systems. I worked in politics for several years in California. I did consulting work, and I worked in nonprofits for a while in Washington, DC. But about six years ago, I realized that I enjoyed writing. I started a blog in 2001, and I began doing then what I still do now: I went looking for things that I found interesting, and I added some commentary to them. I did some writing for The Huffington Post, because that helped me access a bigger audience. Toward the end of 2012, I began writing for Grist, an environmentally focused site that does a lot of writing about cities and sustainability. Then I landed at the Atlantic Wire.
What was it like to make the transition from blogging as a hobby to getting paid to write?
The primary obstacle was that I hadn't written professionally. The blog allowed me to demonstrate that I could identify things that are interesting. But there are lots of people out there with experience, and many of them used to work at newspapers, and lots of them are looking for jobs. I didn't fit the normal profile, and it often came down to a question of why is this guy in his mid-30s all of a sudden trying to be a writer? It helped that, because of my previous experiences, I have the ability to blend a lot of tools. If I think there's a better way to present a set facts, I know how to do that—from doing design or coding a JavaScript visualization—to tell stories in a lot of different ways. Still, it took some time to get a foot in the door.
Your commentary often includes some humor, which makes it fun to read. Yet when dealing with serious topics, it's a challenge to be funny without being glib. How do you balance that?
It just comes from experience. Everyone knows what it's like to make a joke that results in self-humiliation—and you learn from that. One lesson I have to relearn over and over is: Sarcasm only works about 8 percent of the time. Particularly when you're writing about politics, people often misconstrue or misunderstand what you're trying to say. There's no golden rule, but the most important thing is to get all the details right, always. You have to provide accurate information your readers won't find anywhere else. If you do that, and you can find space to make a joke or wry observation, then it's possible to pull it off.
The line between your professional identity at The Atlantic Wire and your personal identity as @pbump on Twitter is very blurry. Is there any tension between the things you publish on your own and the things you do for The Atlantic Wire?
That's not been a problem for me. I'm always looking for interesting things, and the understanding is that if I see something that isn't a good fit for the Wire, there's nothing wrong with pushing it out on my own. I feel very lucky. I've been able to process information in a way that seems to have actual value. Which is to say, I'm very glad I wasn't trying to do media in 1910.

Your career path is so much a tale of our times: you've done a lot of different things, you work hard, and you have a good eye. Does your experience tell us anything about the future of media?
I feel less confident answering questions about where journalism is going now than I might have felt just two years ago. So many of the trends I saw coming then are now just incorporated into the way things happen. That is, people consume and share very small pieces of information via blog posts or over Twitter, so we all have to learn how to recompile those bits into longer stories and larger blocks of information.
Where we go from here is hard to tell. I've been critical of Buzzfeed at times, but I appreciate the value that comes from putting up a post that contains one important thing you really want people to see. That's smart; it's smart to treat some pieces of information as isolated things, without necessarily adding all the other elements that have traditionally gone around it—like a subheading, or a clever lede, or multiple interview sources. That is a key shift in journalism, and it fits nicely with the tools we use now to acquire and manage our information.
What's next then? What else would you like to do?
It's corny to say, but it's true: I'm fairly ambitious, and I've wanted to work at a place like The Atlantic Wire for a long time. Now I do, and…that's good! The 12th anniversary of my blog is coming up, which means I've spent the last 12 years working for free, in my spare time, to do what I love. I still love it, but now I get paid to do it. So for the first time in a very long time I can honestly say: I have no idea what comes next.
Don't forget to read Philip Bump's work in The Atlantic Wire on Flipboard:
~ToddL
/flipboard
@flipboard
+flipboard