On the Red Couch with Senior Environmental Editor Todd Woody
Inside Flipboard / April 22, 2015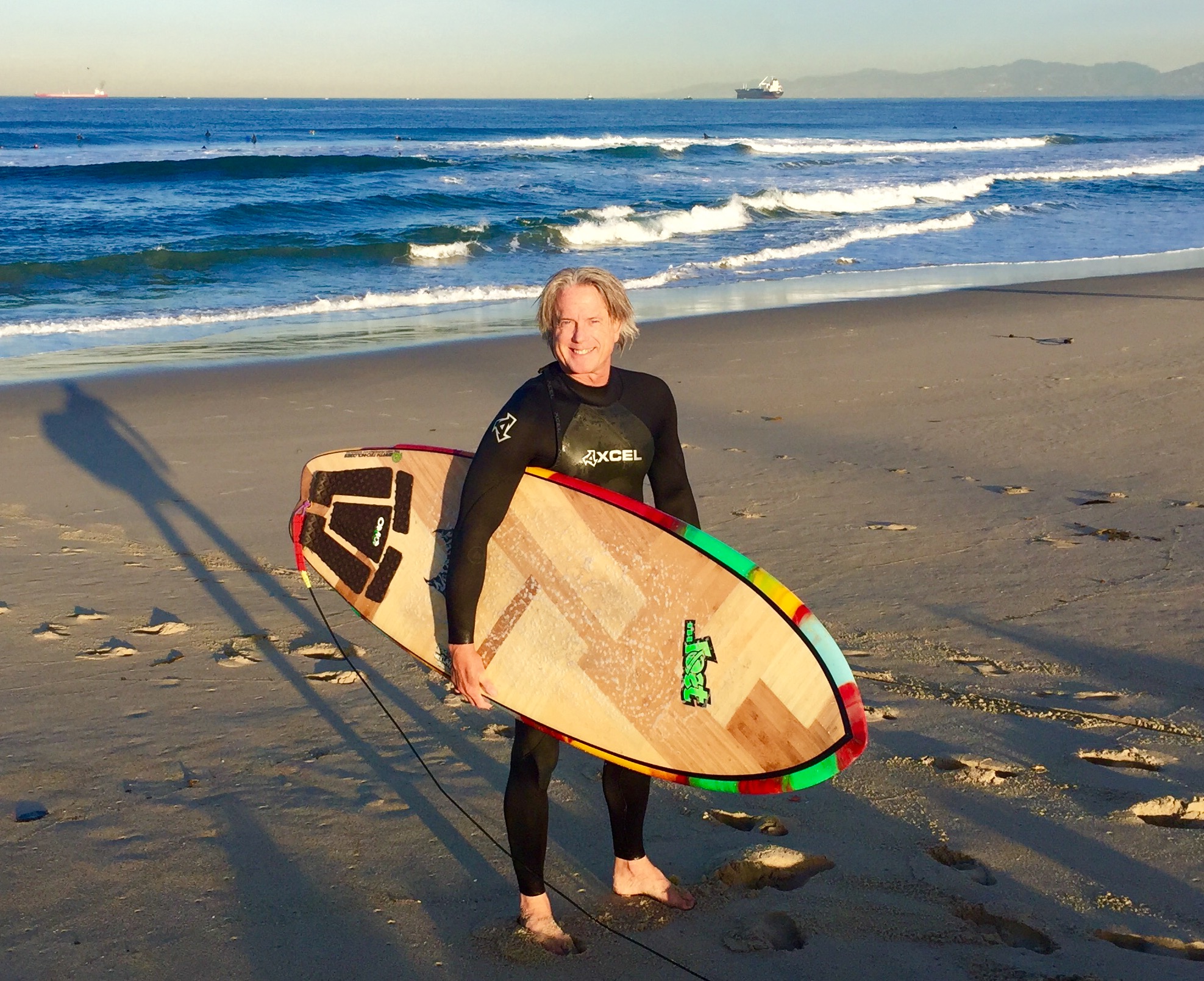 Journalist Todd Woody has written widely about the environment for over 20 years. From the dot com days to the death of coal, he's covered what is arguably the biggest story of our time: the life of our planet.

It's something he thought about early in his career, sitting on a plane, hovering over Northern California's redwood forests. Here, overlooking a mosaic of misshapen trees, Woody saw the devastating effects of deforestation firsthand. As a reporter, he decided to use that level of access for the greater good.
When he's not surfing, the former Forbes environmental editor and New York Times contributor is a Senior Editor at TakePart, a "digital magazine for the conscious consumer" and division of Participant Media, the production company behind such seminal environmental documentaries as An Inconvenient Truth and Food Inc.
Instead of paying lip service to Earth Day, Woody's helped lead Blue Planet, a special series about the fight to save the world's oceans, full of interactive graphics, compelling videos and rich reporting. TakePart has also curated a series of magazines on Flipboard examining the environmental and social issues impacting our world. We spoke with Woody about grassroots advocacy, environmental optimism and how surfers can change the world.
How did you come to work for TakePart?
I have covered environmental issues for most of my career at daily newspapers, national magazines and digital publications.
Environmental coverage goes in and out of favor. I've pitched stories to national magazine editors who'll say "but Todd—we just had a solar energy story six months ago…"
One day I got a call from TakePart, the digital magazine of Participant Media, a Los Angeles-based film production company that produced "An Inconvenient Truth," "Food, Inc.," etc., and they told me they were looking for someone to ramp up their environmental coverage and help grow their publication—which isn't something you hear much of in the journalism world.
Was there a moment during your career in which you thought, "I need to keep telling the story of the environment."
Early in my career, I was covering the "timber wars," in which old-growth redwood forests were being cut down in California and hostile confrontations between environmental groups and big timber companies happened constantly.
For one story I went up north, and an activist attorney representing the environmental group took me up in a plane. From high up, I could see the effects of clearcutting—it looks like a moonscape.
But on the road, the timber companies leave what they call "beauty strips"—this tiny area along the highway where the trees are untouched and manicured. You have to go beyond that to see the extent of the damage.
Steve Hawk—who, like you, is a surfer/environmental journalist—has called surfers "inadvertent environmentalists." Has surfing culture embraced environmentalism?
Traditionally [surfers] became environmentalists when their waves were threatened. Of course, there have been organizations like the Surfrider Foundation working on environmental issues for many years.
But in my experience, surfers never paid much attention to their own lifestyles. Let's face it: a traditional surfboard is toxic. It's made of polyurethane, it's got an non-recyclable laminate that's toxic and ends up in a landfill.
Surfers are iconoclastic, but they're pretty conservative and don't want to change the ways they do things. Margins in the surfing industry are very thin, and a lot of the big shapers have teams that they sponsor, and pros don't want to risk anything in competition.
As I've come to find out while reporting for TakePart's Blue Planet project, that's changing in a big way; world champion Kelly Slater, for instance, rode an Ecoboard made from sustainable materials in competition earlier this month.
That was a big deal because pro surfers have a huge influence over not just surfing culture, but the culture at large. It's a $7-8 billion industry, but it's also what I call "b2b: bro to bro"— run by a small group of guys who all grew up together.
So Slater's move was huge.
It's not just surfers who are resistant to change. The Guardian recently wrote about how climate change produces apathy in our brains, not action. Why do you think that is?
Until it directly affects people's daily lives or pocketbooks, it doesn't get attention.
Which is where Participant comes in—it was founded in 2004 as a film production company to tell socially relevant stories and amassed these big audiences after producing "An Inconvenient Truth" and "Food Inc.," and so on, and they wanted to keep that conversation going. So they started TakePart to cover these issues on a daily basis.
Part of the idea is to motivate people. We didn't want people to just read a story and move on. Every article has a "Take Action" widget. Readers can sign petitions, donate money, etc., in actions sponsored by NGOs. That's really different.
You're still doing a lot of reporting. What are the most surprising stories relating to the environment?
I recently closed an endangered species project. Surprisingly I've found good stories. When you cover this beat, it's mostly gloom and doom.
For this project, I wrote about this critter called the Amargosa vole that only exists in the Mojave near Death Valley. Its population crashed suddenly, and scientists gave it a 82% chance of going extinct within five years.
A team of biologists and conservationists and everyday citizens intervened and started a captive breeding program, not knowing if it would work. It did work. They are now introducing voles into the wild and creating new habitats.
There's not typically much we can do to save a species. In this case there was, and it made a difference. That critter could have disappeared without anyone noticing it. It's about everyday people's involvement.
So how can the Blue Planet campaign help? What's the goal?
With every story, our first question is: why is this relevant to the reader? Which is a challenge with environmental issues for a general readership. They tend to be passionate about the environment, but many issues tend to feel distant from their daily lives.
Last year we were brainstorming about Earth Day coverage, and we decided to focus on the crisis in the oceans—acidification from climate change, plastic pollution, overfishing and the impact of marine life.
We created a package of narrative stories, videos and infographics that focus on the planet's life support system. What we want to do is engage the reader with rich storytelling about the environment, and give them avenues to make a difference.
It's about mindfulness and being aware.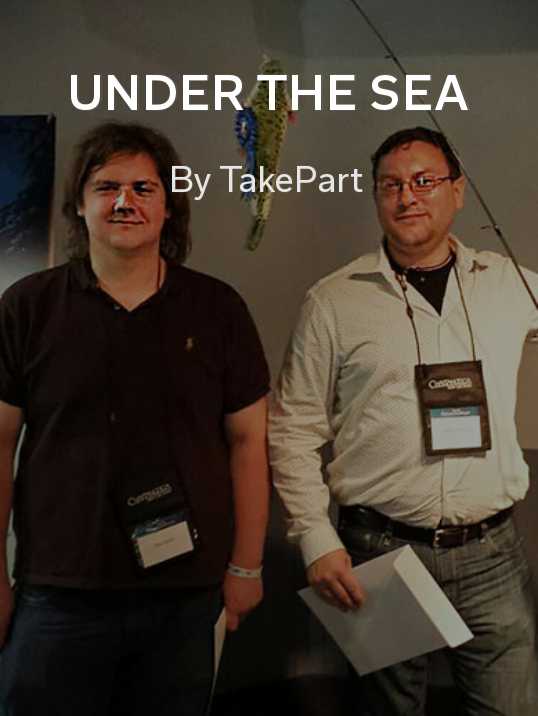 Under the Sea by TakePart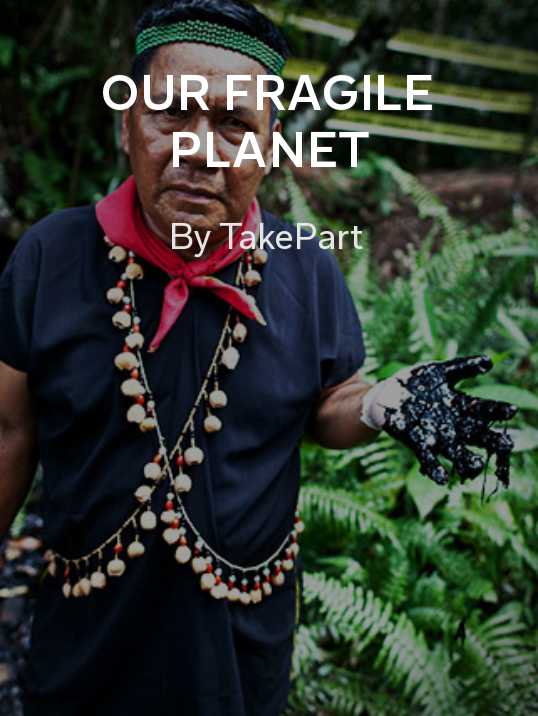 Our Fragile Planet by TakePart
~ShonaS is curating "Out & About"
/flipboard
@flipboard
+flipboard
GET FLIPBOARD ON:
iOS / ANDROID / WINDOWS / WEB
FOLLOW US ON:
FLIPBOARD / TWITTER / INSTAGRAM / FACEBOOK / GOOGLE+ / TUMBLR / YOUTUBE / SOUNDCLOUD / PINTEREST / MEDIUM