On the Red Couch with Senior Nomads Michael and Debbie Campbell
Mia Quagliarello / March 1, 2017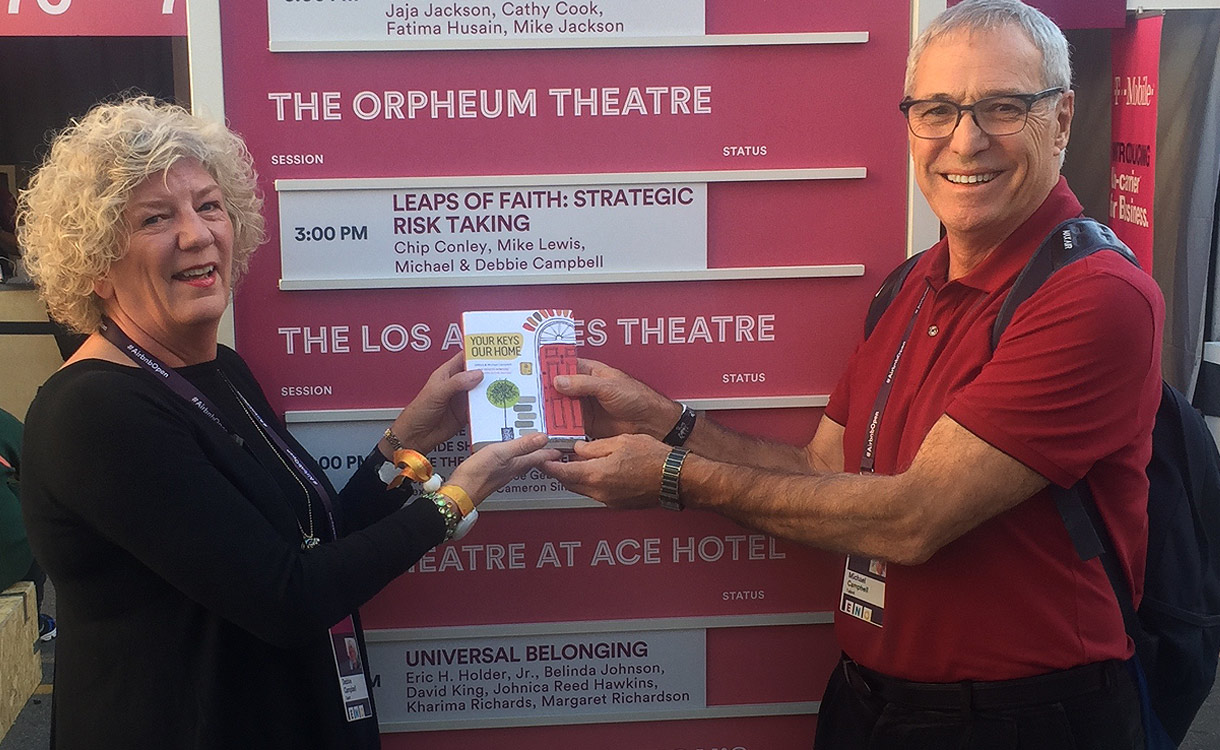 Michael and Debbie Campbell are living the dream. Four years ago, the Seattle-based couple sold off their belongings and stopped working so that they could travel the world and enjoy a retirement that most people would want RIGHT NOW.
"We wanted to see if we could live our retirement in other people's homes," says Michael. And so far they have—125 homes, to be exact. The globetrotters have traipsed through 56 countries and 125 Airbnbs, and have a book and blog that covers their adventures and savvy when it comes to navigating the home-sharing platform.
We met them at Airbnb Open last November in L.A. where they talked to us about how to find a good Airbnb spot, how to travel on a budget, and the freedom of living without too much stuff.  
You can be a traveler, too! Enter Flipboard and Airbnb's contest to win a free Airbnb trip to connect with an Experience Host who shares your passion. Head over to our site for more details, plus how to enter and ways to win daily prizes. Good luck and bon voyages!