On the Red Couch with Skift CEO Rafat Ali
Inside Flipboard / April 8, 2015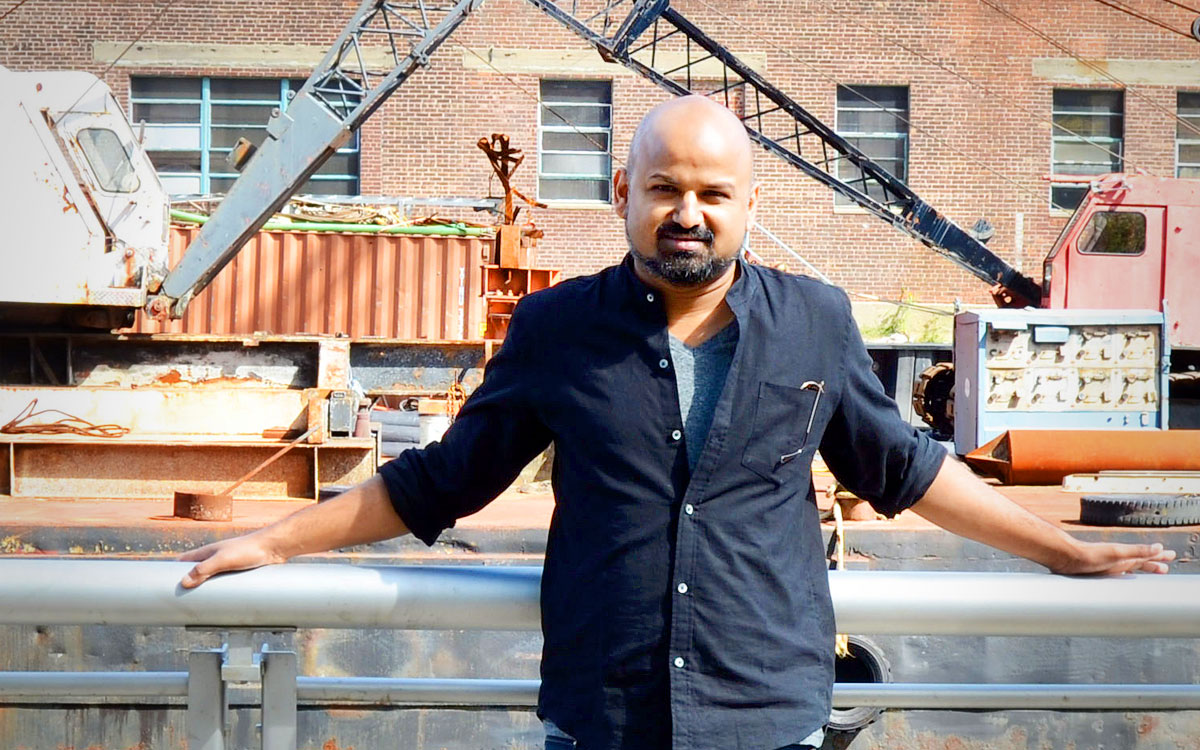 Rafat Ali refers to himself as a "global soul." Born in the U.K., raised in India and educated in the U.S., the former roving journalist and founder of online media hub paidContent feels at home almost anywhere.
These days, Ali's online home is Skift, a travel site he founded in 2012 that features stories and analyses focused on the lucrative tourism trade. Skift looks at travel differently from most sites: while many of them focus on finding deals, Skift concerns itself with the "business of travel"—airline mergers, travel startups, consumer behavior, and so on—and is aimed at the business traveler.
We spoke with Ali about travel trends, cutting-edge changes in the industry and turning vacations into vocations. Of course, you can also read Skift on Flipboard.
You sold paidContent in 2008. Where did the idea for Skift come from?
In 2010 I left and took two years to travel all over the world, visiting 14 different countries. After traveling widely, I became interested in how we look at the world of travel. So I launched Skift. We focus on news and information for the global travel industry.
Some would say it's the largest industry in the world—it's certainly the largest employer of people in the world. We're helping define the future of travel with our coverage, our stance on the industry, and our translation of that industry to the larger world.
Basically we're all about the business of travel.
How do you identify travel trends?
I don't think there's a formula, but our journalists are immersed in travel 24/7. Our hiring pitch includes asking potential employees if they're comfortable thinking about travel literally all day long.
At paidContent, we were connecting the dots in big picture changes. On Skift, we connect the dots across the subsectors of travel and then focus fanatically on changing consumer behaviors.
And not just in travel, but in a larger sense: mobile, social and the geopolitical changes, with the rise of countries like India, China and Brazil.
Skift is primarily focused on business-to-business travel, whereas most travel sites focus on the consumer. What stories excite professional business travelers?
While we're a B2B media company, we call ourselves a "B2B2C." The consumer part isn't so much a business as it is an amplification of our brand. Even though we write about the industry for the industry, we do so in an accessible way. We don't use jargon. It's interesting to people not in the travel industry.
Much like tech has its fanboys; travel has its fanboys. Those two have a lot of similarities. Both of those groups include a lot of younger, startup people. For us, there are hardcore business travelers who are miles or loyalty geeks. They're too hardcore for our tastes. They hangout on discussion boards like FlyerTalk or BoardingArea.
We cater to what we call "early adopter business travelers and enthusiasts." What they're looking for is a lot of stuff about wi-fi at hotels, airlines and airport news, design innovations and stories about the "sharing" economy, with things like AirBnB or Uber.
Business travelers are always looking for new things to use to either plan or book their trips, or share memories. There's a big news you can use element in travel.
Is there something in the "world of travel" that's begging for change?
If you ask a lot of startup people, they'll say the booking process is broken. Which is true.
But if you ask consumers, they actually like that process. They like spending a lot of time preparing for their travels. Research says that people are happiest when they're booking—not on the actual vacation. The booking process definitely needs to get simplified in a smaller form factor like mobile, where you can't be looking at 40 different sites.
When people think disruption, they always think tech. But I think there's a lot of disruption happening in the hotel world, where hotels are being rethought and rewired from the ground up. Whether it's from the checkin process or your room or even the lobby, there's a lot of change happening in the actual physical properties.
Transport is probably the most fascinating sector of any sector, not just travel. So much is happening in that space because it's about daily use—rather than AirBnb or HotelTonight, which is more infrequent—and as such there's a hundred ways to slice and dice it.
How does Flipboard help Skift?
I'd like to keep it a secret that Flipboard is great [laughs].
Our head of content has created these magazines on Flipboard, and it's a great experience. My guess is that the type of people who come from Flipboard are more enthusiasts/business traveler crowd. We like that.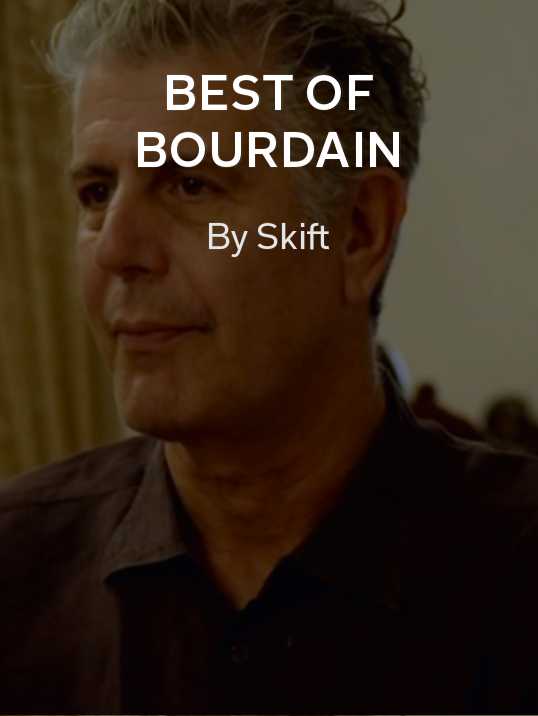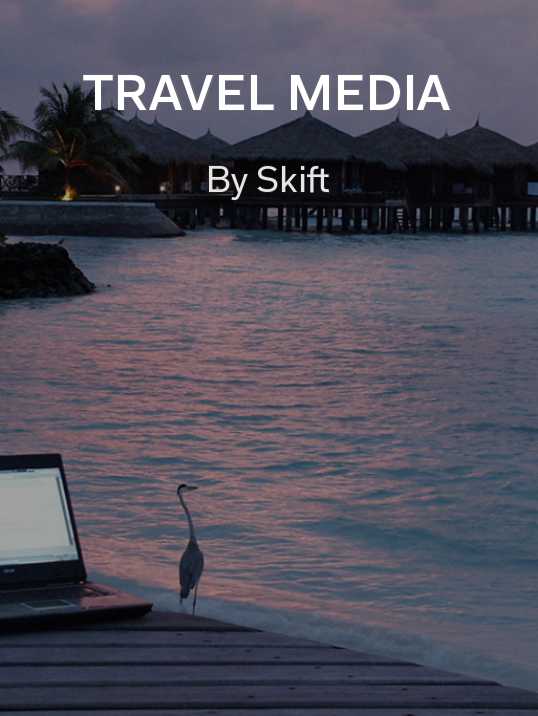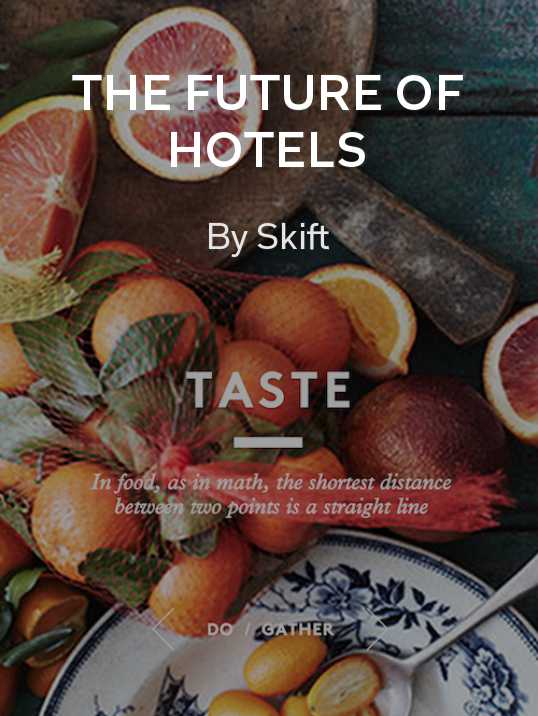 ~ShonaS is curating "Out & About"
GET FLIPBOARD ON:
iOS / ANDROID / WINDOWS / WEB
FOLLOW US ON:
FLIPBOARD / TWITTER / INSTAGRAM / FACEBOOK / GOOGLE+ / TUMBLR / YOUTUBE / SOUNDCLOUD / PINTEREST / MEDIUM