On the Red Couch with The Wrap Reporter Jeff Sneider
Shona Sanzgiri / March 23, 2016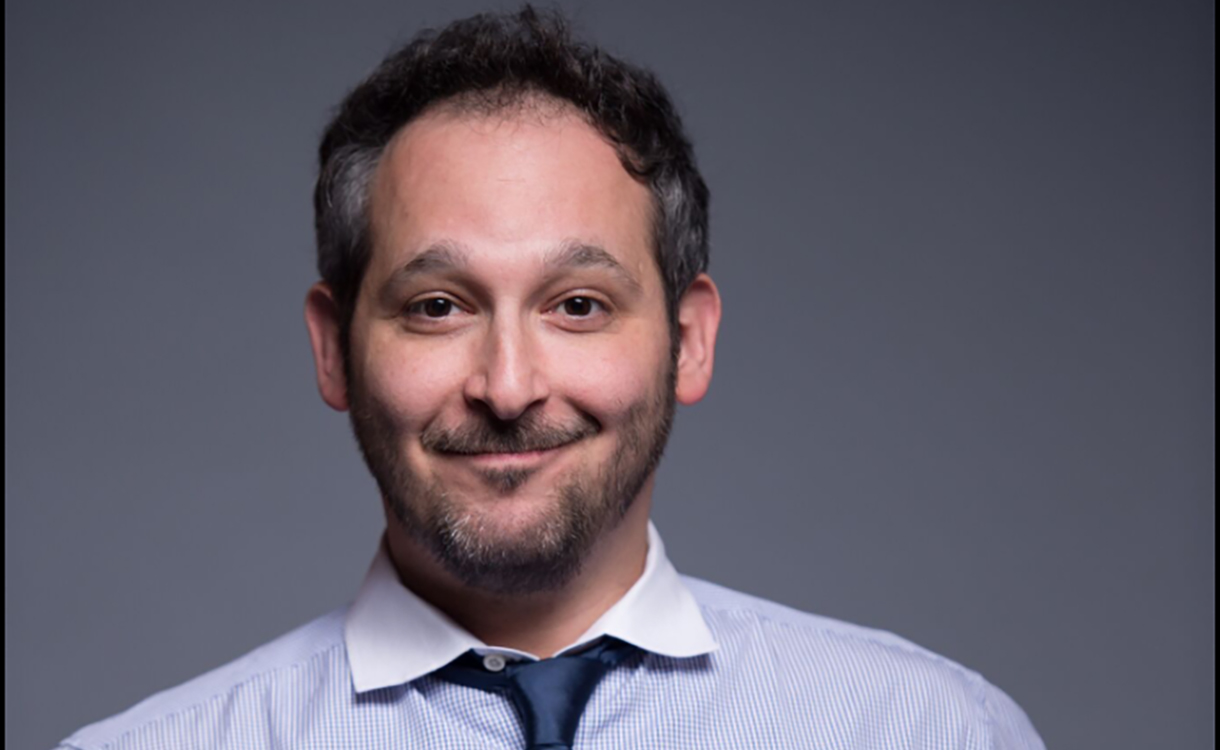 Maybe five seconds into our phone call, reporter Jeff Sneider has to go. Miramax, the major film studio, is being sold, and Sneider is on the line for a quick story. Such is the frenzied life of a writer who covers Hollywood's every move.
Known for turning around stories almost as fast as he tweets, the former NYU film student who cut his chops writing reviews for Ain't It Cool News moved to L.A. with dreams of being a screenwriter. One day, working as an unpaid intern for director Luke Greenfield, Sneider spotted a call for a paid position in the pages of Variety, where he became a film reporter.
Today he's an entertainment reporter for The Wrap, now on Flipboard. Level-headed, self-deprecating and straight to the point, Sneider loves films but is rarely fawning, which has earned him the love, hate and respect of Hollywood. Read on to see why.
What'd you think of the Oscars and, specifically, Chris Rock's performance as host?
Keep in mind that I'm writing throughout the awards show, so I don't get it to savor it as much. I'm churning out 4-5 stories, so I'm distracted.
From what I did see, though, I wasn't too impressed. I think too much time was spent talking about the diversity and race issue, which is obviously important—I mean, it's good to use a platform like the Oscars, which reaches millions of people around the world, to talk about that stuff.
But it politicized the event too much. I thought they should have kept more focus on the actual movies nominated and celebrated those films and those people. He was OK.
Do you have a sense of how the industry felt about the show?
Listen, the Oscars are kind of a no-win proposition. Generally you're gonna take more crap than see any benefit to your career. It didn't seem like they were terribly impressed. They survived a tough award season. The general reception was good; Chris Rock was the right host.
But the show was way too long. There's still room for improvement. The Oscar producers, as first timers, did a decent job than previous producers.
Were there any big surprises or letdowns from your perspective?
I love Spotlight, but I didn't have any faith in the Academy, so I was surprised it won. I was surprised that Sylvester Stallone lost. I thought Hollywood wanted him up there with a win for this character he created, etc.
As far as Mad Max….I know everyone loved it. But I didn't see it as a big winner. I couldn't believe it was a Best Picture nominee, Best Director, etc.
Do politics come into play with the selections?
I'll put it this way: politics do come into play. But not much. Mark Rylance, who won Best Supporting Actor, isn't a Hollywood insider. Actors respect him, but he's a Hollywood outsider, and Stallone is an insider. So I don't think it was political.
There was speculation that Stallone lost because didn't treat people very well in his career. Nonetheless, he was a classy loser. He took it in stride. He still has the great reviews and nominations, and he launched a popular franchise, etc. There have been a lot of "wins" for him in the last few months.

So onto you: how did you get into film reporting? At what point did you decide to write about film?
I never decided, I still haven't decided [laughs].
It's a funny story. I was at NYU, in my sophomore year, and my friend Janelle Wohltmann was then the manager of the NYU radio station. She received an invite to see one of the Matrix sequels, and offered it to me. I went and thought, "OK, I've seen this movie before anyone else, what am I gonna do with this?"
I sent a review to Harry Knowles of Ain't It Cool News, a site I loved, and he said it's very well written and do you want to continue writing? So I did that for five years and I didn't make a single dime, not one penny, after filing dozens if not hundreds of reviews. I'd cover the Tribeca Film Festival, junkets, roundtables and learned from watching guys like Devin Faraci and Ed Douglas, who are still in the game. I was learning the ropes.
I came out to L.A. after graduation wanting to be a screenwriter. I worked for Jason Blum, the producer of Paranormal Activity and Luke Greenfield of Let's Be Cops. But these were unpaid positions.
Then I saw in Jason's office that Variety was looking for paid interns. I applied on a whim, and because I had experience interviewing celebrities, that was how I got into Variety. And I haven't escaped the trades for 10 years. I have a nose for it and I've gotten to have some incredible experiences meeting my heroes, the actors and filmmakers that I grew up watching that made me fall in love with film, go to movie premieres, travel to film festivals.
I can't argue with how things have turned out.
On the Internet, we're all amateur critics. What's gonna happen to professional film criticism?
My stuff happens to be pointed toward the industry. Again, I'm a reporter, not a critic—I do weigh in on things on Twitter, but I don't technically write film reviews unless I'm at a festival where we can't have a critic at every movie.
I think yes, the Internet has leveled the playing field. And now some person living in their mother's basement has the same voice or platform as some of our great critical minds. I don't think we'll ever see another Pauline Kael or Roger Ebert. I don't think one of us can climb to the mountain like that, and that everyone will care about what that one person thinks. It's become much more of a consensus profession where everyone goes to Rotten Tomatoes or Metacritic.
There are still exceptions. There were always be tastemakers, but I don't think critics are as important as they once were.


I love your tweets. They feel excitable and urgent and informative and sincere. Do you worry about how you present yourself online?
[laughs] It's a good question. I worry to an extent. On the whole, no. You can't spend your whole life worrying.
Social media and Twitter has been a double-edged sword for me. When I was at Variety, I could say, "I can put you in print." That's not something the other guys had. I can't say that at The Wrap. Social media is my trading chip, so to speak. I can say, "I can reach 20,000 people or whatever."
Yeah, I've put my foot in my mouth or rushed to react to things and have gotten in trouble for that. Some people would say that I lost my job at Variety for tweeting a really morbid joke after losing a Christopher Nolan scoop, which is both fair and unfair. Variety has a very strict social media code of conduct, so to speak. The Wrap gives me more freedom and flexibility, encouraging me to be myself.
It all depends. It's won me readers and a loyal following, but, yes, you have to be careful in this day and age, especially in the outrage culture in which we live, your whole job can go in flames.
Your job depends a lot on access. Do you ever feel like you're getting too close to the source? How do you keep your integrity?
That's another good question; this is a really good interview! Yes, the trades work hand-in-hand with the studios. They buy ads that pay my paycheck. You don't want to alienate one of them.
I did get banned from Universal screenings for tweeting shit during "Snow White and The Huntsman," which was fair since it was disrespectful of me. Now they're the studio I have the best relationship with.
Yes, I'm worried about flying too close to the sun, but I think I've established a reputation as someone who's not going to sugarcoat stuff. If you're gonna have a bad year, I'll call you out—but I'll be there to sing your praises, too.
I just got off the phone with Sony because this morning I was just at the Ghostbusters trailer premiere. They asked my opinion and I said, "Listen, I really liked it, it's good—but it's not a jawdropper."
That probably stung to hear, but it was better to hear about it from me than to read about it later. Nobody likes to be surprised—as long as you deal with [studios] honestly and openly, they'll respect whatever you're gonna write.
Get more of Jeff's entertaining entertainment stories in The Wrap!

~ShonaS is curating Media Message
GET FLIPBOARD ON:iOS / ANDROID / WINDOWS / WEB
FOLLOW US ON:
FLIPBOARD / TWITTER / INSTAGRAM / FACEBOOK / GOOGLE+ / SOUNDCLOUD / MEDIUM