On the Red Couch with Warby Parker/Harry's Co-Founder Jeff Raider
Inside Flipboard / March 5, 2015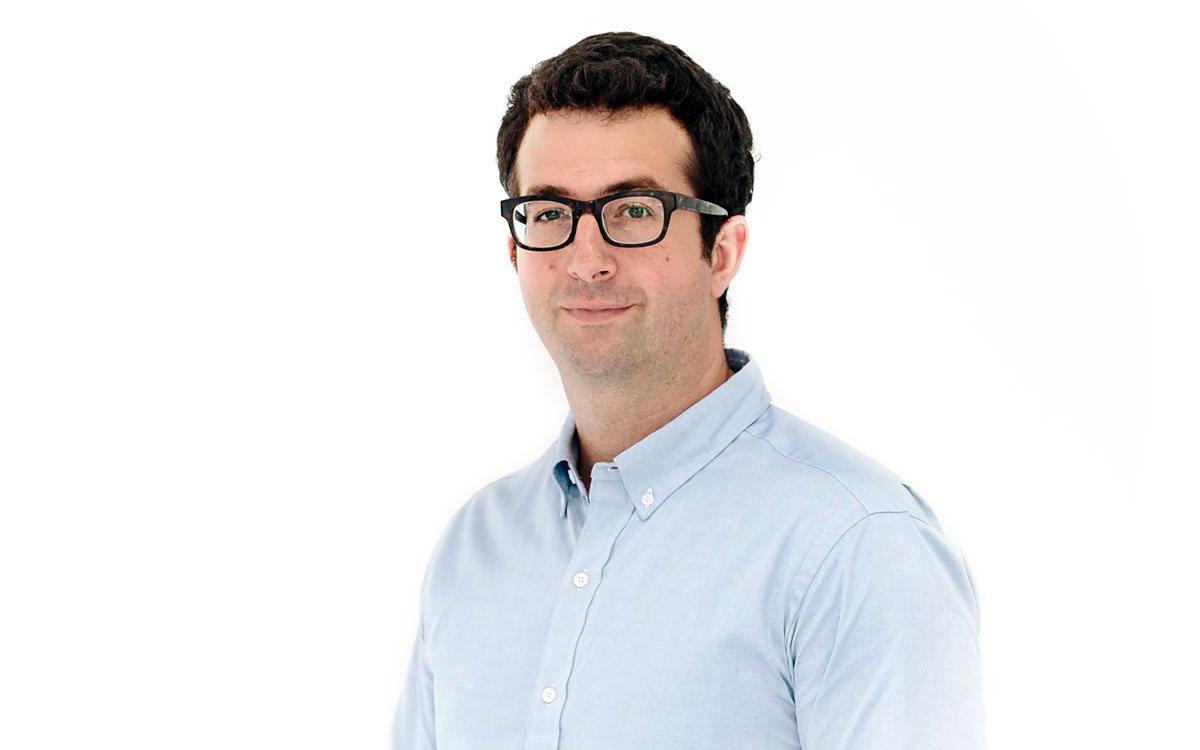 Ask any guy: buying a razor can be riskier than a bad shave. With so many choices—most of which are bizarrely designed and boast some dubious new innovation—the market is a mess.
As co-founder of Warby Parker, the successful online eyeglass startup, Jeff Raider brought convenience, transparency and style to the world of prescription lenses. Hoping to bring that same ease of experience to men's shaving, Raider and friend Andy Katz-Mayfield started Harry's, a company offering a range of "quality men's shaving products at a fair price."
Realizing that the customer experience begins—not ends–at checkout, Harry's also wanted to draw attention to how the products are used in the wild. Enter Five O'Clock, an online magazine (also on Flipboard) that gives an intimate look at the morning routines of self-made men from around the country.
We spoke with Raider about the business of shaving, retail disruption and his unique morning routine:
How did you get into the business of razorblades?
It started with my co-founder Andy Katz-Mayfield having a hard time at the drugstore.
He walked in looking for a razor and realized they were all locked up behind a counter, and then had to wait ten minutes for someone to unlock it. Eventually he bought a few blades for $25, and felt like that was an awful lot. The razors had all these settings that didn't appeal to him as a customer, and he left realizing that there was a better way.
So he called me.
Did you know a lot about the shaving industry?
[laughs] No, I didn't know much. I started in eyewear [at Warby Parker]. I started learning about [shaving] as a regular guy who wasn't happy with the experience of shaving.
We put our heads down and started to learn everything we could from a fresh perspective. There are reasons that razors work a certain way, and some of those ways are because they're an industry convention. Basically we wanted something that worked well and was beautiful—and highly targeted.
We hear a lot about "disruption" in the tech industry. You're in the retail space. Is it possible to "disrupt" men's shaving?
We saw a situation in which people were paying lots of money and they didn't have to—sometimes the cost of making something is quite detached from the cost of purchasing that thing.
I think about disruption as being a way to innovate and so blatantly change things for the better that you become an industry standard. That's what we're after.
One of the things that stands out about the product is the design. How did that process go?
Our design began with ergonomic tools that guys like to use. So we started with fine pens and knives, and we started playing with those to see how they felt in your hands.
We did a whole study on shaving ergonomics, and thought, "OK, I have this great pen that I love to use for writing. But the fine motor controls for a pen are very different when applied to a razor." So we adapted them: we put subtle ridges at the top of the razor so guys can manipulate and easily roll and flex it in their palms. We created a really strong middle so that you had a place where you can hold the razor with five fingers. We thought a lot about specific details and took inspiration from familiar tools.
At both Warby Parker and Harry's, there's a well-articulated vision in the editorial content. Why was that important to you?
We have a clear vision for how we want to treat people. At Harry's, there are all these guys who are having interesting mornings and, as we started talking to them, we discovered they all had really unique morning routines—which is how "Five O'Clock" came to be.
Everyone's morning is different: it's part of a much more involved process, and each guy does it differently. We wanted to help guys make their mornings better, and that's where this hashtag #ownyourAM came from.
As a result, it makes things more authentic. It's not just about some actor or sports figure who is less approachable, and that's why we were excited to show that to our customers.
And what's your morning routine like?
Great question. I have two kids, and I usually wake up and play with them. I don't always get to see them at night, and they're usually up pretty early, so I really value time with them.
Then I shower and shave. Not surprisingly, my bathroom is like a shaving lab and I'm always testing new products out. One thing I do—which I think is really important for most guys—is to put on shaving cream and let it sit for a couple of minutes after showering. I'll go pick what I'm gonna wear that day, walk around the house, and maybe scare my son with a shaving cream beard, and then shave.
Is there one piece of advice you'd give to someone looking to do a startup—whether that's in tech or retail or whatever—that you wish you'd received?
Oh, man. Let me give two pieces. The first is to be super passionate about your idea. With Harry's and Warby Parker, I was so excited I literally couldn't sleep at night.
Number two is to know what business you're in and that will dictate your strategy. For some tech companies, it makes sense to launch products fast and then iterate multiple times.
For a consumer brand, that's not a great strategy. You have to make the product really great at launch because you only have one shot. You need to ask yourself if you're a brand, or a technology company. Sometimes technology companies are too precious, and sometimes brands aren't precious enough. We very much see ourselves as a brand, so we sweat every last detail.
How do some of the world's most creative men get ready in the morning? Check The Method: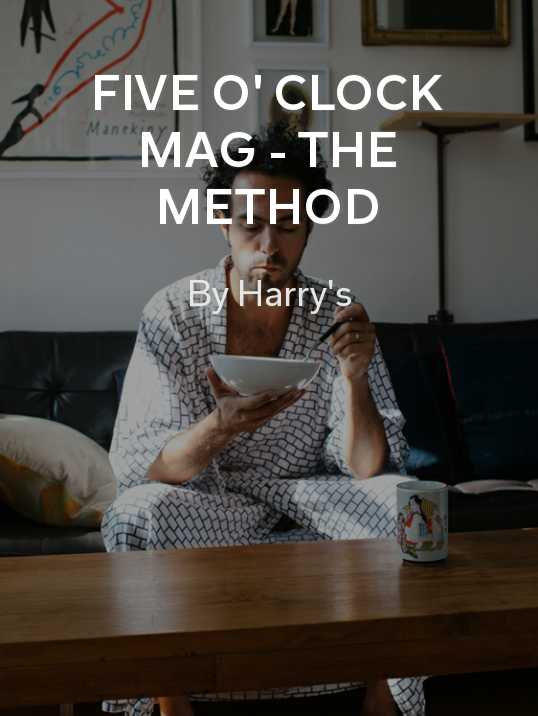 Five O'Clock Mag – The Method by Harry's
~ShonaS is curating "Engineered Garments"
GET FLIPBOARD ON:
iOS / ANDROID / WINDOWS / WEB
FOLLOW US ON:
FLIPBOARD / TWITTER / INSTAGRAM / FACEBOOK / GOOGLE+ / TUMBLR / YOUTUBE / SOUNDCLOUD / PINTEREST / MEDIUM