<![CDATA[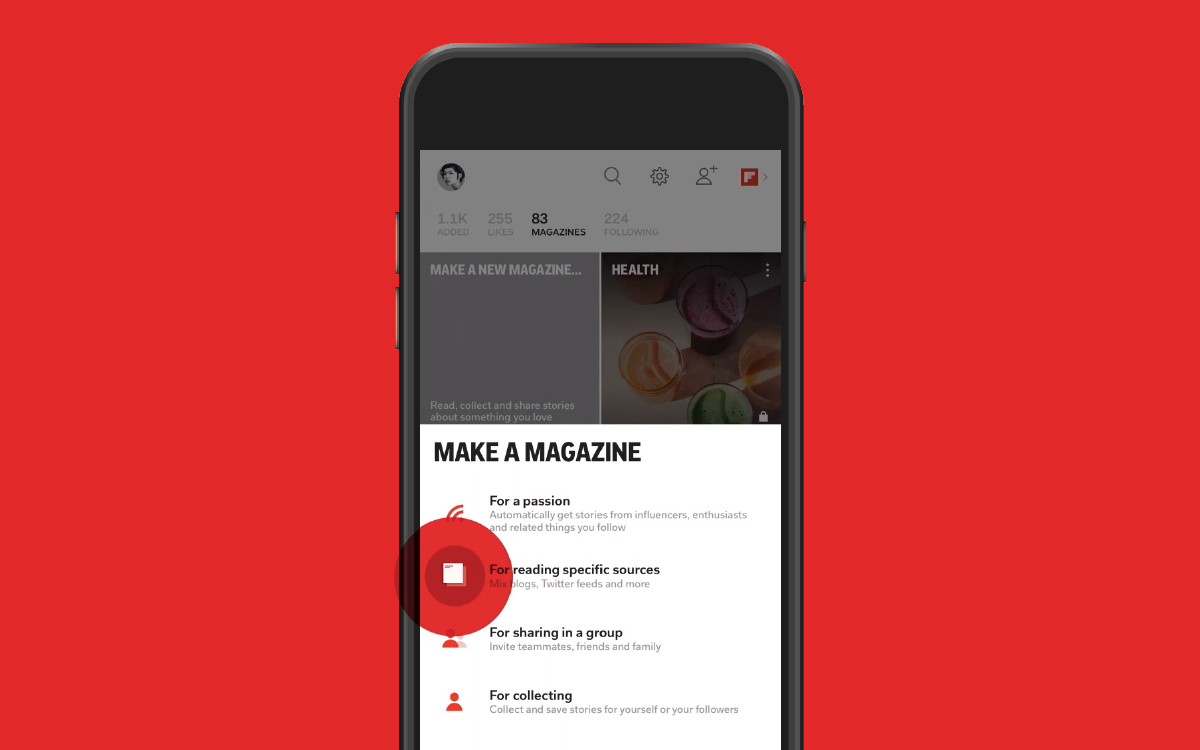 It's true that the signature feature of the new Flipboard is Smart Magazines—automatically updating 'playlists' of articles, photos, videos and audio around a topic. But what if you want a magazine made up of specific sources you select rather than topics? Ever since Google Reader shutdown, people have asked us for the ability to create a "folder" for their RSS feeds. The new Flipboard does this but with a powerful twist: you now make a Custom Smart Magazine by mixing any combination of feeds accessible on Flipboard, including other magazines on Flipboard, RSS feeds, and even accounts, hashtags and lists from Twitter, YouTube, SoundCloud, Flickr, and more. The resulting magazine becomes a mashup of every feed you select, sorted by date and time. You can flip through the whole magazine or tap the black bar at the bottom of the screen to quickly jump into any one of the component feeds. Here's how to get started: [embed]https://www.youtube.com/watch?v=qqTkPd0SHys&feature=youtu.be[/embed] To put it in practice, consider this example: I am really passionate about Burning Man, so I've built a Custom Smart Magazine with the following sources:
Burning Man's Twitter feed
The #BurningMan hashtag on Twitter so I can see community conversations
Burning Man's Flipboard Magazine (their blog posts)
The Burning Man topic on Flipboard for the latest news about the event and year-round initiatives
Burning Man's YouTube channel
The #BurningMan hashtag on YouTube for popular videos
The SoundCloud channels for several large Burning Man sound camps, such as Dusty Rhino, Mayan Warrior and Robot Heart
I have all of this content rolled up into one always-on Flipboard Magazine that I keep on my Home carousel. This way, I have immediate access to the content I care most about, with handpicked feeds that truly fuel my passion, and I never feel like I miss a thing.
For now, Custom Smart Magazines are only for personal reading, but we hope to make them sharable in the future.
Let us know how you're using Custom Smart Magazines! Please comment on this post or reach out to us on Twitter using the #SmartMagazines hashtag.
If you need help or find a bug, please report it in-app to our Support team or reach out to
@FlipboardCS
on Twitter.
~Mia is reading her Burning Man Custom Smart Magazine of course!