When Curation Becomes Cultural Stewardship: Meet Ozi Uduma of the University of Michigan (Podcast)
Mia Quagliarello / March 8, 2022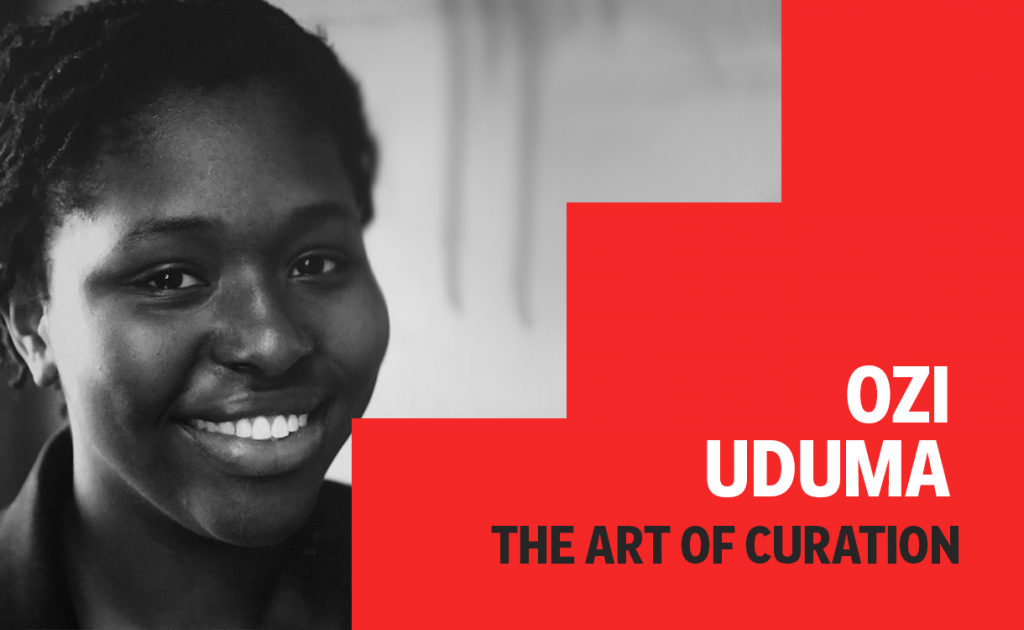 "Part of my work is to look at how artists are using their craft to speak to the times that we're living in — everything from climate change to immigration to the everyday human experience. My role is to look at what our museum has historically focused on and, in some regards, attempt to fill in the gaps or expand the conversation." — Ozi Uduma, University of Michigan

Ozi Uduma, assistant curator of global contemporary art at the University of Michigan, is part of a four-person, all-female curatorial team responsible for putting on exhibitions for the university museum, including shows like Unsettling Histories: Legacies of Slavery and Colonialism and Wish You Were Here: African Art and Restitution. Each curator has a regional specialty, such as Asian or African art, while Ozi owns the global lens.

This conversation discusses how the art of curation is connected to the act of cultural stewardship. Ozi thinks beyond the aesthetic value of pieces to how she can champion and protect artists who are changing how we think about social issues or even the history of art itself. Her hope is to give space for curiosity to thrive such that the museum is as essential a campus destination as, say, the library.

Highlights, inspiration and key learnings:
A day in the life of this curator
What a successful exhibition at UMich looks like
The unique things a curator on a college campus must think about
Identifying gaps in the way art history is told
How curators can know what they don't know
How to put the ideals of representation into practice
How Ozi widens her own lens
Traits necessary to be a successful curator
What her generation of museum curators is bringing to the discipline
Ozi's own curation "speed round"
Browse the companion Storyboard to get the episode, plus Ozi's curated culture picks from the African continent and diaspora. 

You can find "The Art of Curation" podcast on Flipboard as well as Apple Podcasts, Spotify, Google Podcasts, etc. Please subscribe to the podcast so you never miss an episode, and if you like what you hear rate, review and share. 

— Mia Quagliarello, head of creator community and newsletters, is curating the curators in "The Art of Curation" podcast