7 Legendary Photographers to Follow on Flipboard
Shona Sanzgiri / March 25, 2016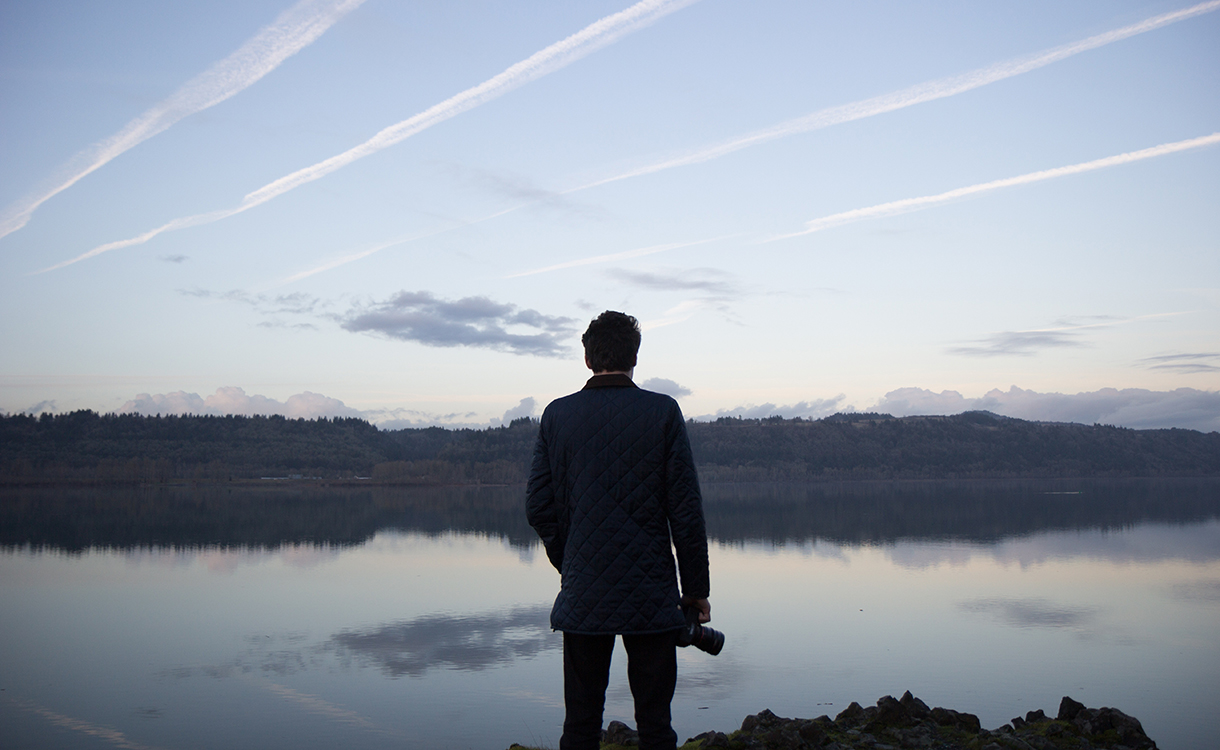 One big challenge for aspiring photographers is finding a style. We don't mean sticking to a type —tons of photographers shoot landscapes, fashion and fine art photos without losing their "look"—but introducing a certain aesthetic consistency to your work. What makes your photo yours?
A simple way to tackle that question is by studying legendary photographers, like Saul Leiter, known best for his painterly abstract candids of New York City, and William Eggleston, whose color saturated photos of the seemingly mundane were considered revolutionary, both of who moved between fine art and fashion photography while maintaining their artistic integrity.
So pick a look and stick to it. If you need help, we've found seven legendary photographers, each with an entire topic devoted to them, on Flipboard. See whose work resonates with you:
Henri Cartier-Bresson: The godfather of street photography—of photography, period—the influence of Henri Cartier-Bresson bears repeating. Best known for his belief in the "decisive moment," the recognition that a fleeting moment in time bears a significance which only the nimblest of photographers can capture, Cartier-Bresson introduced photography to the world as a serious art form.
Annie Leibovitz: Non-photographers will recognize the work of Annie Leibovitz, whose intimate portraits of celebrities, artists and intellectuals, including John Lennon and Leibovitz's eventual life partner Susan Sontag, graced the pages of Vanity Fair, Vogue and Rolling Stone for decades. At 66, Leibovitz stays current—recent shoots with Rihanna in Cuba and a session with Kimye attest to her cultural clout.
Martin Parr: Martin Parr's up close and personal photographs of the British middle-class are simultaneously funny and sad. Parr shows people at their most human—and often totally absurd. What's your stance?
Mary Ellen Mark: The documentary photographs of Mary Ellen Mark are often haunting and unnerving for their stark intensity and meditative depictions of human frailty. Not fond of staging situations or doing much post-production, Mark felt that "reality is so bizarre" and often more surprising than any work of invention.
Gordon Parks: Unsurprisingly, commercial photography in the mid-20th century was overwhelmingly a white man's game. One of the few African-American photographers to gain access and break ground was Gordon Parks, who caught the world's attention for shooting what he knew best: urban injustice. His photographs of ghetto life were occasionally bleak, and also full of life, displaying the nascent musical and artistic scenes bubbling in places like Harlem or Chicago's South Side. Eventually his work was celebrated and supported by the likes of the government, who granted him a fellowship with the Farm Security Administration, and by reputable publications like Vogue and LIFE. The full scope of his work can be seen in this topic.
Robert Frank: Called the man who saw America (and America's most influential photographer), Swiss-born Robert Frank portrayed America at its best, worst, ugliest, prettiest, blackest, whitest, whatever—Frank saw and shot it all in his book, "The Americans." A recluse not fond of publicity or plaudits, the legendary photographer's influence is felt to this day.
Ansel Adams: So nice we've written about him twice, Ansel Adams is a photographer known to even the most casual photography fans—meaning, anyone who appreciates lovely landscape photos is probably familiar with Adams' work. Those big, sprawling, almost mythological images of the American West really should be seen up and close and personal. Till you get that chance, we think this topic should suffice.
~ShonaS is curating fine art and film photography in Proof of Experience
GET FLIPBOARD ON:
FOLLOW US ON:
FLIPBOARD / TWITTER / INSTAGRAM / FACEBOOK / GOOGLE+ /TUMBLR /YOUTUBE / SOUNDCLOUD / PINTEREST / MEDIUM