How to Create Stunning Presentations with Flipboard
Jessica Rosenberg / March 2, 2017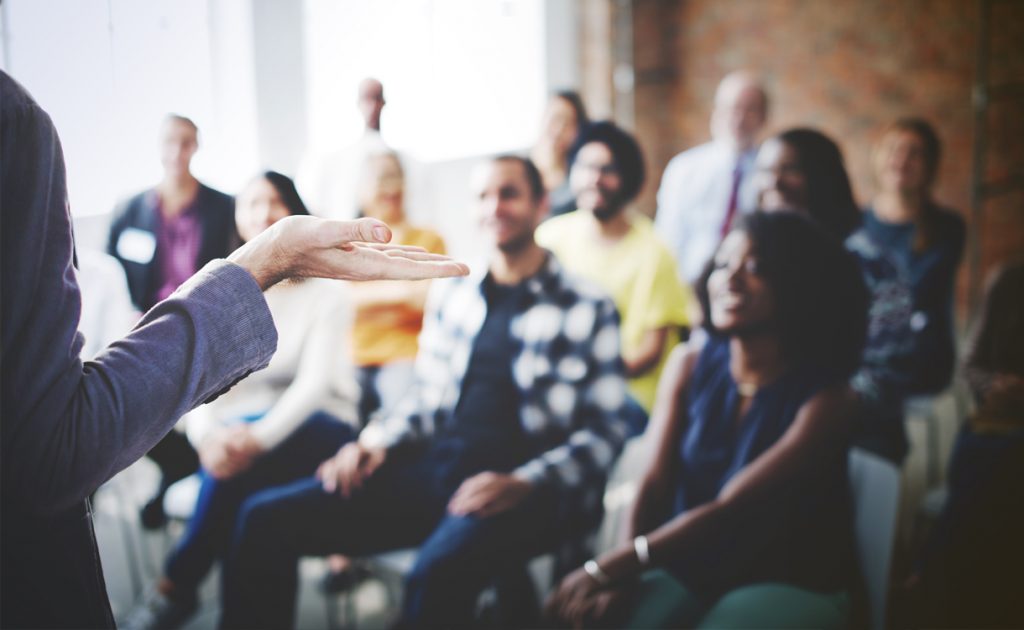 Many of us spend our days typing behind a screen where no one can make eye contact with us. But every so often, we're called to step away from the computer and stand in front of people to speak at an event or deliver a report to a client. While you might not have considered using Flipboard as a presentation platform (until now!), a Flipboard Magazine can actually be a powerful tool for communicating with an audience, be it virtual or in person. Here's how to make your presentation really stand out via Flipboard:
1. Spice It Up
Remember, a great presentation is one that is spoken, not read. Once you've determined the key information you'll be discussing in your talk, you can visually support your points by adding attractive imagery from your 500px account or your blog, quotes using the Compose Feature, videos from YouTube, links to reference materials, and even SoundCloud clips.
My presentation magazine, which I'll be presenting at a conference soon, opens with a splash page, leads into a little funny comic, then jumps right into the meat of the presentation before wrapping up with an entertaining GIF and some helpful resources which I intend to leave up on the screen while I take questions.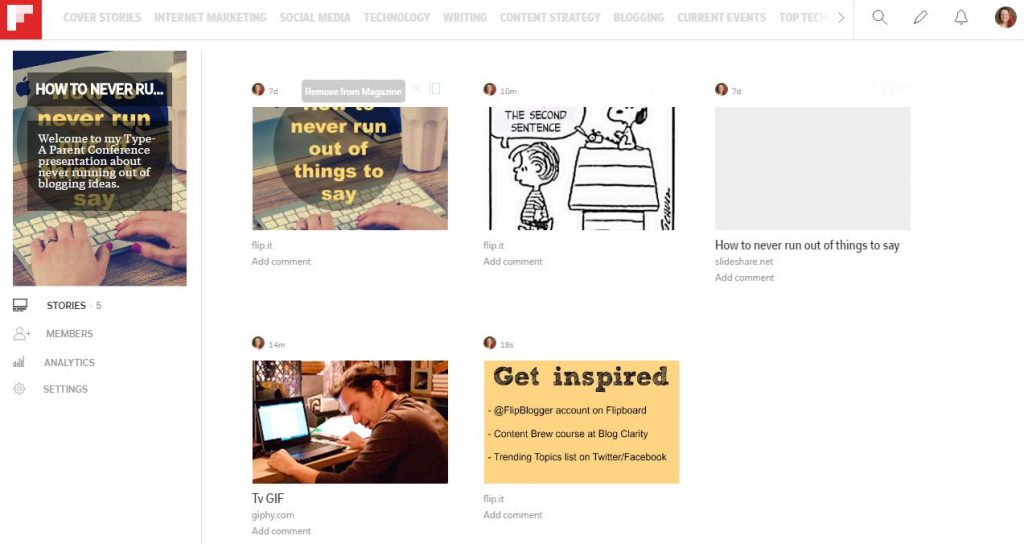 2. Create a Soundtrack for Your Talk
Want to really wow your audience? With SoundCloud you can add a soundtrack to your presentation. Place the SoundCloud file at the beginning of your magazine and hit play before you move on to your other "slides." The audio will keep playing as you flip.
You can also record yourself giving the presentation and upload the narrative to SoundCloud. Add it to your magazine to give future viewers the full experience of hearing you walk through the takeaways.
3. Add Entire Presentations With Just One Flip
Already have presentation slides created in PowerPoint or Keynote? Upload them to Slideshare, then simply use the Flip.it bookmarklet to add them to your Flipboard Magazine. When you click on the Slideshare item in your magazine, you'll be able to flip through the individual slides directly in Flipboard.
Add extra elements to your Flipboard Magazine either before your Slideshare presentation or after to jazz up your presentation and round out the information you're sharing with your audience.

4. Keep Your Presentation Private as Long as You Need or Want
Keep your Flipboard Magazine private so that you can add to your presentation and organize it to your satisfaction before releasing it to the public. You can choose to keep it private until after you share it with your audience and only set it to public after you speak, so that people can refer to it when needed.
If you're working on a joint presentation, you can invite collaborators to work on your presentation magazine even if it remains private.
5. Turn Your Presentation Magazine Into a Long-Lasting Resource
Once you've completed your presentation, make it public and share it with your audience. You can augment your magazine to make it even more useful for readers by adding further resources, relevant articles, or even adding a few supplemental magazines that might be pertinent to the topic.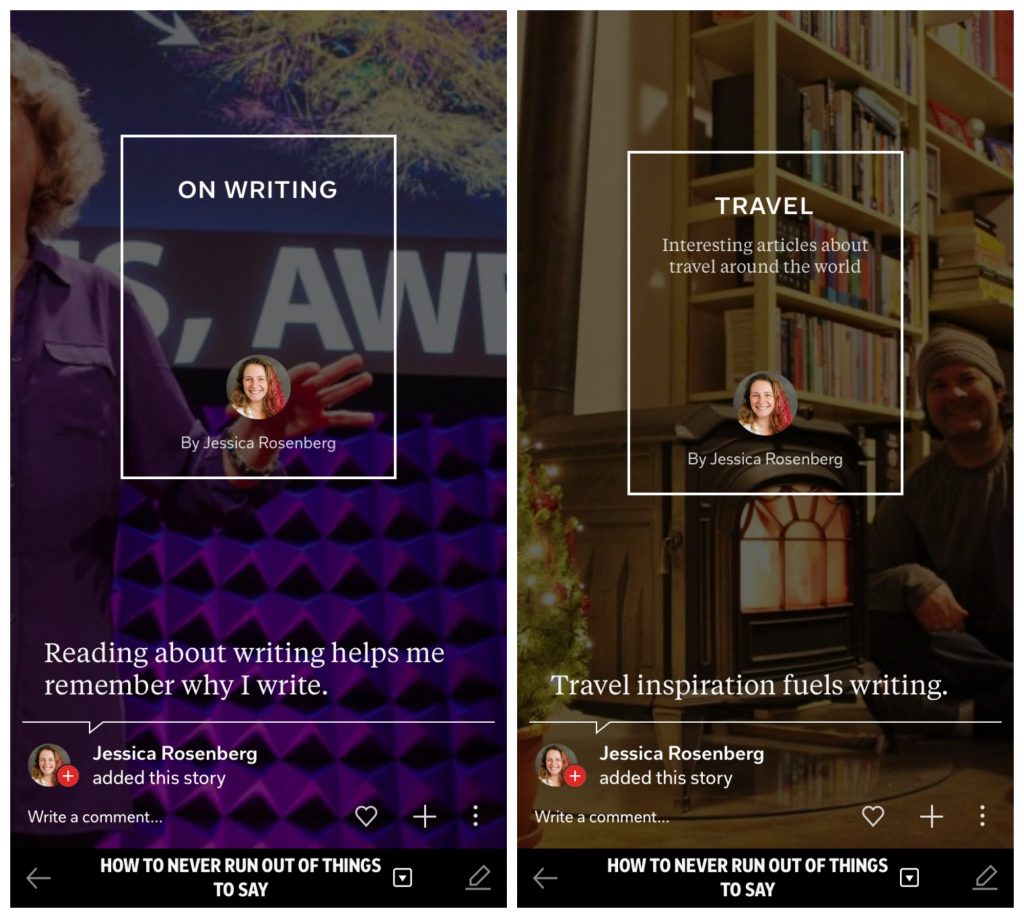 After your presentation has concluded, you might even want to add any resulting tweets or comments that people shared as well as photos taken while you were speaking. If attendees asked insightful questions, use the Compose feature to share them along with any answer you might have given.
The end result will be a robust magazine that will live on long after your moment in the spotlight is over.
Do you have any tips for using Flipboard for presentations? Share them with us on Twitter with the #FlipBlogger hashtag.
~Kikarose is reading Facts To Know by @davalarcon