<![CDATA[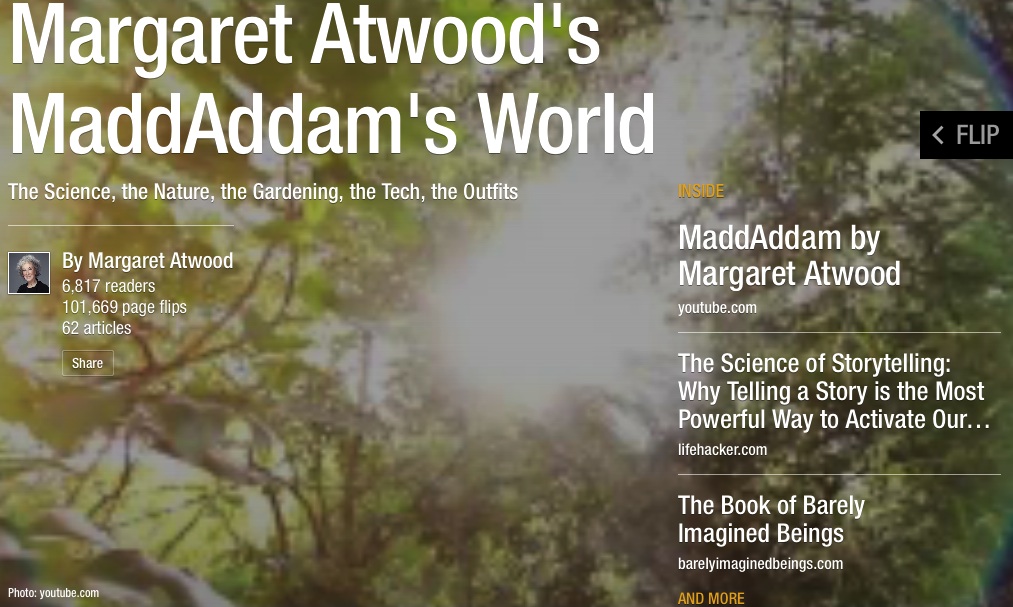 Random House, the world's largest general-interest book publisher, has a good idea for authors: Use a Flipboard magazine to keep your readers engaged:
Would your readers like to immerse themselves in the world of your book? Now you can help them do just that, using the online magazine platform Flipboard. Flipboard is a news and social media aggregation platform with eighty-five million users that allows people to easily create magazines from content that is already on the web. By creating a magazine with news stories, images related to your content and characters, and a smattering of new material, you can continue to engage and entertain readers after they have finished your book. Examples of Flipboard magazines related to books include MaddAddam's World, curated by Margaret Atwood (based on her new novel, MaddAddam), and The World of Ice and Fire, the George R.R. Martin magazine, curated by Westeros.org.
Of course, what's true for authors is also true for anyone with a compelling brand or a strong idea: Flipboard magazines make it easy to create a beautiful, page-turning experience for your fans and followers. Random House also provides helpful step-by-step directions on how to establish a Flipboard account and create a magazine, so if you're wondering how to get started, definitely
read the whole thing
.