Publisher Spotlight: Behind the Scenes with Golf Digest
Gabriella Schwarz / July 26, 2016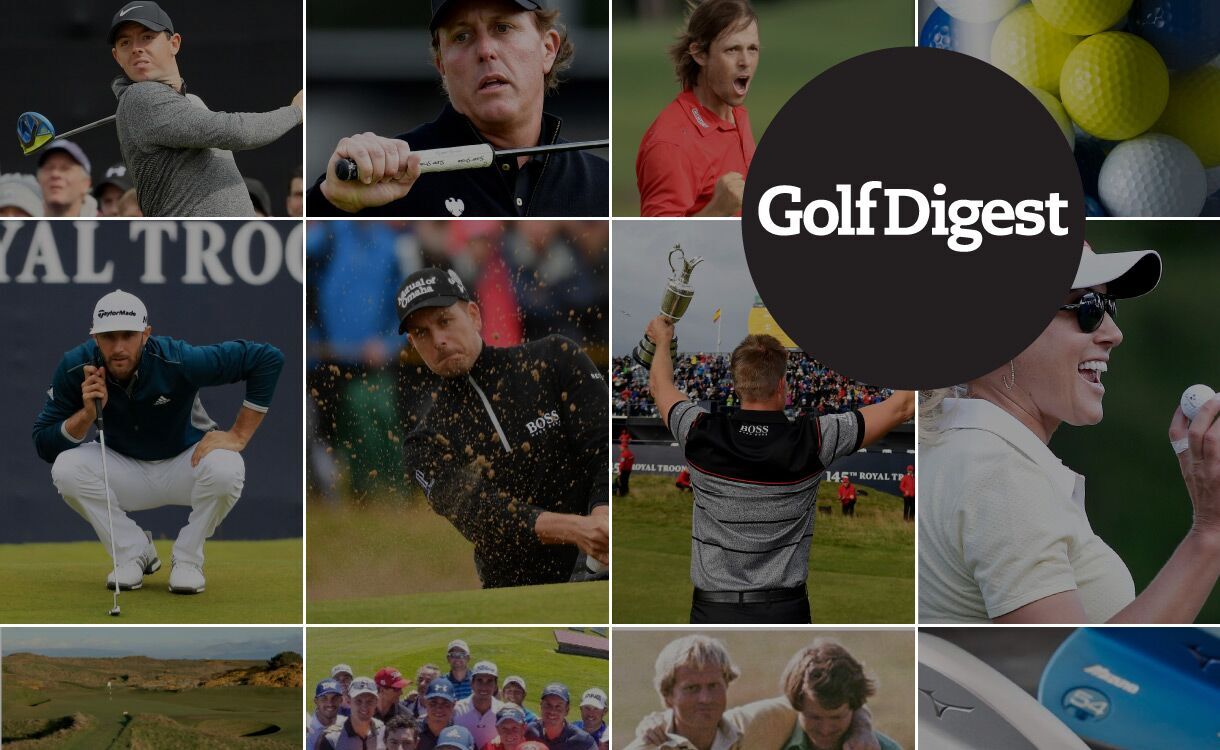 # of Flipboard Magazines: 3
# of Flipboard followers: 114.1k
Interviewee: Sam Weinman, Golf Digest Digital Editor
For golf fans and readers of Golf Digest, the spring and summer months are the most important of the year. The Masters, U.S. Open, Open Championship (usually called the "British Open") and PGA Championship take place between April and August. After an epic duel between Henrik Stenson and Phil Mickelson at the British Open, all eyes are on the PGA Championship, where the game's "Big 3"—Jordan Spieth, Rory McIlroy and Jason Day—are competing this week.
Golf Digest is teeing up coverage of the players and tour, in addition to the tips and tutorials for which they're known. We spoke to the magazine's digital editor, Sam Weinman, about how their coverage has changed to adapt to current reading habits and some of his favorite stories from the past month.
What role do you hope Golf Digest plays in your readers lives? Has that changed overtime?
We've always thought of Golf Digest as an essential companion for anyone who loves golf. Traditionally, that's meant advice on how to play better but also reflections on whatever the predominant conversations are in the game. Where it's changed most, of course, is our presence in various mediums—we're not just a monthly magazine, but a website and a video channel and an active voice on all the major social channels. And with those mediums comes a different voice. We're a bit edgier and a bit more interested in the culture at large and how it pertains to golf.
How has the structure of your stories changed to adapt to current reading habits?
It would be simplistic to say stories are just shorter. I think the biggest difference is that stories are weighed more than ever on their potential impact. It used to be that you could assume a story would be read just because it was in Golf Digest or, later, because it was on the homepage of GolfDigest.com. Now the story needs to work harder to get your attention, whether it's the headline, a compelling opening paragraph or even the image. Everything requires a greater sense of urgency, otherwise it's bound to get lost.
What types of content is most popular with your readers and does that change across platforms?
Golf Digest's bread and butter was always instructions on how to play better golf, and that's still a vital part of our identity. But online is different. For instance, the Golf Digest Hot List, which is our annual rating of the best equipment on the market, is a huge performer online, not just when it comes out in February but throughout the year. Also our blog, The Loop, has probably been our biggest testament to what readers like online. It's a steady stream of news items, some more serious than others, about topics in and around the game, that has really become the lifeblood of our daily content.
How does Flipboard fit into your digital strategy?
I think Flipboard is a perfect example of how our strategy has evolved in that we want to go where the audience is. If it means on our website, great. But it can also mean via Facebook or on a podcast. Flipboard is another important avenue because it's its own ecosystem where we stand to attract new readers that might not otherwise be familiar with our content. Plus, it has the added benefit of making our stuff look really slick.
What are some future projects you're especially excited about that we should watch for?
We're really happy with our site's tone and our ability to adapt to the social nature of the Web by creating content that's quick-hitting and shareable. But I think we all agree here that we want to flex our storytelling muscles more. In the coming months you'll likely see us do some more "longform" stories that combine Golf Digest's tradition of in-depth journalism with some of the cool capabilities of the Web.
What are three of your favorite stories from the past month?
It's like picking between my kids, but since we're coming off the British Open, I'll go with three that showed the variety of our coverage. I thought Alex Myers did a really fun job with his story about trekking all the way out to Royal Troon's most famous hole.
It's a LONG Walk to the Open Championship's Shortest Hole
A frequent Golf Digest contributor Shane Ryan provided a really thoughtful defense of the golfer Rory McIlroy, who made some controversial comments before the tournament.
Rory McIlroy Is Right: It's Not His Job To "Grow The Game"
And lastly there's our Jaime Diaz, probably the most respected golf writer in the world, with his insightful look at Phil Mickelson nearly winning the Open at age 46.
Phil Mickelson didn't let age creep up on him Sunday at the British Open
Follow Golf Digest on Flipboard for coverage of the PGA Championships for all your tips, news and tutorials from the green.
~GabyS is reading the PGA Tour topic