Publisher Spotlight: Oyster.com
Inside Flipboard / September 21, 2016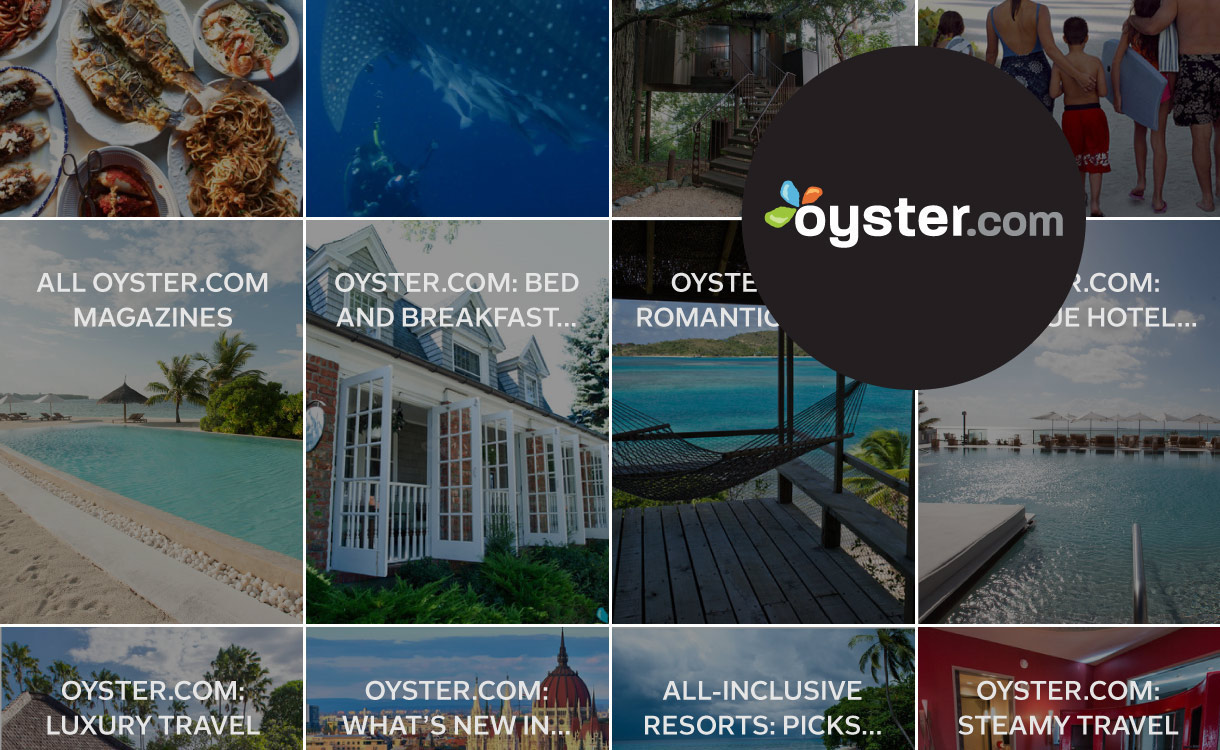 # of Flipboard Magazines: 23
# of articles flipped: 1787
Top Flipboard Magazines: Bed & Breakfast, Fresh Stories: Oyster.com and All-Inclusive
Interviewee: Kelsey Blodget, Senior Executive Editor, Oyster.com
What separates Oyster.com from other travel sites?
Oyster.com goes in person to every hotel to take our own photography and publish expert hotel reviews. So far, we've visited about 30,000 hotels in countries all over the globe. There's no website in the world that has as many professional, objective hotel reviews and photos as we do. We show you exactly what you are going to get before you arrive, so that there are no ugly surprises on your vacation.
Has the site impacted the way hotels advertise?
I like to think so. We've definitely had scenarios where hotels removed misleading marketing photos from their site after we called them out.
In your Stories section, readers can find vacation inspiration. What makes a destination worth writing about?
Well, we're always actively covering the globe and discovering new places; we love to highlight the destinations we're exploring. We also try to stay ahead of the trend and give our readers the scoop on hot spots before anyone else. When travel restrictions to Cuba started loosening we traveled to Havana and Varadero and covered dozens of hotels—which bureaucratically was no easy feat as we had to get permission to bring a lot of professional camera equipment into the country. It was one of the most eye-opening travel experiences I've ever had.
What will be the biggest stories or trends in travel for 2017?
I think Cuba is definitely a destination we'll continue to keep a close eye on, especially with the first commercial flights from the U.S. taking off recently. Also the spread of Zika virus and the many terrorist attacks around the world this year have all taken a toll on travel, so we'll have to see if any destinations are suffering as a result of that and how that might continue to change the landscape. This year we saw surges in travel to Dublin, Barcelona and Amsterdam, perhaps partly because travelers are viewing those as some of the safer European destinations. And then I'm sure there will be trends that are just impossible to predict right now. A year ago I couldn't have told you about how people would be using Pokémon Go on their trips.    
Has Flipboard helped Oyster in terms of traffic and visibility? Which magazines or articles would you recommend to a first time reader?
Absolutely! We are thrilled to get exposed to Flipboard's audience and we're huge fans of the platform. I would recommend following our Fresh Stories board for sure so that you don't miss any of our newest content! And if you're a beach bum, our beach magazine is a great one. Also those watching their pennies should definitely subscribe to our budget travel board. If you are looking to splurge or just daydream, the stories on our luxury board are pretty drool-worthy.
You must travel a lot. What's on your vacation bucket list?
So much…looking at dreamy places on Oyster all day long means my list is always growing. I'm going to Spain this month and I'm super psyched for that, and I'm also dying to go to Morocco. Over the last few years I've done a ton of tropical destinations (Costa Rica, Cuba, Thailand, Hawaii), so I'm really looking forward to changing it up and logging some more miles in Europe. I'd also love to go to the Galapagos for all the incredible wildlife—we just sent a writer/photographer there and her pictures were making me so jealous!
~CarolynG is reading Active Travel Ideas