Put a Heart on It and Hang With These Cool Airbnb Experience Hosts
Mia Quagliarello / February 15, 2017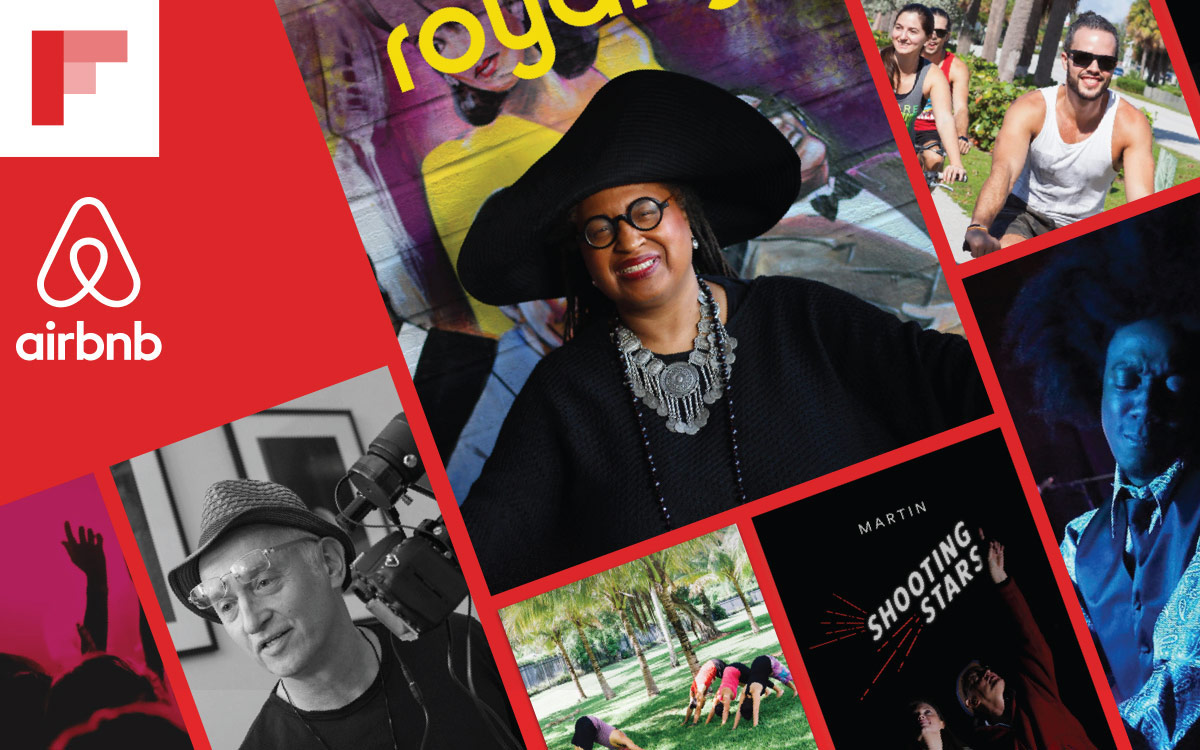 We know you don't need more convincing to enter Flipboard and Airbnb's contest to win an all-expenses paid trip with a one-of-a-kind experience at its center, but just in case you want to see the kinds of rad people you'll meet, we got to know a few Experience Hosts ourselves. Each one has a passion that they want to share with you.
Love astronomy and photography? Martin Cohen's your guy
Since the age of 13, the L.A.-based Cohen has been awed by the stars and planets. Now cameras and special software allow him to capture the night skies in majestic and miraculous beauty (though it takes him two days to create one of his amazing shots). Here, Cohen lets us know his favorite thing to shoot in the skies and whether an iPhone can cut it for aspiring astrophotographers. Martin is hosting the "Shooting Stars" experience in L.A. Heart it in this magazine to be entered to win.
Fitness fan? Get buff with Julian Arana
Trainer Julian Arana won't accept excuses for getting flabby. "When it comes to making time for fitness, I would advise for people to reevaluate their priorities. Start by making an honest analysis of your daily routine, then cutting out anything that doesn't contribute to your ultimate goal. If you find that you're spending a cumulative 45 minutes per day on social media or watching TV, that's more than enough time to add a daily exercise session to your routine." (Doh! Does Flipboard count?) Julian's the host of Airbnb's "Born to Move" experience in Miami. Like it in this Flipboard Magazine to be entered to win a trip to work out with him.
Get soulful with "Detroitist" Marsha Music
Marsha Music has lived in the Motor City her whole life—over six decades, and she wouldn't have it any other way. "Detroit is a place of nations," she says. "People of the world moved here to work in the design and production of the automobile. Blacks migrated from the south, and the rhythmic sounds of African—via southern—cultures added a bassline and musicality that converged with other sounds of the world. The social movements of the midcentury combined with an unprecedented international dissemination of Detroit's sounds. Generations later a new electronic genre emerged from the sounds that preceded it: techno, the dance music of the world." Heart the "Detroit Music Royalty" experience here to be treated to an engaging host who loves Detroit, the city's history and music. Even if you don't win, Marsha made a playlist of the Detroit-born tracks she thinks every Flipboard reader should know.
Other Airbnb Experience Hosts we met but whose experiences are not part of this promotion:
Alexandre Haulet's Paris Experience takes visitors into the home of a local sculptor and shows how Paris—or any city—can inspire artists. He also teaches visitors how to sell their artwork locally and will teach them how to sculpt from clay.
Fanny Boucher's Paris Experience shows how diverse food can be in the City of Lights. She describes a sweet and savory cream puff tasting (yum!), followed by a "surprising" gastronomical experience and then a pastry class with a five-star pastry chef. 
Sarah Dandashy is an award-winning concierge based in Los Angeles (she was once named the world's best young concierge) so naturally she knows what it takes to be the perfect liaison between a guest and a city.
Remember: Airbnb has created magazines on Flipboard highlighting the experiences you can have in Detroit, Miami, San Francisco and Los Angeles. All you have to do to be entered for the grand prize drawing is to open Flipboard, search for the "Airbnb" profile and Heart (❤️) your favorite experiences featured here. It's that simple. Head over to our contest site for the complete rules and good luck!
Come back daily for more prizes
Every day through March 10, we're giving away additional prizes. Simply come back daily and Heart any story on Flipboard for a chance to win. Check out the daily prizes.

GET STARTED NOW

~Mia is reading Anxiety