Red Couch Photo Winners Day Four
Inside Flipboard / March 16, 2011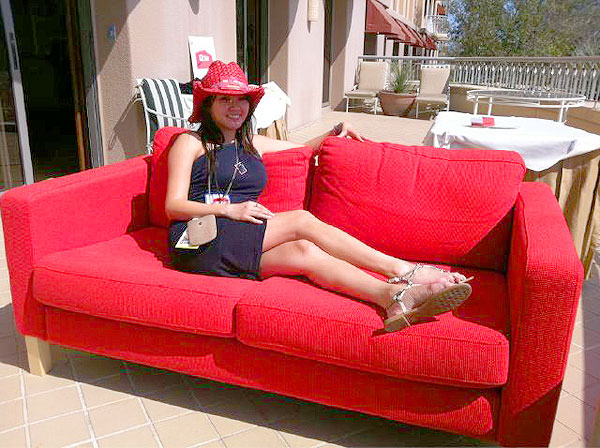 Apologies for the delay in announcing the Red Couch Photo Contest winners. The last day of SXSW was a bit crazy and we wanted to give people time to post their photos. So, without further ado…
Red hat, Red Couch, and a sunny day on the patio at the Four Seasons makes for a great photo. Today's winner, @tinahui will receive a limited edition Flipboard skateboard deck. Looks like you had a very comfortable break from the show on the Red Couch, Tina.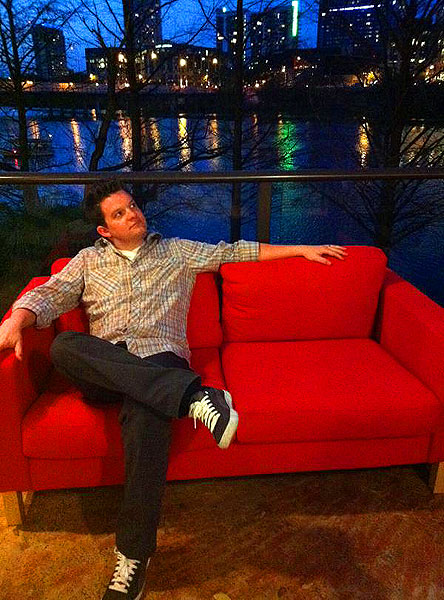 "Hmm… what do I want to do tonight at SXSW," he seems to be pondering, with the Ausin city lights behind him. Today's runner up is @alkrueger for this shot taken over at the Hyatt just after sunset. We will be sending him a limited edition Flipboard red MoviePeg. He could also be thinking, "why was Simon LeBon from Duran Duran sitting here before me?" That's the magic of SXSW, folks.
Speaking of which, here's a great shot from our interview with Duran Duran. We will be posting the video of the interview and more on Friday, so stay tuned.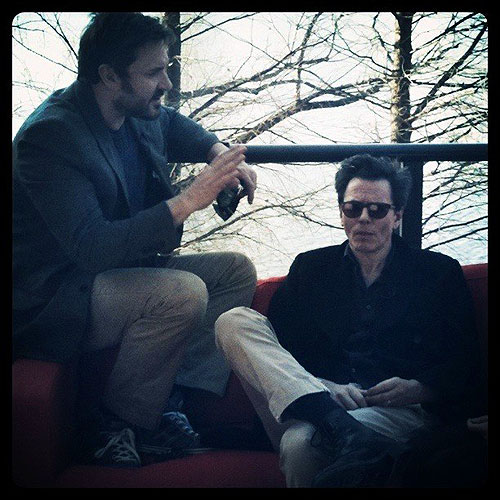 And here are some more great photos from the day…