Ride Along With Surfers, Divers, and Astronauts
Inside Flipboard / July 12, 2011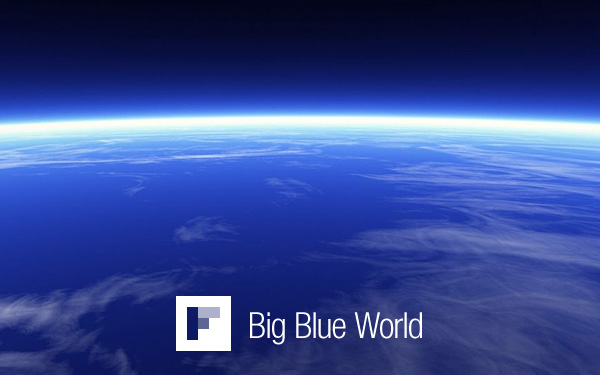 The launch of Surfer Magazine today inspired us to curate sections that, in one way or another, honor this blue marble we're spinning on. These feeds explore the depths of the ocean, the life teeming above, and even the reaches of space, where the Space Shuttle Atlantis will soon embark upon its final mission.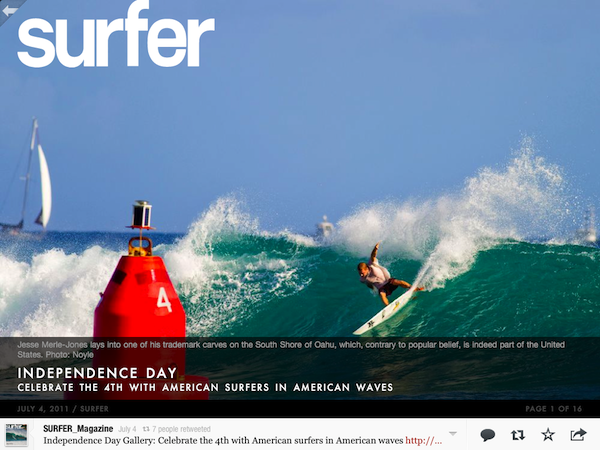 Surfer Magazine – Tap to Add Section
Surfer Magazine thrives at the intersection of land and sea, highlighting the people, culture, gear, and news surrounding the sport of surfing. On Flipboard, the magazine's already-stunning photography transforms into jaw-dropping photo galleries that demand to be shared. Surfer's 2011 editorial calendar calls for specials devoted to Hawaii, the best surf photography of the year, and holiday gift guides.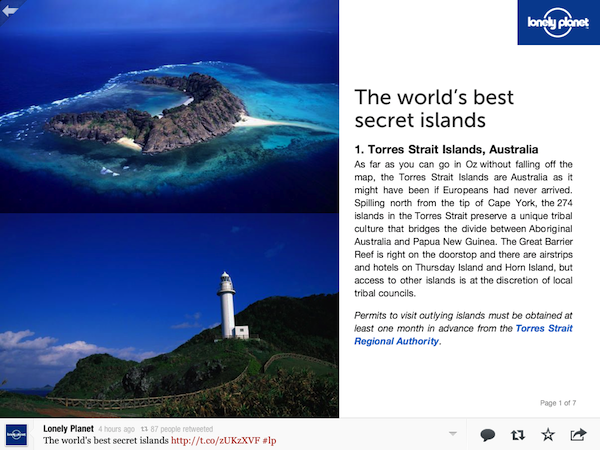 Lonely Planet – Tap to Add Section
Recent posts include "Top 10 legendary drives in America," "Riding the rails in India" and rules on airplane etiquette, so no matter your preferred mode of travel — or ultimate destination — Lonely Planet's got it covered. Load it up on your Flipboard for expert travel advice, tips, and compelling photography.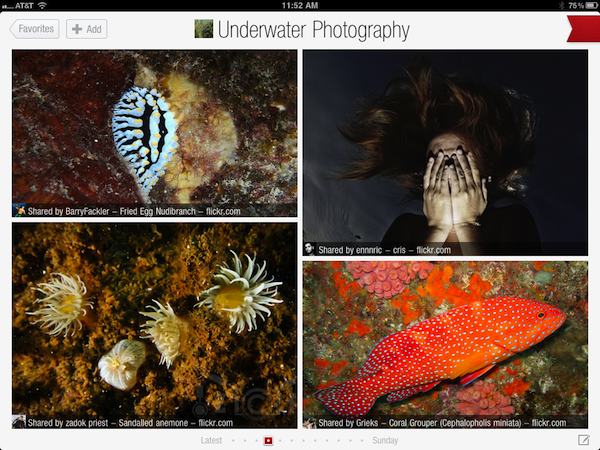 Underwater Photography Flickr Pool – Tap to Add Section
Over 2,000 photographers from around the world contributed these gorgeous images from beneath the sea. You won't believe the colors and otherworldly creatures.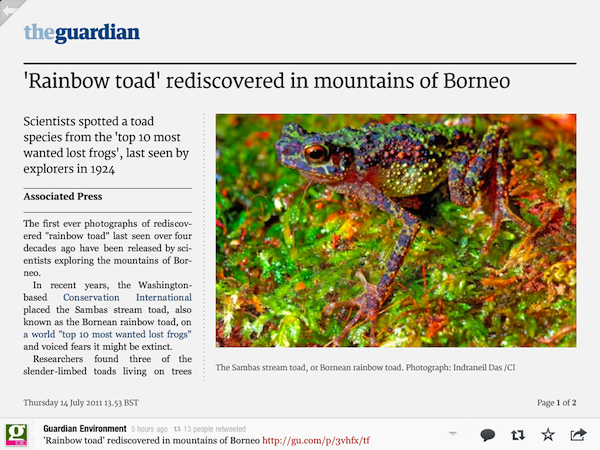 Guardian Environment – Tap to Add Section
The Guardian's Environment section covers critical topics like climate change, environmental policy, and conservation. It also celebrates the sheer beauty of our planet; photo galleries offer lush views of plant and animal life. Some of these galleries come from readers, such as this one devoted to hay meadows.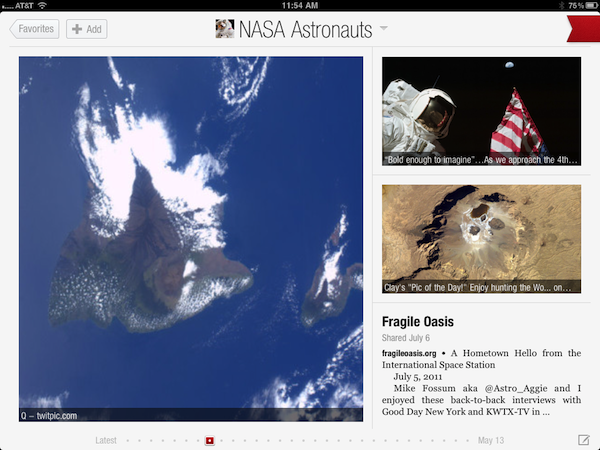 NASA Astronauts – Tap to Add Section
Add this section for personal tweets from the NASA astronauts on Twitter, many of whom are chronicling their daily activities, sharing cool aerial shots, and chatting about the Atlantis' final mission.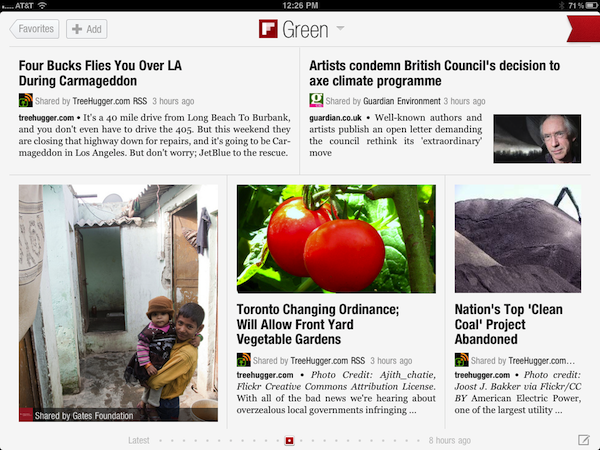 Green – Tap to Add Section
Get tweets from Inhabitat, Treehugger, Climate Progress, OnEarth Magazine, Guardian Environment, Gates Foundation and others in one magazine for people who care about the planet.
Enjoy,
~MiaQ
featured@flipboard.com
facebook.com/flipboard
@flipboard_mia