Score! ESPN Touches Down on Flipboard
Inside Flipboard / December 17, 2011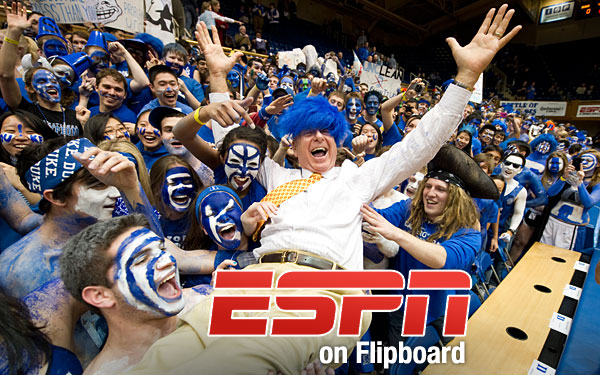 When it comes to sports journalism, the name of the game is spelled E-S-P-N. Over the course of 30 years, ESPN has become the go-to place for all sports, from American football to the other, even more popular kind. With its own cable television franchise, a print magazine, a radio network, a comprehensive online site, and a full-time staff of writers and columnists, ESPN has an unparalleled ability to cover sports from all the angles.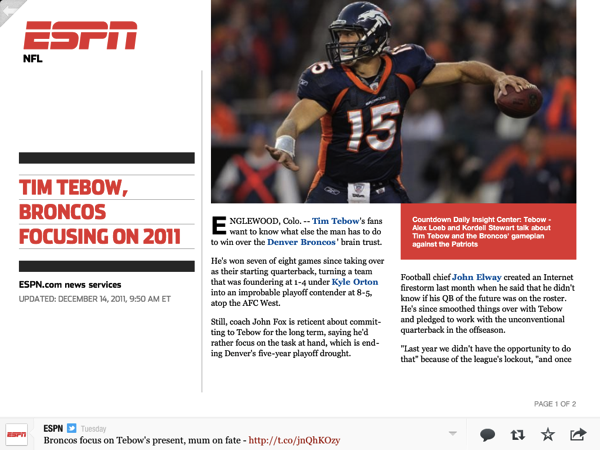 No surprise, then, that we're thrilled to welcome ESPN to Flipboard. We've created a gorgeous new ESPN section that offers beautiful layouts, eye-popping photographs, and (most importantly) timely coverage of the most essential sports news. At the same time, we're also excited to bring you Grantland, the new ESPN offshoot that specializes in longer-form, literary sports journalism.
Browse ESPN on Flipboard by tapping on the badge below. If you like what you see, tap the "+" within the section to add it to your Flipboard.
~ToddL
featured@flipboard.com
facebook.com/flipboard
@flipboard