See Sochi 2014 from a Different Perspective
Inside Flipboard / February 7, 2014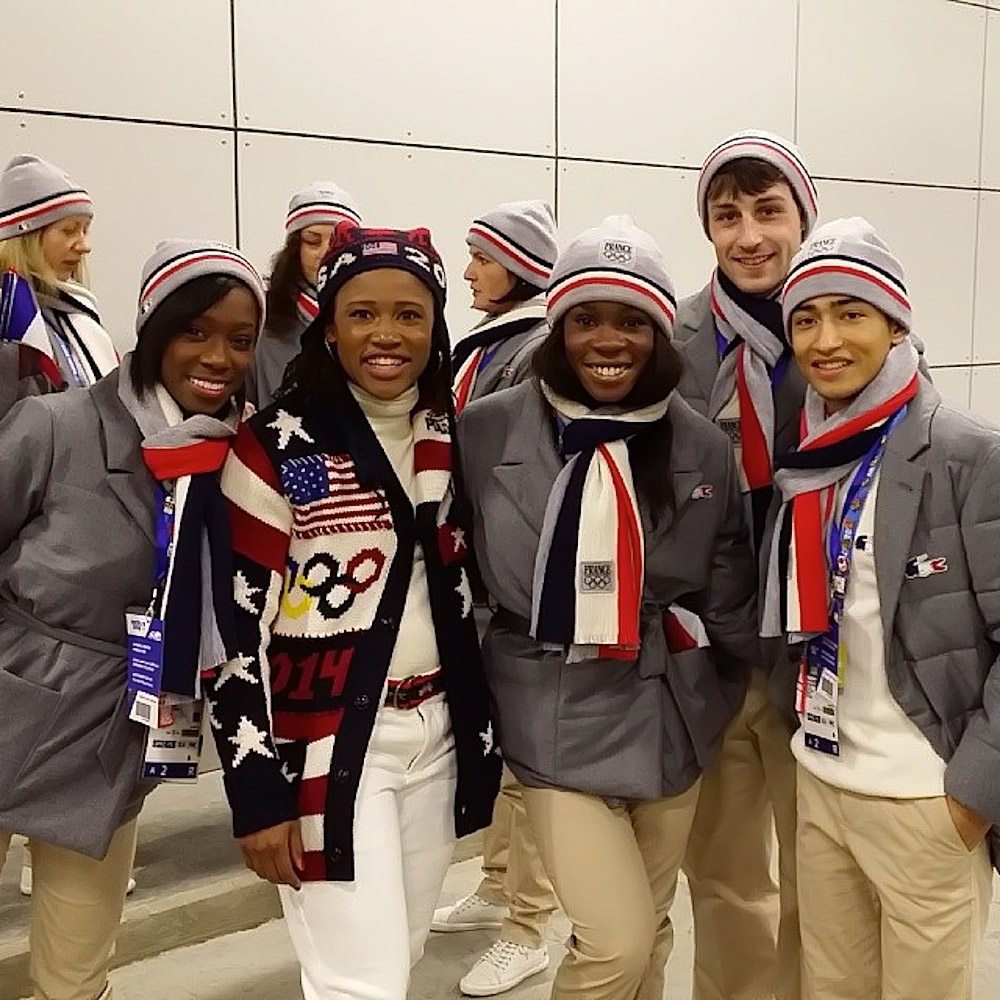 The 2014 Olympic Winter Games are underway in Sochi, and if you've got a television, you've got an excellent view of the competition. But there's lots more to see at Sochi, and these Flipboard magazines offer a perspective  you won't find on TV.
SochiGrams 2014 by the curators from Team Flipboard Club collects Instagram photos posted from the accounts of Olympic athletes. Want to know what it's like to experience Sochi as an Olympian? Start here: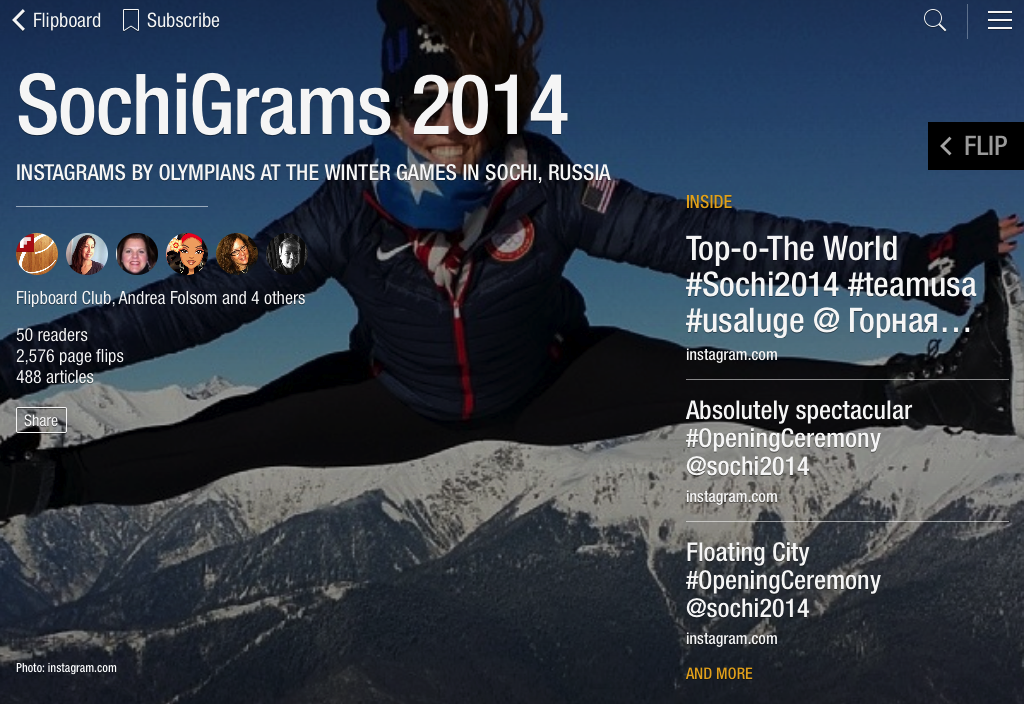 Sochi Selfies by Derek Evans captures the enthusiasm of Olympic fans and volunteers via the photos they take of themselves: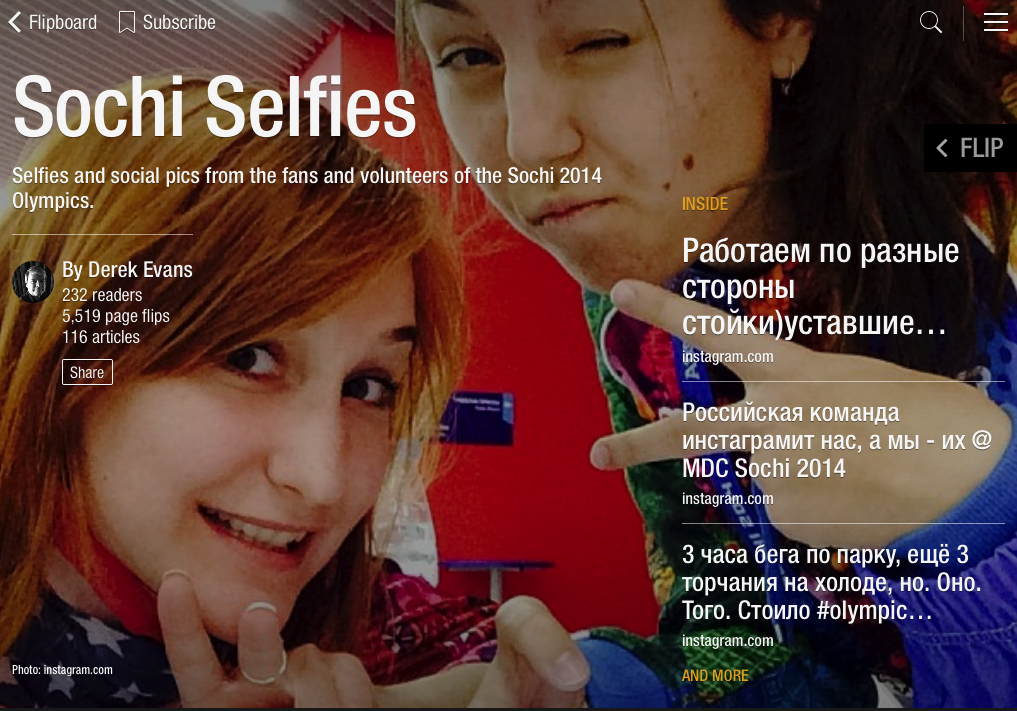 Inspired by the fictionalized film about Jamaica's bobsled team, Cool Runnings 2 by Terry Porter is dedicated to the real-life Jamaican bobsled team that's competing at Sochi in 2014: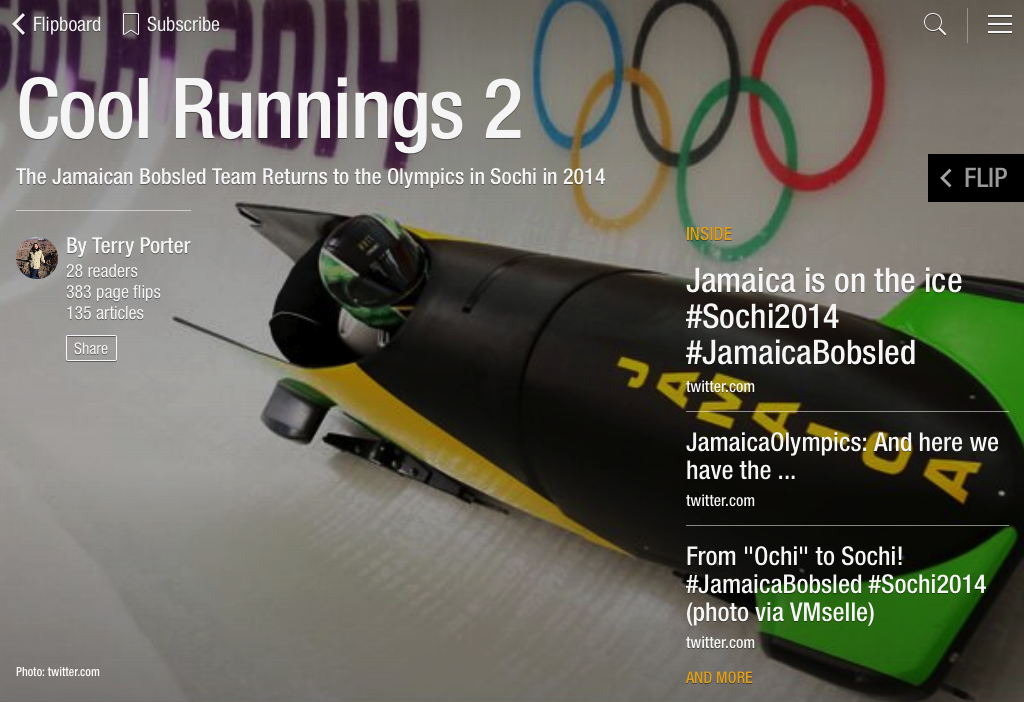 Finally, if you're looking for an expert guide to Olympics MagMakers, flip though Joerie Mortelmans's  Sochi Metamag, a magazine of magazines that showcases some of the best Sochi 2014 magazines: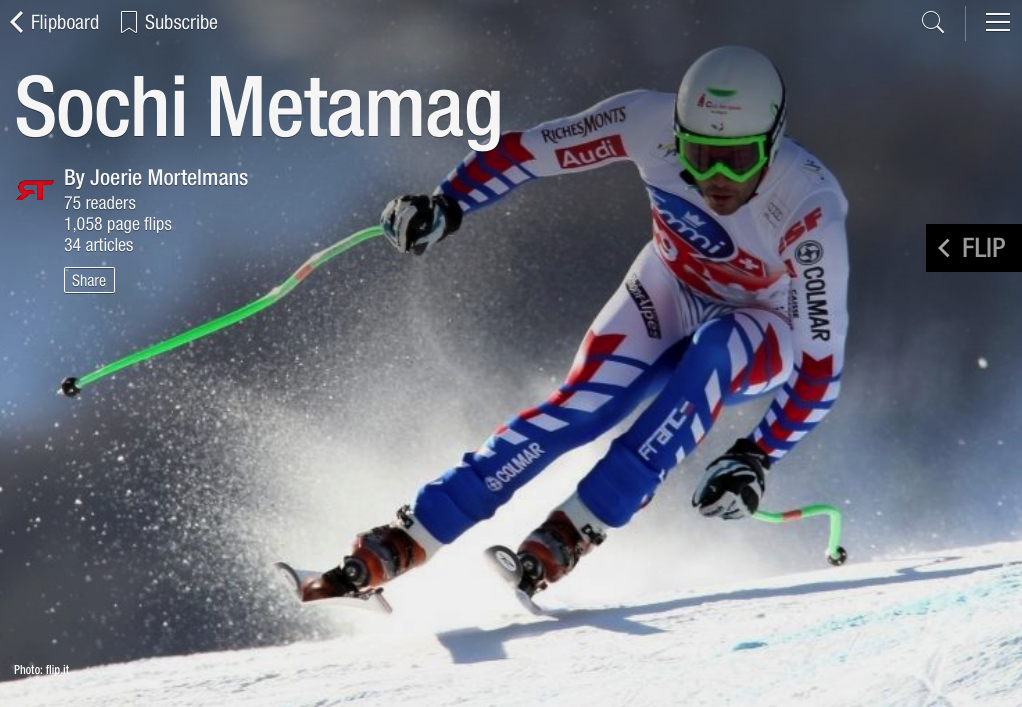 Enjoy the magazines, and enjoy the 2014 Olympics.
Photo: Top, Lauryn Williams from Team USA bobsled meets Team France, via @lauryncwilliams on Instagram in SochiGrams 2014