ShareThis: How to Inspire Your Readers to Share Your Posts
Jessica Rosenberg / September 7, 2017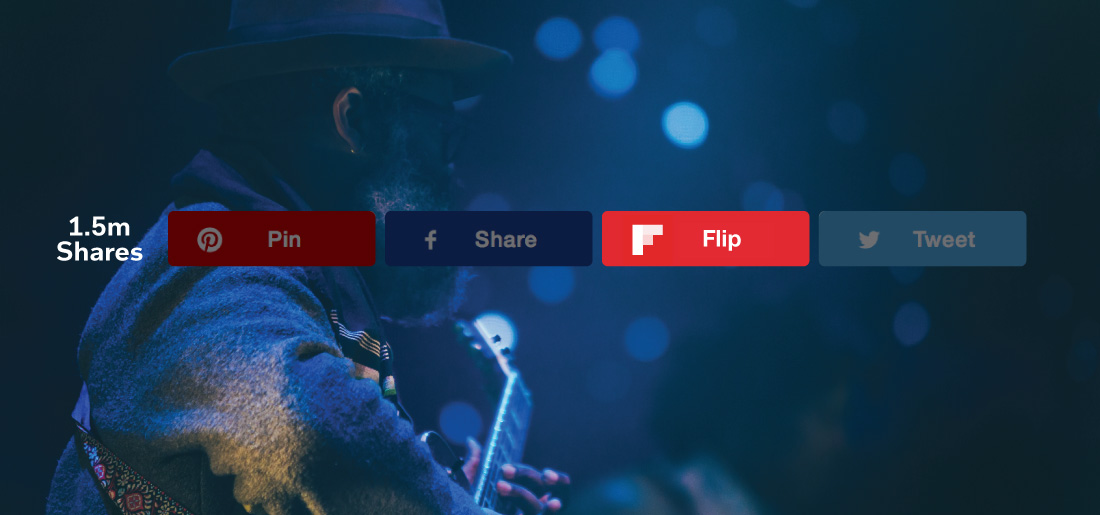 As a blogger, nothing beats the feeling of seeing your post shared by readers who were moved by what you wrote. But social shares have more significance than just making your heart do a little jig. They can engage more readers, influence your blog performance, and even impact your site's SEO rankings.
With ShareThis, creator of free share buttons and tools for your blog, it's easy to add a Flipboard button to your posts, making it a cinch for your readers to add your posts to Flipboard Magazines and share your work with their friends and followers. Let's take a look at why social share buttons should be an important part of your blog marketing toolkit.
1. The Power of Social Proof
When someone comes to your blog via a link they saw on someone's site or via a search, and they see that 134 people have shared your story on Facebook and 230 have added it to a Flipboard Magazine, human nature makes them significantly more likely to read through the whole post rather than clicking away after a quick glance. We often follow examples set by our peers, so if others have found the post worth their time, there's a good chance they'll read through the whole post, too, if only to try to discern why people found it worth sharing.
2. Free Marketing
The people most apt to promote your posts are your fans or regular readers. That said, if you rely on your those fans to find the URL to your posts, copy it and then share it, odds are high that even if your post is mindblowing, it'll get read (and maybe discussed over coffee the next day), but it won't get shared widely. When you make share buttons available on your site, you give the people who most want to help spread your posts the ability to share with just one click, greatly increasing the chances that your site will get sent to readers across multiple platforms.
3. Improves SEO
At first glance, it might not seem like share buttons would have any impact on your SEO, but actually, they do. The more your posts are shared across a wide range of social sites, the more authority they gain and, in turn, the more importance search engines give them. Think of it this way: Google and other search engines are designed to serve up results that seem important and relevant to the person conducting the search, so if peers are sharing a post far and wide, the posts will be considered valuable and attention worthy and will be served up higher in the rankings than other posts on the same topic.
Check out what ShareThis has to offer and 3 reasons they think you should include Flipboard in your social share options.
~kikarose is reading the Inspiration topic