Spotlight: A Flipboard Cartoon!
Inside Flipboard / September 29, 2010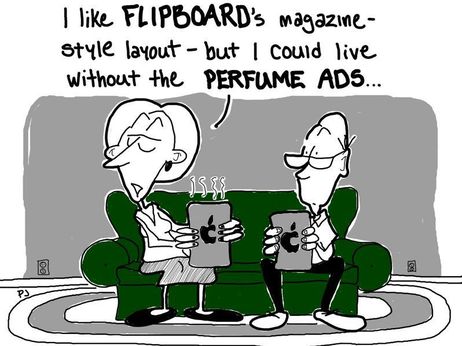 We are honored to be immortalized in the most important of all the editorial arts: the cartoon!
Thanks to cartoonist Phil Johnson and NPR All Tech Considered for permission to share this with you.  Remember, you can add NPR Shows to your Flipboard by selecting "Add a Section" then look in the category "News."
We are always looking to spotlight interesting things from around the Flipboard Community. If you have great Flipboard covers, cool screen shots, or an interesting story about how you use Flipboard, please share them with us.
You could be "Inside Flipboard."
Cheers,
~ JonV
community@flipboard.com
facebook.com/flipboard
@flipboardCM