Spotlight: Attorney & White Collar Wire Blogger Jack Sharman
Inside Flipboard / June 22, 2015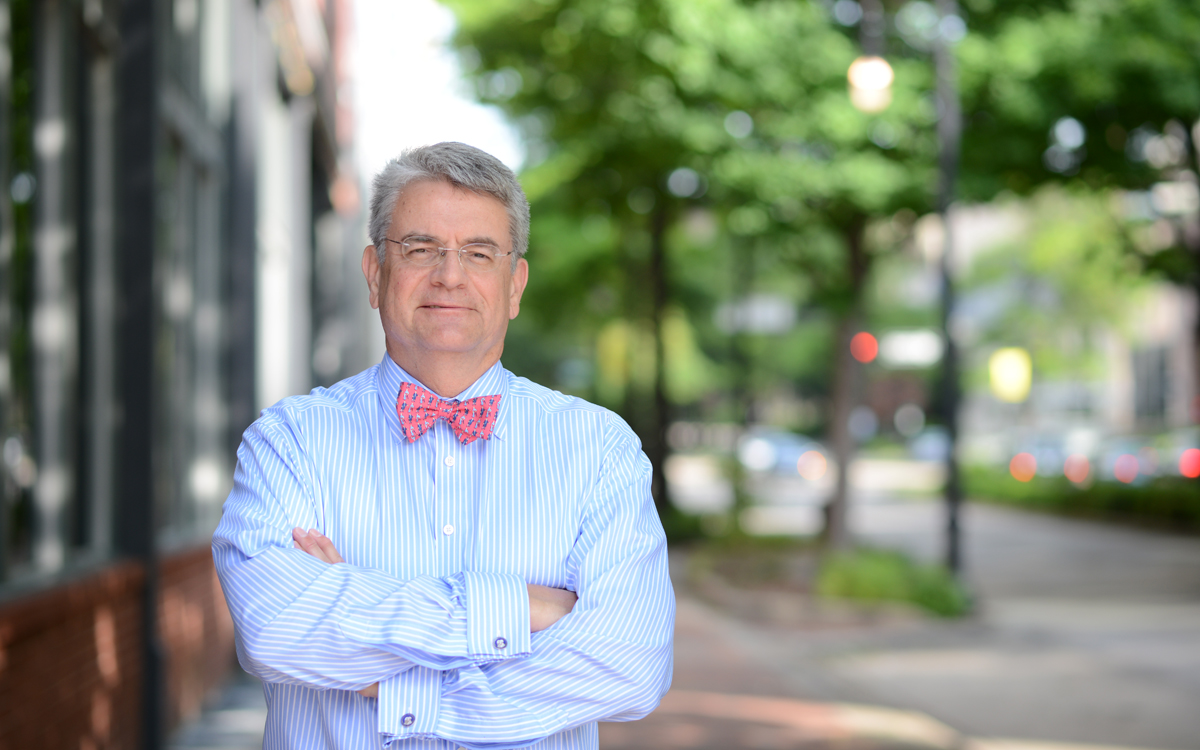 My name is Jack Sharman. I'm a lawyer who blogs at White Collar Wire about white-collar criminal defense, crime fiction, cocktails and theology.
My love of narrative led me to all of those topics. Juror, reader, drinker, sinner: everyone needs a good story.
I use Flipboard "inbound" as a newsfeed and "outbound" as an aggregator of articles, blog posts and news items. I have six magazines. They range from the professional (White Collar) to the curious: Noir, for example, is an offshoot of Crime Fiction.
The first article I flipped was an article in The New York Times about the SEC (the market regulator, not the real SEC).
My favorite topic on Flipboard is white-collar crime and government investigations, but I also spend time with film noir and literature, nice resorts and lacrosse.
The best article I've read all week was about the jury in the Etan Patz murder trial. I know little of the record in the case, but the jurors in their post-trial interview demonstrated remarkable respect for the process and for each other.
A magazine I found on Flipboard that's made my life better? I can't say that any magazine has made my life "better," but I reflect on the images in Abandoned But Not Forgotten (Gianni Mazzetti), a collection of photographs of abandoned houses, businesses, factories and other structures. It's like Ecclesiastes for social media.
My media diet consists of Twitter lists, Tumblr, ESPN and work-pertinent blogs such as 500 Pearl Street (Walt Pavlo), White Collar Watch (Professor Peter J. Henning) and White Collar Crime Prof Blog (Professors Ellen S. Podgor and Lucian E. Dervan, and defense lawyers Lawrence S. Goldman and Solomon L. Wisenberg).
Other hits: Rap Sheet (J. Kingston Pierce) (crime fiction), Mockingbird (culture and the theology of grace), Gastronomista (Emily Arden Wells) (cocktails), About Last Night (Terry Teachout and the arts) and After Deadline (Philip B. Corbett) (writing style, usage and grammar from the New York Times). The Daily Office Lectionary, an app that tracks the Anglican cycle of prayer, is a useful tool for early morning meditation and prayer, as is the ESV Bible app. Music comes from Soundhound.
A unique productivity tip of mine is to drink no coffee and review no email before reflecting on what is actually important, rather than what the world tells me is important. (I'm not sure how "unique" that tip is, but it works better than the alternative.)
~ShonaS is reading "New York of Yesterday"
GET FLIPBOARD ON:
iOS / ANDROID / WINDOWS / WEB
FOLLOW US ON:
FLIPBOARD / TWITTER / INSTAGRAM / FACEBOOK / GOOGLE+ / TUMBLR / YOUTUBE / SOUNDCLOUD / PINTEREST / MEDIUM