Spotlight: Blogalicious Co-Founder Stacey Ferguson
Jessica Rosenberg / November 2, 2016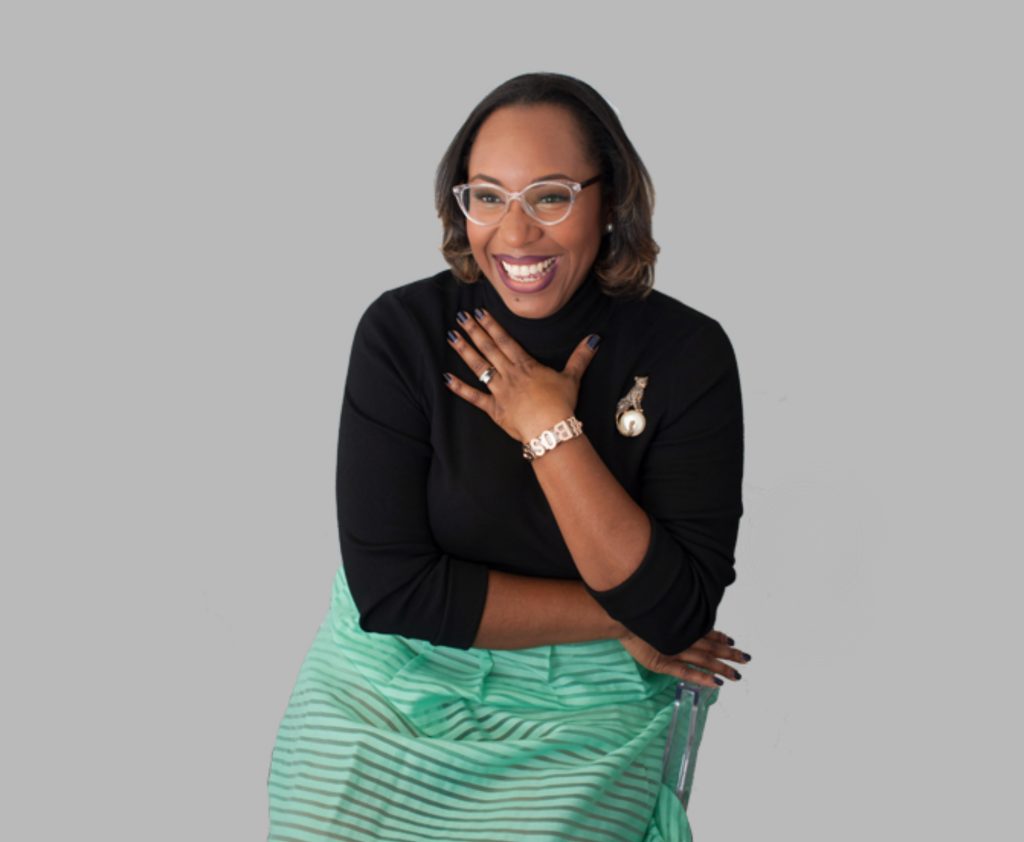 Since Flipboard will be attending Blogalicious '16 later this week, we thought it would be fun to interview Stacey Ferguson, co-founder of the renowned conference, known as the go-to destination and resource for influential multicultural women social media enthusiasts from all over the world. Take a look at what she had to say!
1. Why did you start Blogalicious?
My co-founders and I started Blogalicious in 2009 to create a supportive and inspiring community for multicultural women bloggers, when there weren't any visible spaces for this particular group.
2. What are you most passionate about about in the blogging space?
I'm most passionate about the connections! I love meeting people and learning about their dreams and gifts. The blogging space allows for everyone to have a voice and platform to share their stories with their tribes.
3. What was the most surprising thing that came of starting a huge network and conference like Blogalicious?
I'd have to say that the most surprising thing has been the extent to which Blogalicious has changed lives. I hear from influencers all the time that, because of a connection or lesson or opportunity that came their way via Blogalicious, they are that much closer to fulfilling a goal or vision for greatness.
4. What have you learned along the way?
I've learned so much!! Selfishly, I think I've learned the most about myself: what kind of leader I am, what kind of speaker I am, that I have the capacity to coach others, run multiple businesses, manage a team AND be a wife and mother. It's a lot, but it's all good.
5. What is the best way for people to get to know the Blogalicious community members?
Honestly? To attend the conference! There's nothing like spending 3 days in an atmosphere of celebration and sisterhood. If you can't attend in-person, then subscribing to our email list, joining the Facebook group community (Blogalicious Social Suite), and finding us at one of our local pop up events around the country.
6. What's your proudest accomplishment to date?
In general? My three fantastic children. They are 12, 10 and 8 and are the sunshines of my life.
7. What do you fill your down hours with?
Ha! Down hours you say? I love to cook and entertain; also the beach, reality TV and reading glossy magazines.
8. What do you most like to write about?
When I have time to write, I like to write about ways to celebrate the everyday and to live richly. It's why my personal blog is called: Life IS the Party.
9. What do you most like to read about?
Busted! When it comes to books, I most like to read chick-lit. Lighthearted stories with a touch of romance and humor. Online, I love business and entrepreneurship articles.
10. What's the Flipboard magazines you are most excited to create?
Recipes! Party and entertaining tips and ideas! Also, leadership inspiration.
11. If you were to collaborate on a magazine who would you most likely collaborate with? And why?
Great question. I think I would collaborate with a fellow #GirlBoss on a magazine about following your passion(s) and enjoying life.
12. What piece of wisdom about content creation and distribution would you like to share with the #FlipBlogger audience?
I actually wrote a piece about this! My most important tip is to do whatever you need to do to get the content online. Don't worry about it being perfect – that comes with practice.