<![CDATA[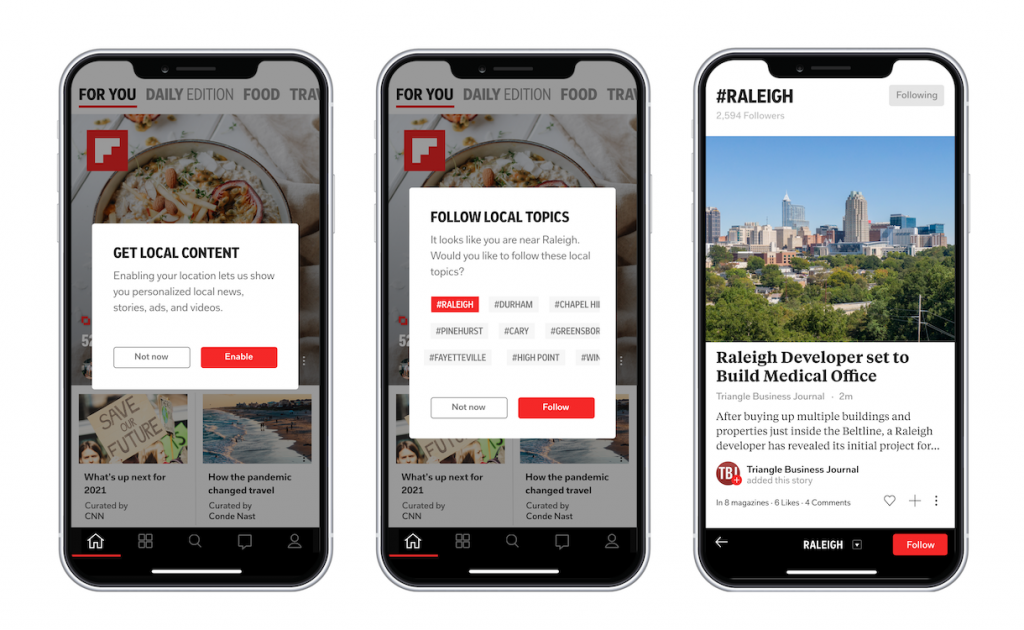 In these tumultuous times, staying connected to what's happening around us is more important than ever. Community newsrooms keep us in the know about the latest COVID-19 information, local elections, school openings, weather forecasts, sports triumphs, and all the other stories that matter in our daily lives. In our latest app update, we're making finding your local news easier than ever.

So how can you get local news on Android and iOS devices? To get started, make sure you update your Flipboard app.

Select one or more to follow and they will be added to your Flipboard Following tab in the app so you can jump to your local topic any time. Stories and videos from local publishers, blogs and TV stations will be visible in your For You feed so you can stay in the loop with your community as you flip through Flipboard. It's that easy.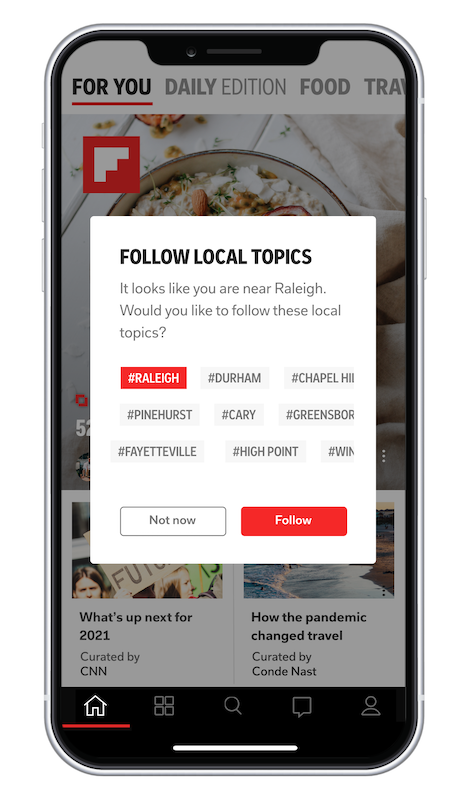 When you open the new release, you'll see a prompt to give Flipboard permission to use your location. Location access allows Flipboard to suggest local topics, including the nearest cities and towns.
Updating throughout the day, local topics are always relevant, so users can stay current with breaking news and community happenings in their area. Larger metro topics also feature subsections for video content and more specific interests, like Sports, Politics, Business, and Things To Do. We are continuing to bring even more local coverage into Flipboard. If your city isn't represented, please let us know by tweeting us @Flipboard.

The team at Flipboard is committed to bringing you the stories that matter to your day. This significant expansion in our local coverage is an important moment in that journey. For more, read my story about local journalism.
— Anna Liz Jensen, Lead Software Engineer on Core Applications, is watching The Baltimore Sun videos.