Student Ambassadors in Palo Alto Bring Flipboard to Their Schools
Mia Quagliarello / June 8, 2015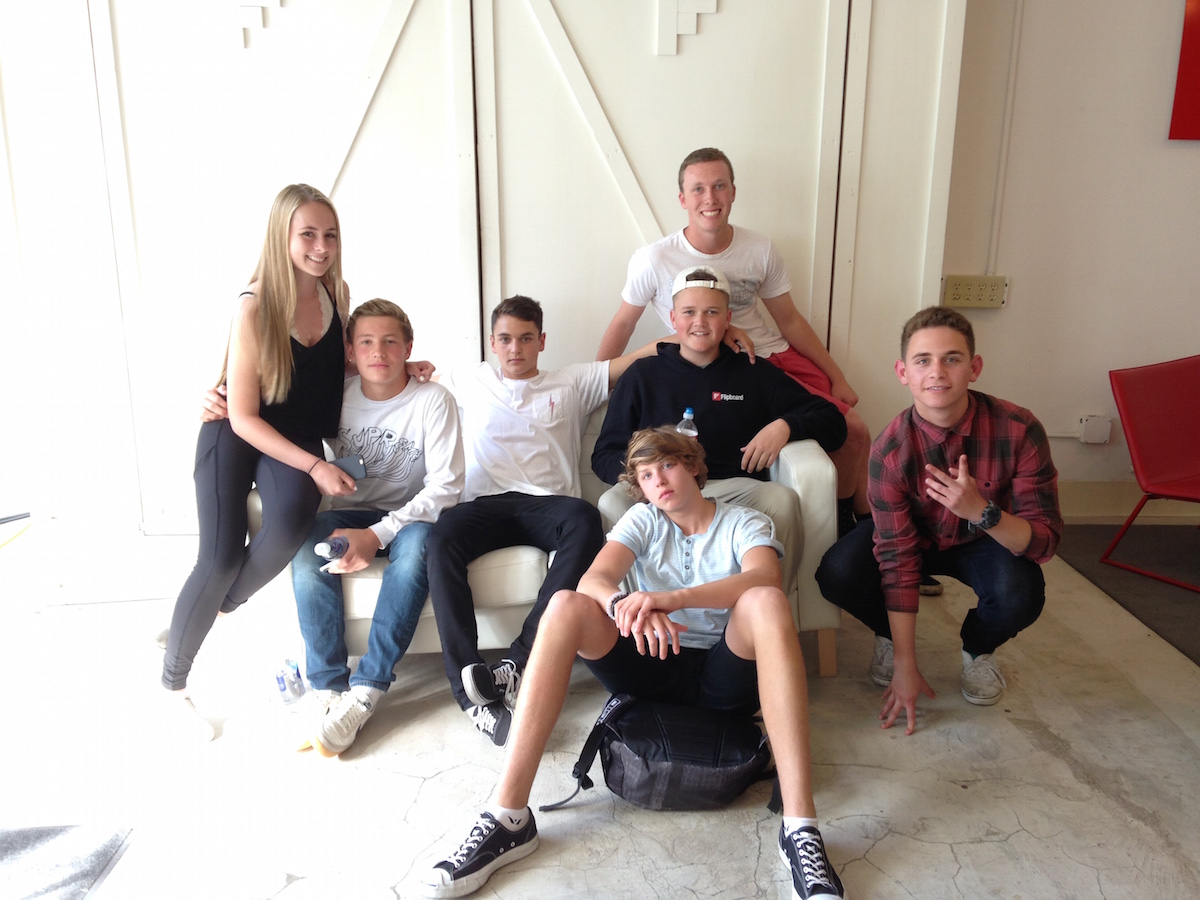 "It's all about the vibe and the hype"—Liam Shalon, one of Flipboard's first-ever student ambassadors, on how to run a successful street team program.
Along with schoolwork, extracurriculars and Kanye, there was another subject on a handful of Palo Alto teens' minds recently: Flipboard. A small team of students from the area recently wrapped up a trial street team program where they went into their schools to tell their friends and teachers about the power of Flipboard.
"Our goal was to get Flipboard out to a younger audience and show them that it's a cool platform. It isn't just news. It's super three dimensional," said Alec Vort, one of the program's three leads who, along with Shalon and Jonathan Gottlieb, recruited seven more pals to get their peers trying—and evangelizing—Flipboard. They chose influential classmates who were passionate about topics like style, tech, travel and music, and/or who they knew would come through for the team.
The students were free to structure the program as they wished and quickly learned how to work well together. They started with an informal survey of how many of their friends had heard of, and how many had used, Flipboard. The sample size was small, but it gave the ambassadors an idea of what they were dealing with and a baseline to measure the impact of their work.
Then they positioned Flipboard in terms that would excite their peers—"the hype" part of the program—focusing mainly on the social aspect, like the ability to hook up Flipboard to social networks like Twitter, Instagram and SoundCloud, as well as the curation features.
"We're trying to show people this isn't just about news," said Shalon. "It's really about a way to express yourself and create your own brand."
On Flipboard, "expressing yourself" comes in as many forms as people, and the ambassadors saw this firsthand. They made magazines in groups and individually, and they learned a lot about each other along the way. Some students, like Max Kelmon, used their Flipboard magazines to build up their expertise around subjects like music and hip-hop fashion. Jordan Schilling turned his magazine into a portfolio for his photography. Gottlieb created a magazine to share sports stories with his dad. Lia Jimenez and Megan Fletcher documented the beauty of the sky and created travel magazines to plot their life's adventures. Peter Gold united his family (and reduced emails from grandpa) with a private magazine of shared articles.
"With other social media, you're scared to post a lot—it's annoying, it's too much—but with this, the more the merrier," noted Gold.
The crew of student ambassadors communicated mainly via a "Flipboard BAMF" (don't ask) group chat and they met every Sunday at 11 a.m. at the Flipboard offices for coffee, ping-pong and, of course, to chat about the project. The students said that the vibe at Flipboard HQ, as well as getting to interact with staff, was an important part of the opportunity. Though they are all growing up in Silicon Valley, they said it was another thing entirely to go inside a company right in their backyards.
Their eight weeks of hard work culminated in a presentation to Flipboard employees one Friday afternoon during which they shared frank thoughts about the product, its future among youth, and the results of a closing survey which did show an uptick in daily active use among their peers.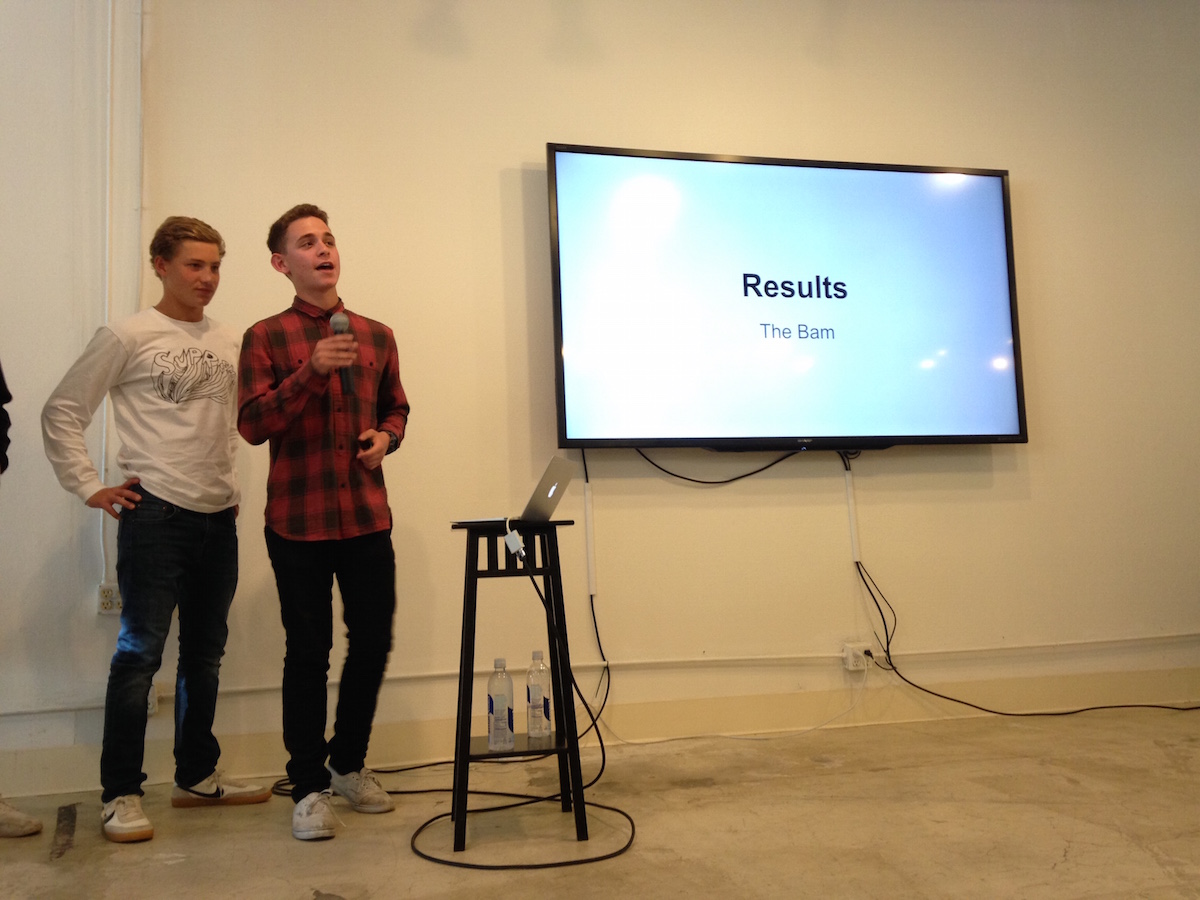 All the students said they learned from the experience, whether it was information and inspiration from all that flipping or an entirely new perspective on the future. "It's made school harder and a lot more boring," said Kelmon, who wants to work in the music industry.

"Some of us will end up in the business industry and even if we don't, it's important that every kid should know how to act in a business environment. I can assume that this program has helped everyone understand how to be a professional," said Ethan Rose.
Make that right down to the Silicon Valley professional's wardrobe of choice: the hoodie. Each teen was each kitted out with a sweatshirt customized with the topic tags that defined who they are—for now, at least.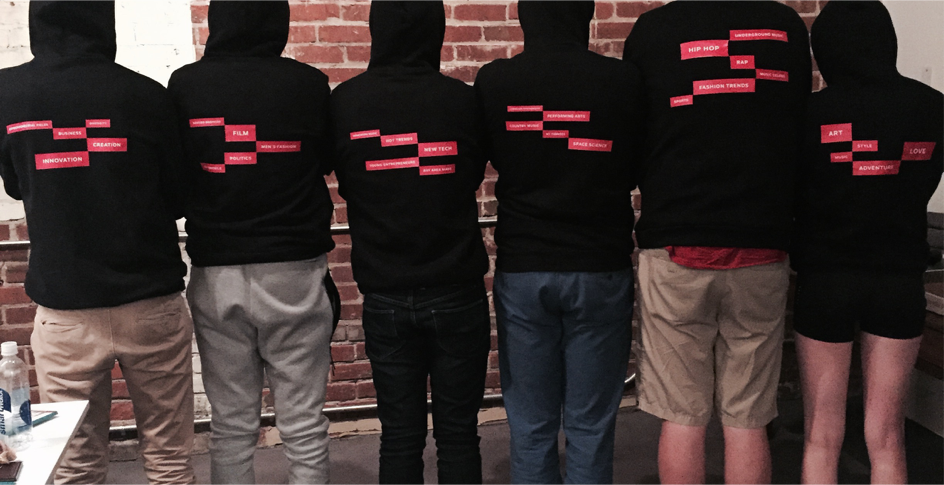 Intrigued? Let us know if you would like to be a student ambassador this fall. We can hook you up with tips and tutorials, access to our team and, of course, some swag to make you the coolest kids on campus. Please write to flipedu@flipboard.com if interested.
~MiaQ is reading "Elevated Electronic"
FOLLOW US ON:
FLIPBOARD / TWITTER / INSTAGRAM / FACEBOOK / GOOGLE+ / TUMBLR / YOUTUBE / SOUNDCLOUD / PINTEREST / MEDIUM