SXSW Kicks Off in Austin and on Flipboard
Inside Flipboard / March 8, 2012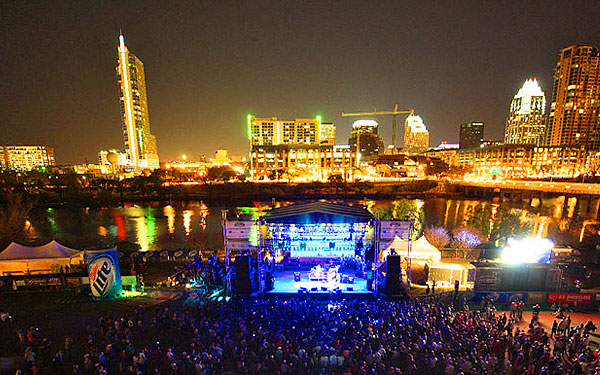 If you're in Austin this week, please come on by, say hi, and have world-class photographer Chad Riley take your picture on our celebrated red couch. But even if you're not going to be there, we've got you covered: you can follow along at home via our SXSW 2012 special section.
Our living magazine will be updated daily throughout the two weeks that the annual interactive, music and film conference is here, and offer a window on all the happenings at SXSW—from our couch and beyond. You'll be able to flip through the faces of the Flipboard fans photographed by Riley, as well as browse articles about everything from our favorite panels and events to the cool startups managing to create some noise of their own. And because you can't live on buzz alone, we've got the SXSW "Eat Sheet" from CHOW and other sustenance suggestions. (In fact, for more on Austin news and eats, check out our Austin city section under Local in the Content Guide.)
Dive into Flipboard SXSW by tapping on the badge below or tap the red ribbon to find it featured under This Week and Tech in the Content Guide. Then, hit the "+Add" button to bring it with you wherever you are in Austin or in the world. And if you're using the #redcouch hashtag, we'll be keeping a close eye on it and adding select items to the magazine.
Have fun!
~MiaQ
featured@flipboard.com
facebook.com/flipboard
@flipboard