The 5 Best Stories I Read This Week: Joel Pavelski, Director of Audience and Social, GQ
Inside Flipboard / June 1, 2018
We at Flipboard are on a mission to inform and inspire the world. In light of that, we read a lot. In this ongoing series, we share the best things we've read recently—whether it made us smarter, challenged our perspective or just made us laugh when we really needed it—and explain why we believe each story is worth your time. This week we hear from Joel Pavelski, Director of Audience Development and Social Media at GQ.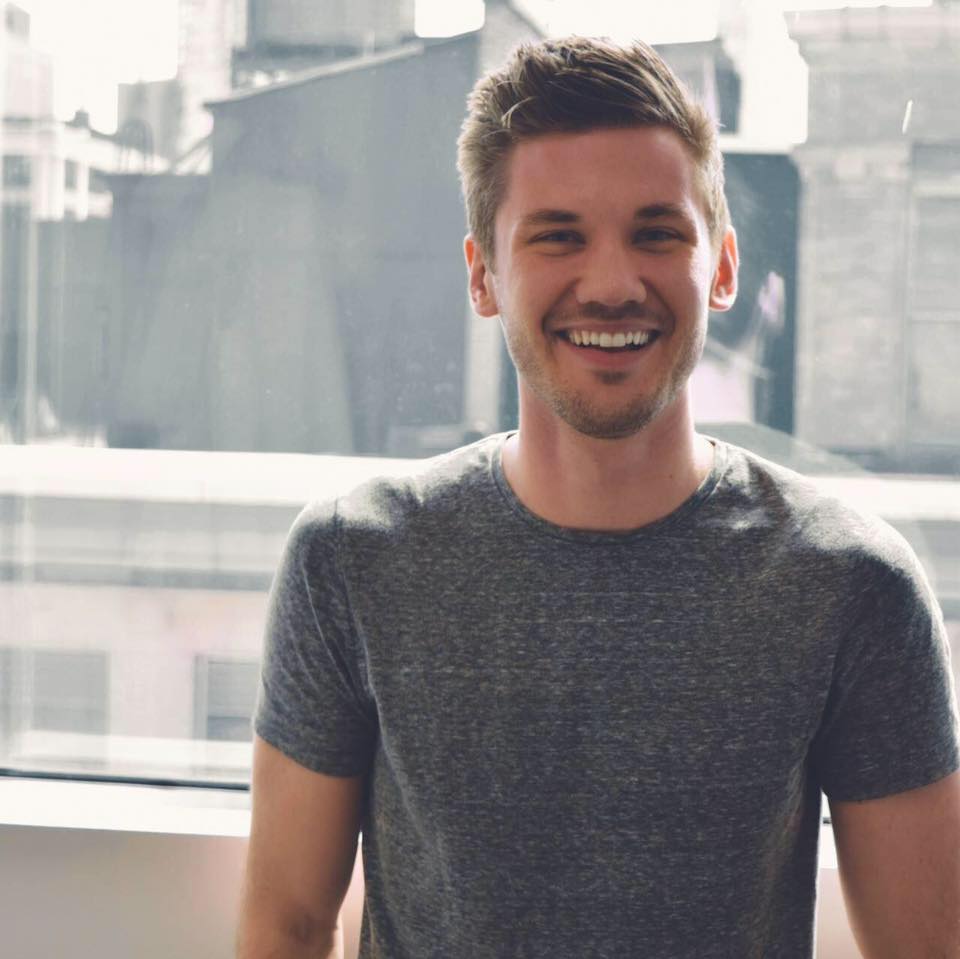 Ahoy there, swimmer! It's your on-duty Internet lifeguard speaking. My name's Joel, and I work at GQ making good Internet happen. Please try to remain calm as the hurricane of content swirls around you. Panicking will only make it worse; you'll take on a lot of garbage content that way. Try to let your body relax and close all 75 tabs you have open. I'll throw you a couple of flotation stories to help you get back to sanity; these are really all you need.
GQ recently partnered with fellow Conde Nast glossy Glamour to ask more than 1,000 guys for their perspectives on the #MeToo movement. I'm sure you know the one—it went from a cathartic and necessary Twitter hashtag to a worldwide avalanche of reckoning for garbage guys and the systems that enable them. But apparently, men across the country aren't as familiar with #MeToo as you might think. More than half of the guys we surveyed had either never heard of #MeToo, or knew so little that they couldn't explain what it is. Forty-seven percent said that they'd never had a single conversation—not one!—about #MeToo. The results surprised me—and illustrated that we're only at the beginning of this important shift toward accountability. Guys are going to have to step up and be willing to join uncomfortable conversations to keep it going and to make sure the reckoning of the movement turns into lasting change.
Bonus: Check out the Flipboard magazine we're co-curating with Glamour to continue the conversation!
You've probably read it by now—and if you haven't, what are you doing? I'll wait – but the tale of how a German grifter faked her way to the appearance of fame and fortune in Celine sunglasses and Alexander Wang tights and convinced the moneyed elite of downtown New York that she was worth millions by waving hundos under the nose of every hostess she could find is the story of the year so far. If Sofia Coppola's people aren't already knocking down Rachel William's door to buy the rights to her story, they're crazy.
I couldn't have cared any less about the royal wedding, but Caity Weaver was really one of the finest feature writers of our time before her untimely passing. This piece, filed from beyond the grave, combines all the best things about her too-short career: shameless stanning for things that are pure and good, like England and that one girl from Suits, an Anna-Delvey-level skill at turning an editor's assignment into a once-in-a-lifetime weekend trip, and one of the best ledes ever published. Ever.
Lots of people feel undervalued, underpaid and underappreciated at work. But the "behind-the-screens" labor of social media staffers is a unique combo: interdisciplinary mastery without any of the prestige that should come with it. Social staffers are often marketers, copywriters, designers, videographers, PR consultants, businesspeople and round-the-clock ambassadors for the brand all at once, without a byline to show for it. Wired highlighted a fascinating study in this piece that offers clues to why social media positions are so notoriously underpaid and undervalued: because they require traits like emotional intelligence that are typically associated with women. Hug the nearest social media editor, y'all.
I keep going back and rereading this GQ story from April, turning over in my head all the ways that someone could turn it into an incredible screenplay. It's a simply stunning story about the literal war that park rangers are fighting with missionary zeal in the Congo to protect their park's last few thousand elephants, and it's written with the kind of attention to detail that makes it feel like the battles and conversations are happening around you.
—Joel is curating GQ