The 5 Best Stories I Read This Week: Jess Eggert, Flipboard
Inside Flipboard / April 20, 2018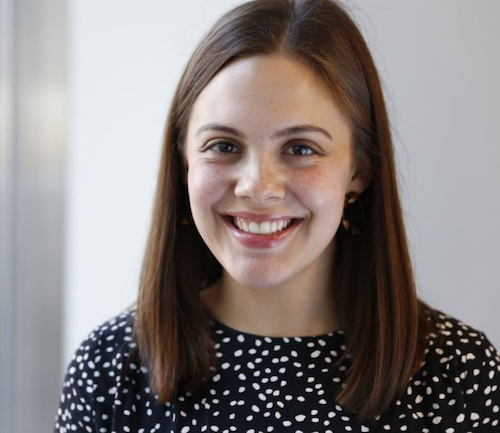 We at Flipboard are on a mission to inform and inspire the world. In light of that, we read a lot. In this ongoing series, our team shares the best things they've read recently—whether it made them smarter, challenged their perspective or just made them laugh when they really needed it—and explains why they believe each story is worth your time. To kick things off, we hear from Jess Eggert, Community Development Manager at Flipboard.
Hi, world! (Speak to the audience you want, right?) As a social media "professional" whose attention span is exceptionally short and whose brain is constantly inundated with micro-content, I'm on an endless mission to improve my media diet. I try to make sure everything I consciously take the time to read has a positive impact on my life.
Which leads me to what I loved this week. A story about thought-reading technology gave me material to discuss with my boyfriend, who's away at medical school, and pieces about Marissa Mayer starting over and Malawian schoolgirls learning to fight back helped reset my perspective. Another article, about Justin Bieber, made me laugh. I hope these do something for you, too, whether that's a smile, a tear, chills or even just a conversation starter with a new friend. Let me know!
The company Openwater is developing a cheaper alternative to MRIs that can also read your thoughts. It was weird timing for me to stumble upon this one (via our "The Full Story" magazine) because the night before, my boyfriend theorized to me that we're never going to understand what thought and feelings truly are—right now we only understand the pathways that lead to them—until a superior being shows up and explains it. But if Openwater's future becomes reality, we may not need aliens after all. If I've totally lost you, just read the article. It should only take you 10 minutes. Then let's talk!
Flipboard surfaced this story in my "For You" section, which made me feel understood. As a bright-eyed and bushy-tailed 24-year-old, it's encouraging and perspective-setting to see such a brilliant, accomplished woman start over after already achieving a career most people don't even experience in a lifetime. When I say start over, I mean literally: The multimillionaire former Yahoo CEO rented the old Google office where she took her first job back in 1999 to work on her next venture. "Coming back here, it reminds me of what Google felt like in those early moments," she told The New York Times. You'll have to read the entire article to find out more of what she's up to.
Because we can all use a reminder not to take life too seriously—and what better reminder than Justin Bieber in rare form? And if you don't think celebrity news is your thing, maybe it's because you haven't read it on The Cut. (May I also suggest their weekly celebrity gossip column?)
In the news cycle, we see a lot about what's wrong with the world. We also see a lot of frivolous stories (see #3 above). While both types of content serve their purpose, what I don't think we see enough of is the resilient people fighting to right the wrongs against themselves and others. If you're seeking inspiration, motivation or faith, I hope you can find it in these 50 Malawian school girls chanting "I'm beautiful, but I'm dangerous" in an empowering environment, where they're learning to protect themselves from attackers. What I love most about this program is that they're teaching men about consent and healthy relationships, too.
"Cardboard is the unsung hero of everyday life," said no one ever—until Quartz did yesterday. Did you know that cardboard was invented by two people who were both named Edward? I discovered that fun fact yesterday via Quartz Obsession, a weekly email that dives deep on a random topic. It's one of my favorite newsletters (along with 10 for Today, of course). Every time I read it, I become an expert on something new that will probably never serve me in any significant capacity. It's kind of freeing, the whole learning for the sake of learning thing.
If you want to follow what I'm reading in one place on a more consistent basis, I'll be curating them in this "What I'm Reading" magazine.
— Jessica Eggert is co-curating "All The Cardi B" magazine