The Daily Edition Adds Six New Countries to Its Roster
Inside Flipboard / April 6, 2016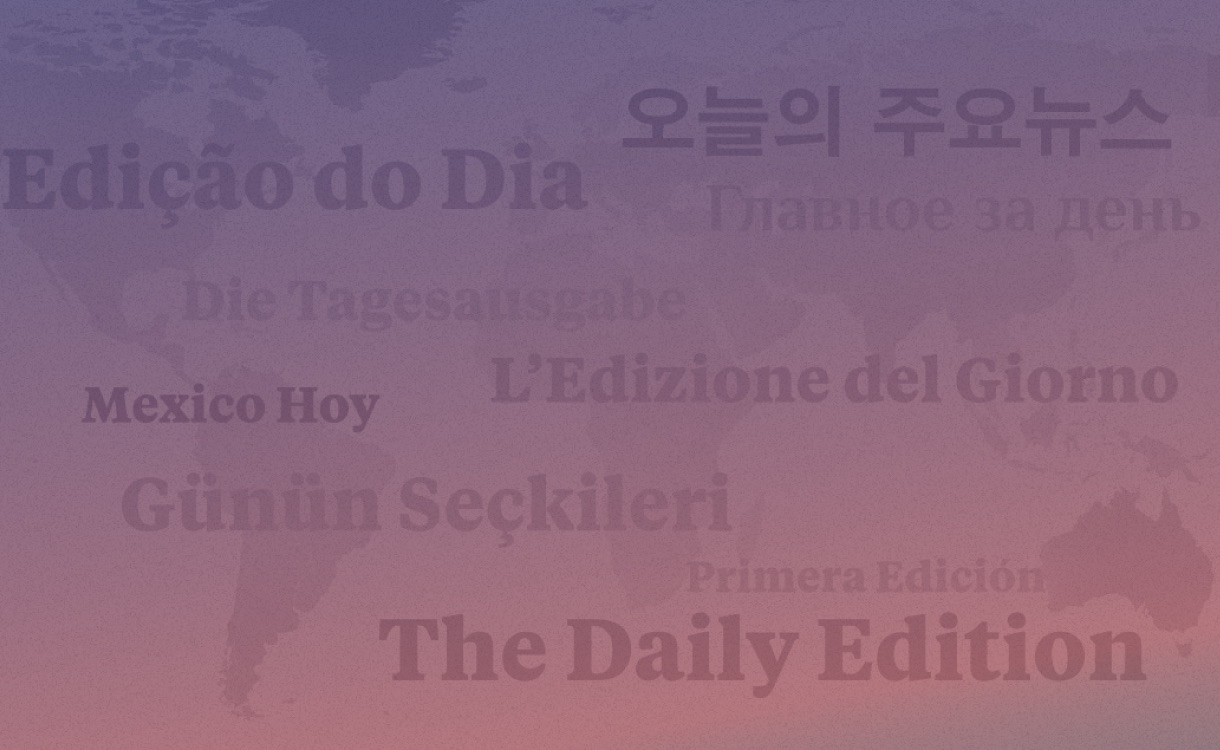 The Daily Edition, our definitive roundup of the day's news, is now available in six new localized editions—for Germany, Italy, Korea, Spain, Russia and Turkey, respectively. The new roundups join previously launched Daily Editions in Brazil, India, Mexico, U.K., U.S. and U.S. Latino, bringing the total number of offerings to 12.
If your Flipboard app is set to a country in these regions, or if you're a new reader in these areas, you'll automatically see a new, localized version of The Daily Edition in the New & Noteworthy section. You can also find your local Daily Edition at the end of this post, then select "Follow" to add it to your Flipboard.
Packed with headlines, The Daily Editions deliver popular stories in news, business, technology, sports and entertainment in one tidy package. Each day there's also an exclusive photo gallery and a rotating special section: On Monday it's the latest in science; Tuesday is your style update; Wednesday is food and dining; Thursday is celebrity news; and on Fridays we'll feature exciting destinations in our travel section. All editions close with a song we love and a 'Parting GIF' to send you off with a smile.
We hope readers all over the world will enjoy flipping through the new Daily Editions to catch up on the day's top news in a fast, informative and entertaining way. Send us your feedback about these new editions by commenting on this post or via social media.
~CarolF is reading International Affairs