The Daily Edition Top 10 (Week of June 1, 2015)
Gabriella Schwarz / June 5, 2015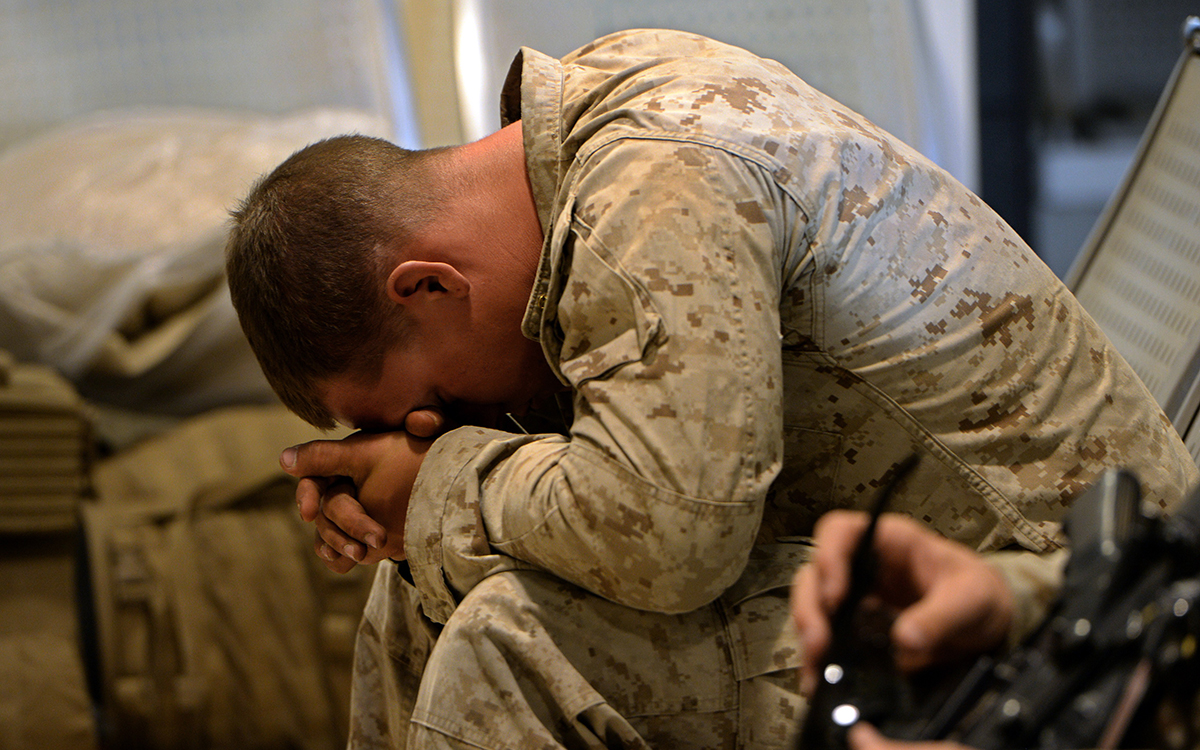 This week's Daily Edition was filled with the biggest news stories, like the large-scale government hack and the announcement that Sepp Blatter is stepping down from FIFA, as well as longer reads covering the state of American wars and the rise of violence in U.S. cities. Here's this week's eclectic mix.
1. Why Has America Stopped Winning Wars? – The Atlantic, Dominic Tierney
Top line: "Now, with ISIS seizing Palmyra in Syria and routing Iraqi security forces in Ramadi, an American victory in war once again seems an illusion."
Topics to follow: War, Iraq War
2. U.S. government hacked; feds think China is the culprit – CNN, Kevin Liptak and Theodore Schleifer
Top line: "U.S. officials believe it could be the biggest breach ever of the government's computer networks. China called the allegation irresponsible."
Topics to follow: Hacking, China
3. Sepp Blatter stands down as Fifa president – the life, times and controversies which damaged his career – The Telegraph
Topics to follow: FIFA, Sepp Blatter
4. As Violence Spikes in Some Cities, Is 'Ferguson Effect' to Blame? – NBC News, Jon Schuppe
Top line: "Violent crimes—killings, robberies, rapes and assaults—is rising in half of the 10 biggest U.S. cities, including Los Angeles, where the rate is up 25 percent. Murders are up in four of the biggest cities, most notably New York, the nation's poster child for crime reduction."
Topics to follow: Cities, Ferguson, Mo.
5. The Patriot Act Just Expired. Here's What Happens Now. – National Journal, Dustin Volz
Top line: "…the administration and defense hawks, though at odds over the merits of the reform measure, agree that 'going dark' is irresponsible and creates unnecessary uncertainty for the intelligence community. But privacy advocates and two government review panels say such fears are overstated, reflective of a surveillance-state mind-set that has crossed party lines in Washington and spanned the length of two presidencies."
Topics to follow: Patriot Act, U.S. Congress
6. Will dictators disappear? – BBC, Rachel Newer
Top line: "Typically, dictatorships – as seen by researchers – have a few other hallmarks, too. Unlike monarchs, who are drawn from a very small pool of people – usually the royal family – dictators can be selected from a large portion of the population. But their winning coalition is very small, and they likewise depend on relatively few people to keep them in power."
Topics to follow: Dictators, Government
7. How your eyes betray your thoughts – The Guardian, Mo Costandi
Top line: "…one group of researchers, for example, found that watching for dilation made it possible to predict when a cautions person used to saying 'no' was about to make the tricky decision to say 'yes.' Watching the eyes can even predict what number a person has in mind."
Topics to follow: The Brain, Critical Thinking
8. The World's Hardest Country for Women – The Daily Beast, Philip Obaji Jr.
Top line: "Nigeria has the highest prevalence of obstetric fistula in the world, with between 400,000 and 800,000 women living with the problem and about 20,000 new cases each year. Ninety percent are untreated. This implies that about 55 women are afflicted by obstetric fistula every day."
Topics to follow: Gender, Violence Against Women
9. When to drink coffee so you get the most out of the caffeine – The Washington Post, Roberto A. Ferdman
Top line: "…drinking coffee shortly after waking up, as it turns out, is actually a bit counterproductive. Not only does it undermine the caffeine's effect, but it tends to lead people to build a tolerance for the drug, thereby diminishing its effect down the road."
Topics to follow: Coffee, Caffeine
10. From bad breath to car accidents, dehydration is a real health threat – CNN, Linda Melone
Top line: "It doesn't take much to become dehydrated. Lose just 1.5% of the water in your body (the human body is usually about 60% H2O), and you've reached the tipping point of mild dehydration. It can be brought on by many things—and it can do much more to your body than just make you feel thirsty. Dehydration also brings on health effects ranging from fatigue and smelly breath to more dangerous consequences like distracted driving."
Topics to follow: Dehydration, Health
Check out The Daily Edition throughout the week for your news updates.
~GabyS is reading "TechCrunch Weekly Roundup"
FOLLOW US ON:
FLIPBOARD / TWITTER / INSTAGRAM / FACEBOOK / GOOGLE+ / TUMBLR / YOUTUBE / SOUNDCLOUD / PINTEREST / MEDIUM