The Daily Edition Top 10 (Week of June 8, 2015)
Gabriella Schwarz / June 12, 2015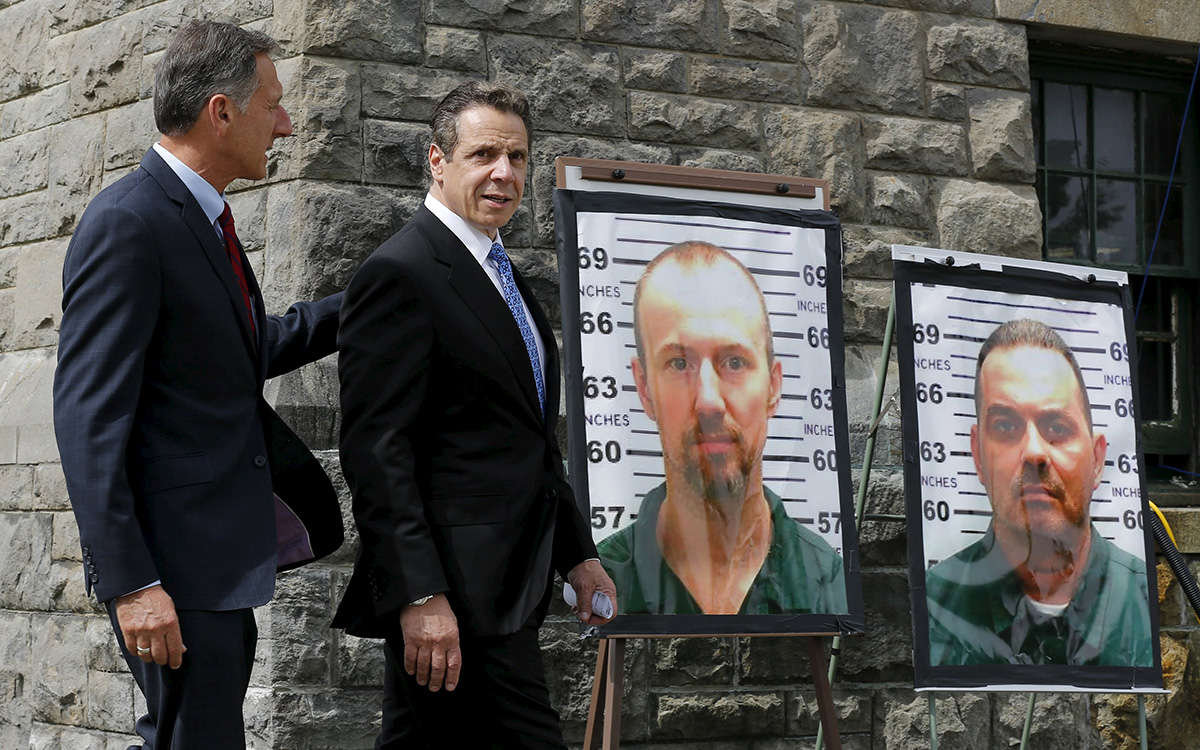 This week kicked off with Apple's annual WWDC conference and ended with the ongoing search for two New York prison escapees and a defeating vote for President Barack Obama on trade. Follow these stories and more of our top picks from this week's Daily Edition.
1. From power tools to helicopters: Amazing prison escapes – CNN, Holly Yan
Top line: "Most recently, two convicted killers used power tools to break out of a prison in New York state. The inmates cut open a steel wall and worked their way through a labyrinth of pipes and shafts before escaping through a manhole. But theirs isn't the only astonishing escape.
Topics to follow: Prison Escape, Crime
2. Dems deal Obama huge defeat on trade – Politico, Jake Sherman, John Bresnahan and Lauren French
Top line: "Lawmakers easily defeated a measure to help workers displaced by free trade known as Trade Adjustment Assistance. The aid package needed to pass in order to enact companion legislation that would give Obama fast-track trade authority to complete the sweeping, 12-nation Trans-Pacific Partnership trade pact."
Topics to follow: Free Trade, U.S. Congress
3. How Isis crippled al-Qaida – The Guardian, Shiv Malik, Ali Younes, Spencer Ackerman and Mustafa Khalili
Top line: "Isis has not simply eclipsed al-Qaida on the battlefields of Syria and Iraq, and in the competition for funding and new recruits. According to a series of exclusive interviews with senior jihadi ideologues, Isis has successfully launched "a coup" against al-Qaida to destroy it from within. As a consequence, they now admit, al-Qaida – as an idea and an organisation – is now on the verge of collapse."
Topics to follow: Islamic State (ISIS), Terrorism
4. Why Is MERS So Contagious? – The Atlantic, Adrienne Lafrance
Top line: "MERS has only been observed in humans since 2012, and the recent cases in South Korea represent the largest outbreak of the virus ever outside of Saudi Arabia, where it originated in camels before jumping to humans. 'For dromedary camels, [MERS is] very much like what we get in a common cold,' [Vincent] Munster [chief of Virus Ecology Unit at the National Institute of Allergy and Infectious Disease] said. 'But if it comes into humans, it moves into the lower respiratory tract where it can cause some harm. If you are relatively healthy, you probably don't get too sick from this virus. But if you have co-morbidities—let's say a heart condition, diabetes, or obesity, maybe all three—the outcome for you if you get this virus is increasingly worse.'"
Topics to follow: Mers, Disease
5. Everything Apple announced at WWDC 2015 in one handy list – The Next Web, Natt Garun
Top line: "New features [for OS X 10.11: El Capitan] headed this way include new gestures, such as shake to enlarge mouse cursor, and a new way to pin websites on Safari. The browser will also add a speaker icon on the URL bar to mute music coming from any tab opened. Spotlight is also getting more contextual. Instead of looking for files by name, you can now describe what you're looking for, such as 'Files I worked on last June' to bring up documents last edited at that time."
6. DNA Deciphers Roots of Modern Europeans – The New York Times, Carl Zimmer
Top line: "Both studies indicate that today's Europeans descend from three groups who moved into Europe at different stages of history. The first were hunter-gatherers who arrived some 45,000 years ago in Europe. Then came farmers who arrived from the Near East about 8,000 years ago. Finally, a group of nomadic sheepherders from western Russia called the Yamnaya arrived about 4,500 years ago. The authors of the new studies also suggest that the Yamnaya language may have given rise to many of the languages spoken in Europe today."
Topics to follow: DNA, Human Evolution
7. America's Largest Mental Hospital Is a Jail – The Atlantic, Matt Ford
Top Line: "At Cook County Jail, an estimated one in three inmates has some form of mental illness. At least 400,000 inmates currently behind bars in the United States suffer from some type of mental illness—a population larger than the cities of Cleveland, New Orleans, or St. Louis—according to the National Alliance on Mental Illness. NAMI estimates that between 25 and 40 percent of all mentally ill Americans will be jailed or incarcerated at some point in their lives."
Topics to follow: Mental Health, Incarceration
8. Why Gossip Can Save Your Life – The Daily Beast, Tim Teeman
Top line: "The better gossips, said [Robin] Dunbar [professor of evolutionary psychology at Oxford University], keep a benevolent but informative eye on their social networks and feed information to its other members, keeping the whole organism ticking away. 'This is a form of social grooming,' he said. 'Someone keeps an eye on who's with who, who's shacked up with who. That kind of gossip is a kind of information exchange.'"
Topics to follow: Social Networking, Information Age
9. A better night's sleep is all in your head – CNN, Sandee LaMotte
Top line: "According to the Centers for Disease Control, an estimated 50 million to 70 million American adults have a sleep or wakefulness disorder that can affect their lives in serious ways. Chronic diseases such as diabetes, depression, high blood pressure, cancer and obesity are linked to poor sleep, as are car accidents, industrial disasters, occupational and medical errors as well as reduced quality of life and productivity. It's so bad that the CDC has pegged insufficient sleep as an American public health epidemic."
Topics to follow: Sleep, Centers for Disease Control
10. 10 Things You'll Need to Remember About 'OITNB' Before You Watch Season 3 – Marie Claire, Lauren Hoffman
Top line: "Before you dive back in, here are 10 of the season two's key moments. Refresh your memory, stock up on energy drinks, and go into the summer's best bing-watch prepared."
Topics to follow: Orange Is The New Black, TV
Check out The Daily Edition throughout the week for your news updates.
~GabyS is reading "Putin's Rules"