The Five Best Stories I Read This Week: Mia Quagliarello, Head of Curation
Inside Flipboard / May 4, 2018
We at Flipboard are on a mission to inform and inspire the world. In light of that, we read a lot. In this ongoing series, our team shares the best things they've read recently—whether it made them smarter, challenged their perspective or just made them laugh when they really needed it—and explains why they believe each story is worth your time. This week we hear from Mia Quagliarello, Head of Curation at Flipboard.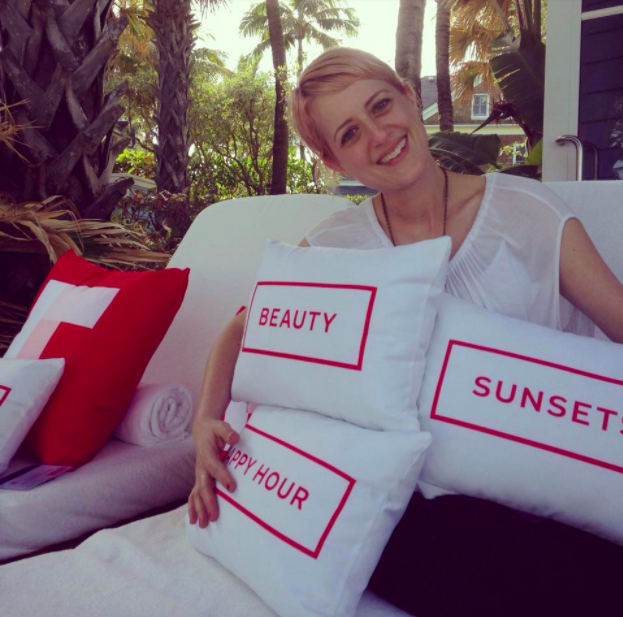 I spend a lot of time thinking about how to service Flipboard readers, so it was really fun to take off that hat for a minute and think purely about what moved me this week. Turns out, I like stories about human nature and the incredible things people do because of—or in spite of—the messiness of ourselves and the world.
Imagine this: a bank glitch gives you unlimited access to money. And the bank never notices. What would you do? Would your conscience put the brakes on the whole thing, or would you live the life you've always dreamed of? "When Milky Got His Money" tells the story of a sad sack 24-year-old, Luke "Milky" Moore, who did what so many of us would surely be tempted to do: he went for it. Like, more than $1.5 million for it. What I love about this story, aside from its sheer unbelievability and juicy narrative, is the fact that Milky is all id. It's such a cliché to spend cash on strippers and coke (and celebrity memorabilia?!), and yet that's exactly the point: as humans, we're sooooo basic, and I love stories that bring our humanness—warts and all—to the fore. That said, this tale has a redemptive ending, so all hope is not lost. 😉
I had met Marina and Kevin Krim a few times when they lived in San Francisco. But even if we didn't share common friends, I would know them now. The subjects of a most horrific event that I can't even bring myself to spell out (it's every parent's worst nightmare) just completed the trial on their 2012 case. Marina took to Medium to write about how she ended up at the top of the Empire State Building the moment the (guilty) verdict was announced. You might try to put yourself in her shoes, but you just can't. And then to consider her grace and strength and fortitude to turn tragedy into something positive for other children and families…it's almost too much to bear. My heart is with her, and even more so after reading this piece.
Burning Man founder Larry Harvey passed away last weekend after a massive stroke, and it's been a shock to the Burning Man community to face the future without this leader. Harvey didn't just burn a wooden effigy on a San Francisco beach back in 1986, sparking decades of some seriously great parties. He ignited a global movement that peaks in multiple "Burns" around the world every year and spreads the gospel of the 10 Principles (you could think of them as a blueprint for decency and building a better world). If this sounds cult-like, you wouldn't be wrong, but Harvey always had the best line for that: "So when they say we're a cult, we reply that it's a self-service cult, you wash your own brain," he once told Charlie Rose. Josh Constine's obit in TechCrunch was one of the more thoughtful and give-credit-where-credit-is-due homages to the man whose influence extended well beyond the desert. I've got more stories about Burning Man, including some of my own, in this Flipboard Magazine.
I am the kind of writer that someone like Dani Shapiro shakes awake: the kind who thinks more about her writing than actually does it. In this intimate interview, Refinery29 Editor Christene Barberich does an excellent job of really digging into the writing life with the acclaimed memoirist: her routine, the need for solace and support, and the self-transformation that can result. There's 3-4 passages in here that I want to print out and paste on my wall, but this one will have to do: "[Writing has] allowed me to come to know myself, and to develop qualities that are essential to any artist, but also essential to any human being: courage, persistence, the ability to endure, to withstand rejection, to overcome resistance, to persevere in the face of indignity, to make meaning out of difficult situations, to cultivate a compassionate heart — these all deepen and develop when creativity becomes a practice." (For more stories about creativity, read my Flipboard Magazine called "The Muse.")
I would never have read this story if I didn't work with awesome editors with different interests and if we weren't always collecting stories for 10 for Today together. So high-five to Flipboard Sports Editor Steve Fine for this one about "the catfish throw"—a ritual at Nashville Predators hockey games where a fish gets tossed onto the ice during the game. In the piece, ESPN tags along to the fish market where "Catfish Jake" purchases said creature and attempts to smuggle the slimy thing in his pants into the arena. I mean, you can't make this stuff up: "Waddell stood up and unbuckled his belt. He stuffed the catfish into the backside of his pants. It took about three minutes of jiggling before it was secure. 'This is the one time in my life I wish I owned skinny jeans,' he said."
Follow me on Flipboard to see more of what I'm reading. I gravitate towards stories about music, betterment, equality and environmental issues, creativity, wellness, fashion, books, fitness, tech, parenting, West Coast living, and more.
—Mia is curating "Soul Alive" about her SoulCycle obsession