This Week's Essential Reads
Inside Flipboard / October 28, 2011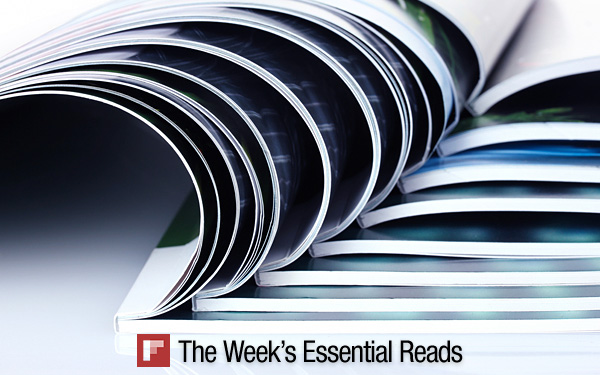 Looking for something to read this weekend? Start with "The Flipboard Five" — five of the most read and shared articles and photo galleries on Flipboard this week. You can find them all in one section by tapping here or flip on for the play-by-play…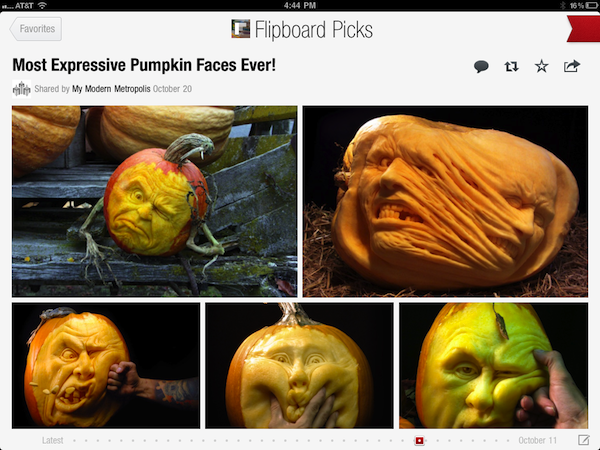 Put a knife in Ray Villafane's hand, give him a pumpkin, and look what happens — some of the coolest, most expressive gourds we've ever seen. For more from My Modern Met, tap here.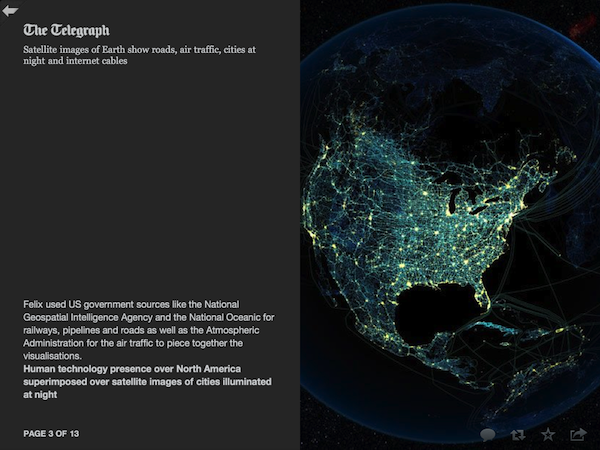 Powerlines, cables, roads and airlines cross-cross the Earth, creating intricate webs that turn out to be beautiful when visualized. For more from The Telegraph, tap here.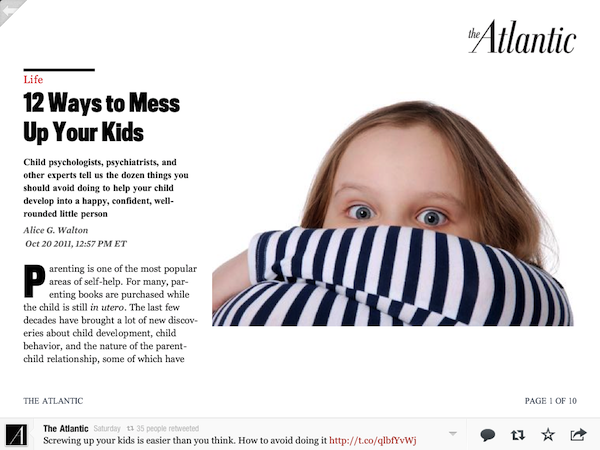 In "12 Ways to Mess Up Your Kids," The Atlantic's health and science writer Alice Walton details how easy it is to screw up your offspring. Read now before it's too late! For more from The Atlantic, tap here.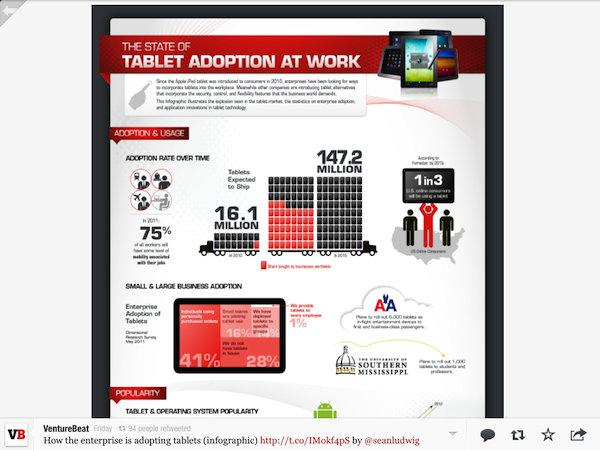 Flipboard readers pored over this infographic examining how enterprises are adopting tablets and what the future looks like for the device in the workplace. For more from Venture Beat, tap here.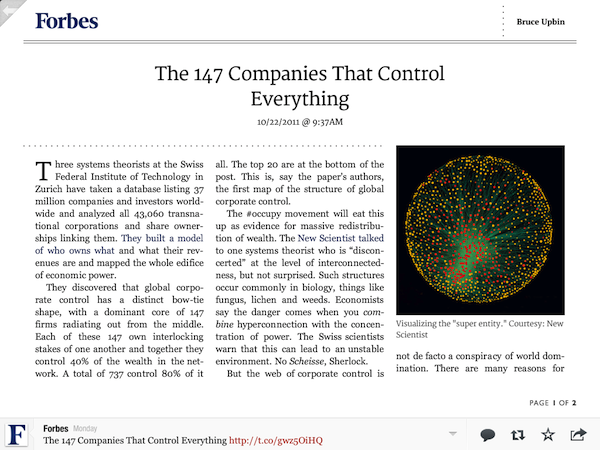 Bruce Upbin examines "The 147 Companies That Control Everything" for Forbes. The list was generated by systems theorists in Zurich who are creating the first map of the structure of global corporate control. For more from Forbes, tap here.