The Green Rush: Keeping Up with Cannabis on Flipboard
Desiree Browne / January 12, 2021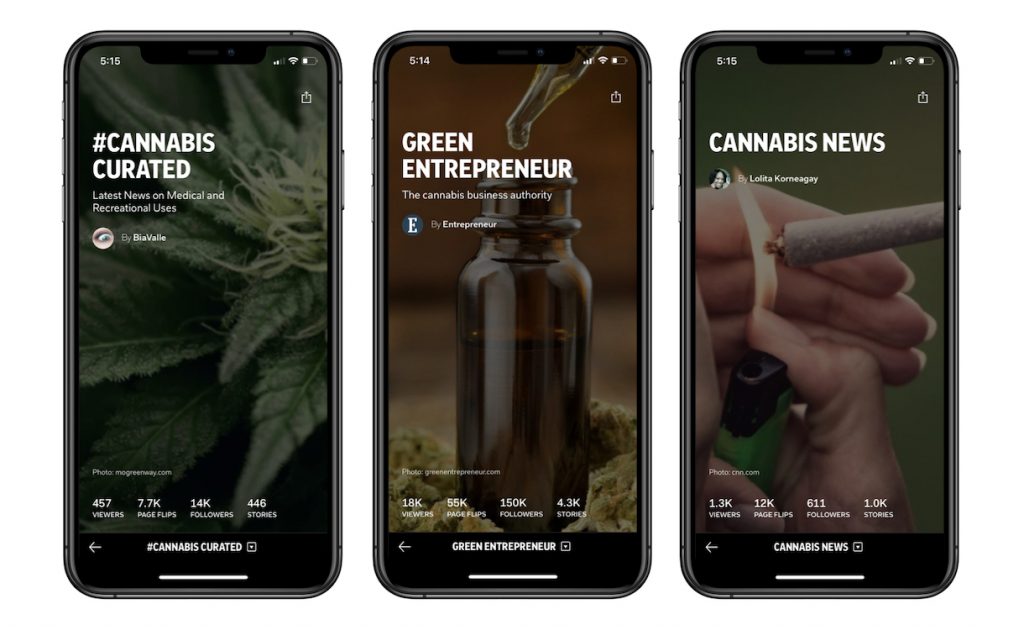 The United States is getting closer and closer to going green. Last month, the House passed the Marijuana Opportunity Reinvestment and Expungement, or MORE, Act, a bill that would remove cannabis' classification as a controlled substance, and cancel low-level federal convictions and arrests related to its sale and possession. Lawmakers who support the bill see the legislation as part of reversing the harm that cannabis convictions have caused to low-income Black and Brown communities, while helping those affected establish legal businesses.

Though the MORE Act didn't make it past the Senate, cannabis is now legal in Washington, D.C. and 15 states, including the four who voted for legalization in the November elections. It's clear that cannabis is and will continue to be a major political, economic and social issue. That also means there are lots of questions still unanswered. Who will benefit most from decriminalization and legalization? Do benefits such as pain management and anxiety reduction that advocates have long championed outweigh health risks? And should we all be hurrying to invest in emerging cannabis businesses in what analysts are calling the green rush?

Our community is on the case, rounding up curation that looks at the present and future of cannabis, in all its complexities.

Cannabis News
Curated by nurse and cannabis consultant Lolita Korneagay, this Magazine keeps readers up to date on the latest in legislation, research and justice in the U.S. Korneagay even includes articles about health risks, offering a balanced view of a polarizing substance.
Culture by Merry Jane
Curious about how stars like Martha Stewart consume their cannabis products? Culture curated by Merry Jane dives into the lifestyle and entertainment aspects of cannabis consumption, while also providing trusted recommendations on, say, the newest high-end gummies and pipes you'll be proud to display on your coffee table.

Green Entrepreneur
If you're interested in entering the cannabis sphere yourself, give Entrepreneur's Green Entrepreneur Magazine a follow. It features original content from the business strategy website on everything from the celebrities cashing in on the green rush to advice for small businesses who want to ship their product.
Cannabis Curated
Cannabis Curated keeps an eye on research and legalization in the United States and around the world, while also updating the canna-curious on the studies that are sure to shape consumption, medical treatment and the end of prohibition.
CBD, Hemp Oil & Medical Marijuana
Consider this Magazine your primer on the myriad uses and compounds inside this versatile plant. Curated by RN and complementary/alternative medicine specialist Jery Whitworth, it compiles the latest studies on cannabis compounds' effects on pain, pregnancy, cognition and more. CBD, Hemp Oil & Medical Marijuana features a handful of articles on the plant's shifting legal status for good measure.
—Desiree Browne is reading Unbound Magazine