The Holidays Are Back! Flipboard Tastemakers Share Favorite Recipes
Aileen Lalor / November 30, 2022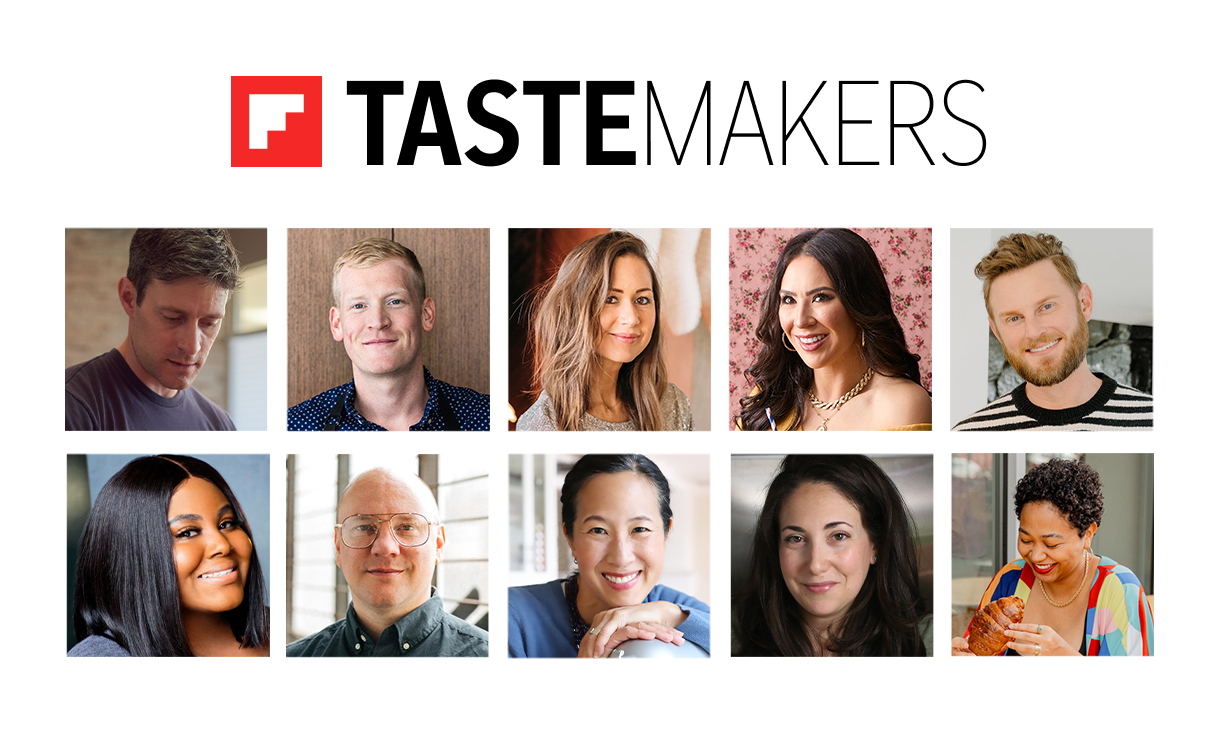 2020 was the year of solo festivities, tiny gatherings and Zoom dinners. 2021 was all about meeting up outdoors and family-only parties. This year — finally — we may have a holiday season that feels… normal, and we want to party and celebrate. But can any of us actually remember how to do that?

Luckily, we were able to call on our Tastemakers to help out. Our food and entertaining experts have put together collections on everything from five-minute decoration tips and easy ways to get into the party spirit to a playlist of Italian American Christmas songs. And then there are the recipes! 

Want to know how to make the perfect savory-sweet brisket? They've got you. Feel like adding southern flair to your event and serving classic gumbo? Look no further! There are recipes for cocktails — both boozy and alcohol free. There are instructions on how to make crystal-clear ice to upgrade your cocktail game (your friends will be impressed!). If you're vegetarian or have veggie guests visiting, you'll find a recipe for the prettiest pie we've ever seen, plus sides galore. Our experts are showing you how to make homemade panettone — and what to do if you've got too much panettone (can there be such a thing?). You'll find easy-peasy recipes and more complex ones, and ideas for every palate and group.

It's all designed to ensure that you can design a festive season that's perfect for you — the most normal, wonderful holidays ever.
Non-alcoholic Sips for the Holidays, by Tastemaker Anela Malik
How to Host a Holiday Party, by Tastemaker Bobby Berk
The Tastiest Plant-Based Holiday Season, by Tastemaker Camille Styles
Advance Your Mixology Skills this Holiday Season, by Tastemaker Camper English
Cookies and Cakes for the Holidays, by Tastemaker Joanne Chang
Holiday Dinner 101, by Tastemaker Justin Chapple
Sweet Baked Treats for the Holidays, by Tastemaker Maurizio Leo
An Italian American Christmas, by Tastemaker Rossella Rago
Have Yourself a Very Soulful Christmas, by Tastemaker Rosie Mayes
A Delicious and Light-Filled Hanukkah, by Tastemaker Shannon Sarna
We are thrilled to share this year's holiday Tastemaker collections with all of you and wish you all a wonderful holiday season. For more recipe inspiration, be sure to follow The Recipe Exchange Magazine on Flipboard for delicious recommendations and cooking tips all year round.
—Aileen Lalor, Lifestyle Editor at Flipboard, is curating Holiday Central.