The Pandemic Didn't Stop Tech from Debuting New Products: What it all means.
Ken Yeung / October 1, 2020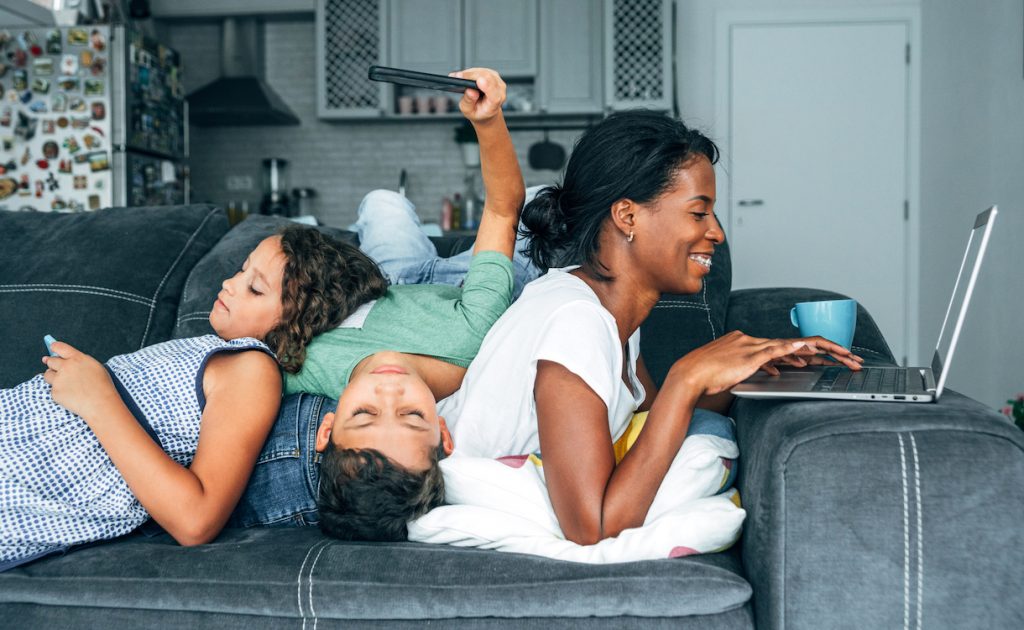 Colder weather, Pumpkin Spice Lattes and the end of daylight saving time: Just some of the things we've come to expect from the start of the fall season. It's also the time when we see consumer tech companies get their holiday lineups on store shelves (or their websites) with the usual fanfare around product announcements happening over the summer. But COVID-19 has made 2020 anything but normal.

Amid the pandemic, tech firms largely continued their innovations unabated. Suffice it to say, there were a lot of announcements over the past six months, so here are a few highlights: Samsung held not one, not two, but three versions of its Unpacked event this year to launch the Samsung Galaxy Note 20, the Galaxy Z Fold 2, and the Galaxy S20 "Fan Edition," while Apple introduced the world to updated iPads and its next-generation Apple Watch Series 6. And though it didn't have an event, Microsoft released its dual-screen Surface Duo device out for reviews, which… weren't kind.
For gamers, Facebook announced its lighter and more powerful virtual reality headset, the Oculus Quest 2 while teasing its work on smart augmented reality (AR) glasses that could remind some people of Google Glass. And Microsoft and Sony not only showcased the games that will be available on the Xbox Series X and PlayStation 5 consoles but also revealed pricing and availability.

Not to be outdone, Amazon dropped a slate of new and refreshed products on consumers at one of its hardware events. From updated Echo speakers to an autonomous home surveillance drone, Ring-powered car alarm, and a game streaming platform, the online marketplace giant is keen to make sure it's top of mind, not just for the holidays but during its annual Prime Day shopping event too.

Noteworthy observations:

Though it might seem like tech companies are proceeding with the status quo, they're not. When it comes to hardware, tech companies have a long lead time in development so it's difficult to make quick pivots, but some have made modifications to their software around tracking and preventing the coronavirus. Apple and Google, for example, formed a partnership to enable contact tracing directly within their mobile operating systems.
Don't count out foldable devices yet. Samsung, Microsoft and Motorola's latest efforts suggest there's consumer interest, though the high price point could still turn people off.
Facebook and Apple both debuted fitness tools for their virtual reality and wearable products, respectively. In a time when people are sheltering-in-place, being able to get in a workout can be good for one's mental health. Facebook is promoting cardio exercise while Apple developed the first Peloton-like program designed specifically around its Apple Watch.
Facebook has said it's working on AR glasses for some time but this year it revealed details behind what it calls an "experiment," Project Aria. Though still a prototype, the company says that it will be trialing the device in public this year in an effort to test its accuracy. Facebook claims to have controls in place to ensure people's privacy, avoiding embarrassments that plagued Google's Glass wearable. Facebook's slow development suggests there's much work to be done before the company can really bridge the virtual world with the real one.
It's likely that for companies building hardware, we won't begin to see devices made around the pandemic for some time, due to current product roadmaps. Of course, there's also a likelihood such features never materialize depending on the length of the current crisis. But, with software being more flexible, we'll continue to see more adaptations of programs made to cater to those who are quarantining and have jobs that need to be done.
— Ken Yeung, Flipboard's Technology and Science editor, is currently curating "The War Against TikTok."