The Truth Seekers: Presenting Facts and Raising Discourse
Carl Sullivan / October 20, 2020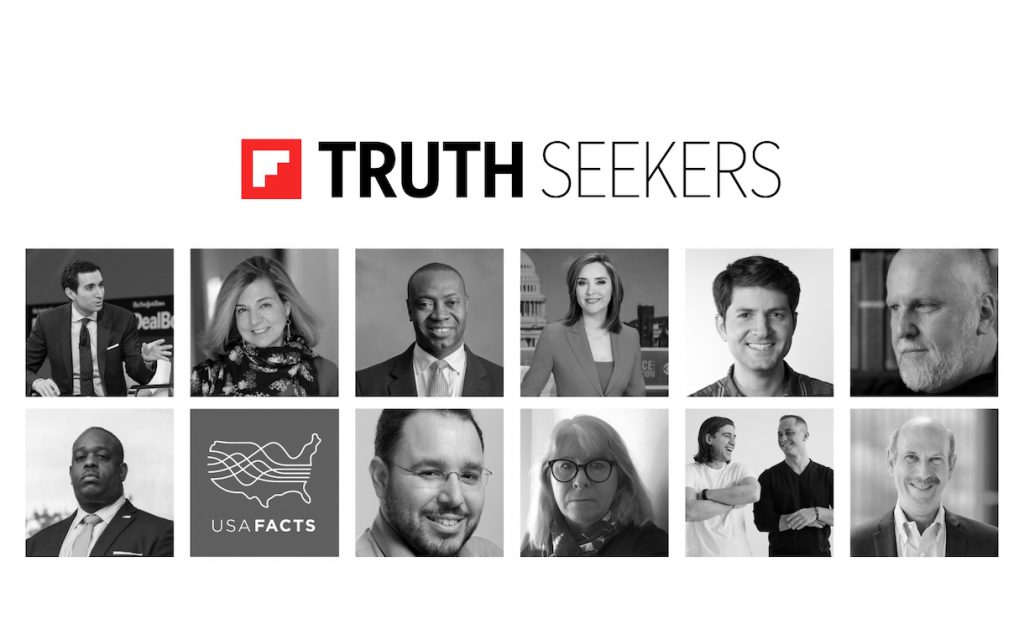 We are living in extremely partisan times, when America's political parties seem to have no desire to compromise or civilly discuss different points of view. In this environment, even agreeing on the "truth," or a standard set of facts in which we all believe, can be difficult. Many observers feel that truth itself is under attack, as politicians bend norms and narratives to fit their agendas. At the same time, many of us crave dialogue with friends, family members and neighbors who might not share our views.

In the "Truth Seekers" series, Flipboard aims to highlight thoughtful, objective voices to provide insights on the divisive issues of the day and open doors to courteous communication. In a world where everything seems to be politicized, there are still experts whose motivation is to seek the truth. We asked several of them to curate the must-read articles for Americans who truly want to understand topics such as COVID-19, the economy and climate. Just the facts, no opinions.

We realize that we all carry personal biases, and that it's impossible to find curators that all of us will agree are "objective." But it is our fervent belief that facts are more important than ever. With the Truth Seekers, we have done our best to assemble a panel of professionals who seek and illuminate facts as a crucial part of their lifelong work. We have turned not to politicians or activists for this series, but rather academics and journalists who have been trained to recognize bias in their work, and who actively strive to be objective with each of their projects and reports.

Today, we're launching with the first set of Truth Seekers, including:
In the coming months, we'll be adding new topics and voices to the project. We hope this series will illuminate facts so that you can make more informed decisions, and engage in meaningful conversation. Above all, the "Truth Seekers" strive to help Americans find common ground for productive and respectful debates, at a time when they are very much needed.
— Carl Sullivan, U.S. News Managing Editor, helps curate Vote 2020, Flipboard's election news.