The Week Everyone Became Magazine Makers
Inside Flipboard / March 29, 2013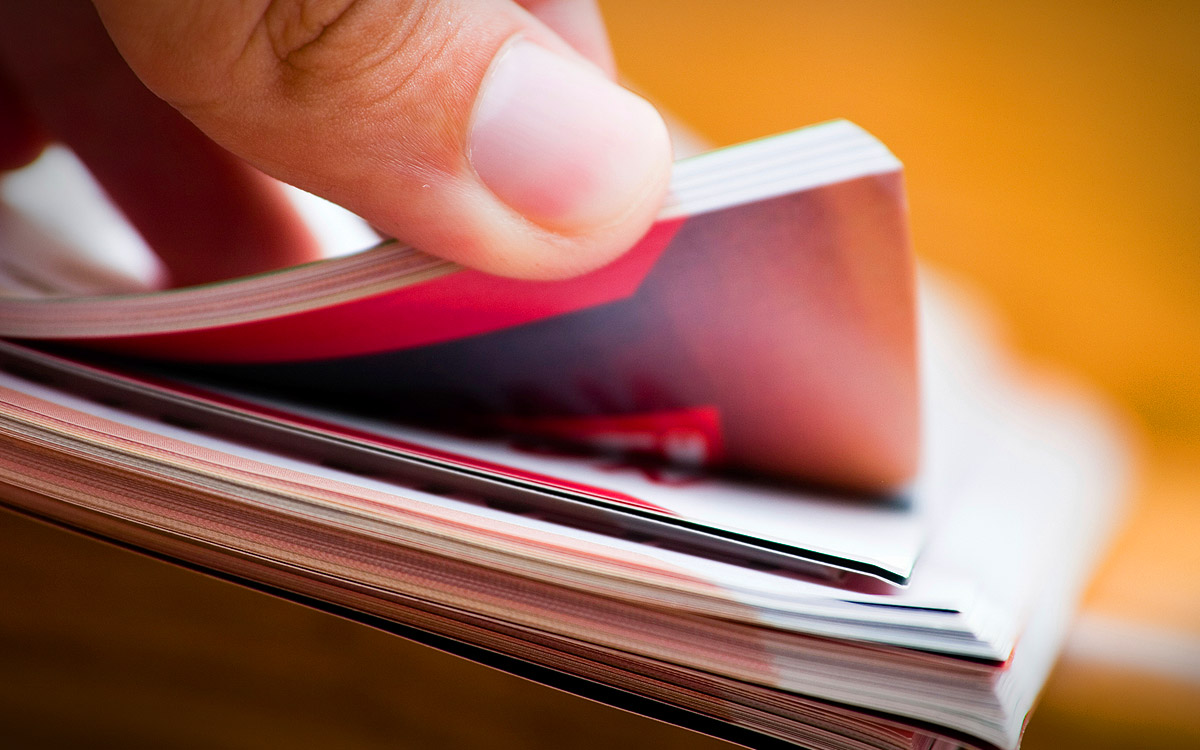 It's been an epic week here at Flipboard HQ, in sunny Palo Alto, California. The team had been working long and hard on the second generation of our product, so you can imagine the excitement when at last we were ready to raise the red curtain. As late afternoon fell on Tuesday, our office—a lofty, white, open space crammed with long, white tables—started filling with staff, family and friends. Mike McCue, the boss and co-founder, gave a speech, and the obligatory commemorative T shirts—these were slate black and featured the flip-it "+" sign—were handed out. Then we gathered in the kitchen, where a countdown clock had been set up that ticked off the time until the 6PM PST launch.
And just like that, millions of new magazine makers were born.
As you probably know by now, 2.0 makes it easy for anyone to create a magazine filled with the things they find in Flipboard—and now, on the Web at large, via the new bookmarklet. Since launch, our users have been creating a magazine per second. For us at Flipboard, it feels like a gift to see all the wonderful stuff you're making and sharing. In fact, it's so much fun, that we decided to use this space every Friday to call out some of the noteworthy user-created magazines we've found during the previous week. OK, here are a few we loved and shared during our launch week:
(Tap on the cover to open each magazine on Flipboard.)
Modern Sneaker, which is about cool sneakers: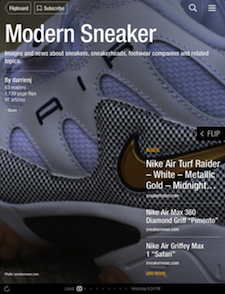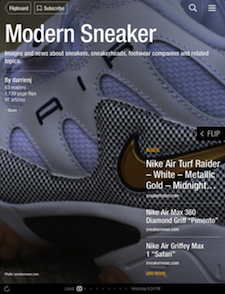 Bees Like Honey, a great looking collection of stuff: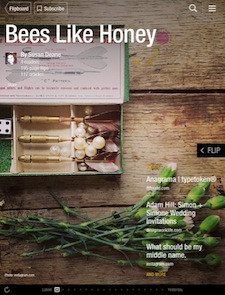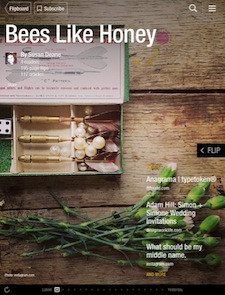 Ooh Rah Nation, which is about the Marine Corps: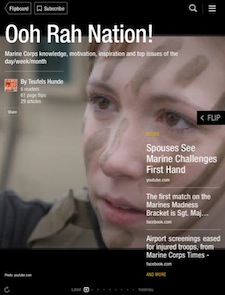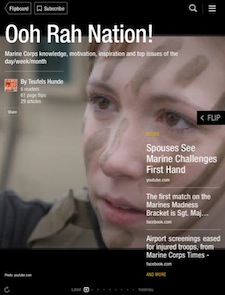 Horizon Viewfinder, amazing pictures, from this world and that: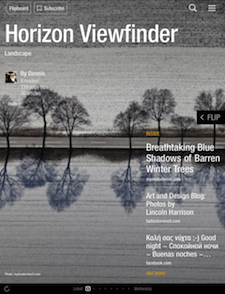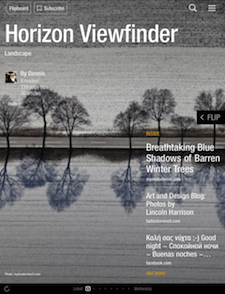 Nerd Girl Revenge, which focuses on all things nerdy and arty: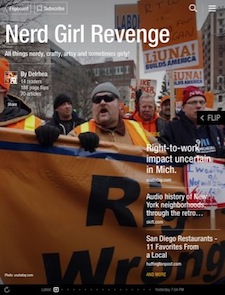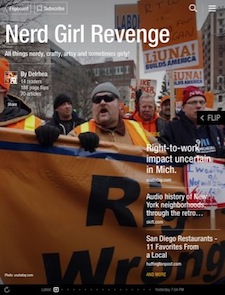 So that was last week. Next week, in honor of the official start of baseball season, we're looking for the best magazines our users have created around America's favorite pastime—teams, leagues, players and anything in-between. We've got some ideas, but we would rather hear from you. Please send your suggestions to staffpicks@flipboard.com.
~JoshQ
/flipboard
@flipboard
+flipboard