<![CDATA[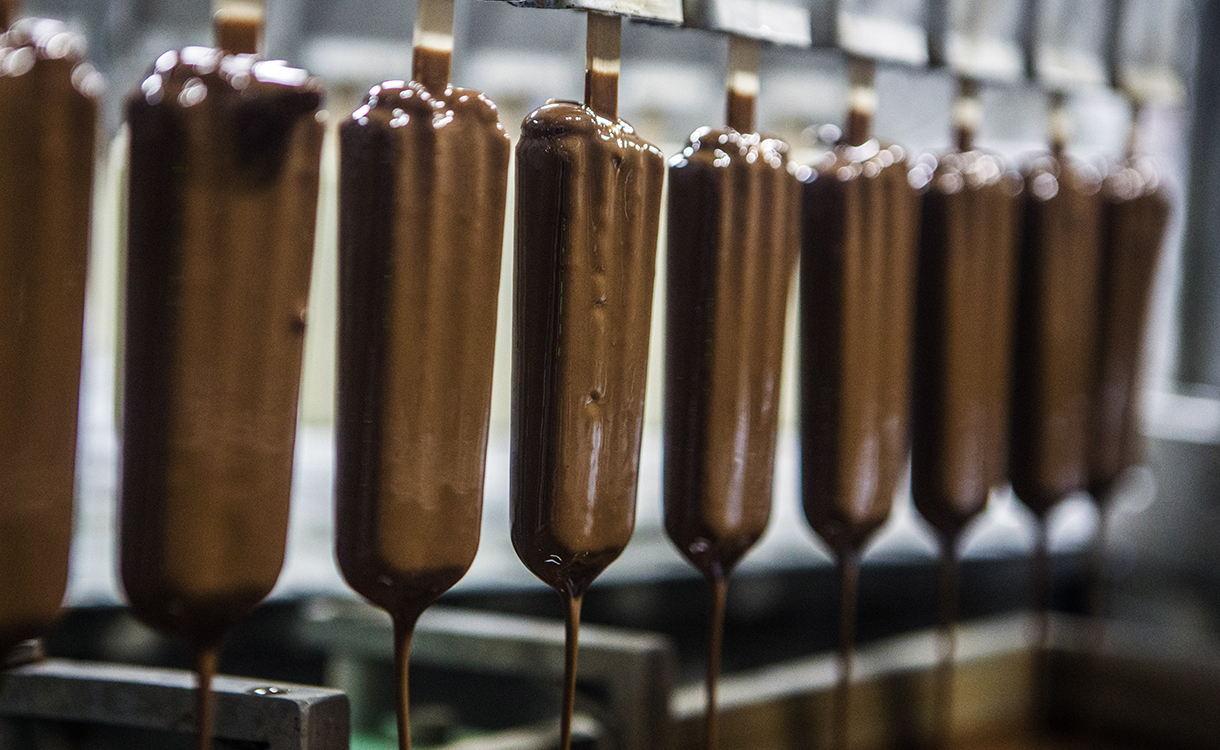 For the purposes of this post, "sinful foods" are foods that taste wonderful but are also full of calories and/or have negative health implications. With that said, this week was a good and bad week for this kind of sustenance. The Good: Wednesday was #NationalChocolateDay, in honor of the usually sweet treat made from roasted and ground cocoa seeds. The National Confectioners Association-deemed holiday was trending on social media throughout the day, while chefs and companies also used the opportunity for marketing. The cocoa love crossed over to Europe, where Salon du Chocolat opened its chocolate fashion show in Paris. Cultural figures walked the catwalk draped in chocolate creations. These celebrations followed a new study that found a link between decreased sugar intakes and improvements in blood pressure and cholesterol. The paper found a child's metabolic health could turn around in just 10 days, without changing caloric intake. The Bad: This week, the World Health Organization (WHO) listed bacon, ham and sausages as major causes of cancer, placing cured and processed meats in the same category as alcohol, tobacco, asbestos and arsenic. According to WHO, processed meats cause cancer and the risk goes up 18% if consumed daily. But CNN's Dr. Sanjay Gupta said "context is important." "If five people out of 100 get it now, then roughly six people out of 100 would get it if we all eat bacon," Gupta said. "It pales in comparison to heart disease, which remains the biggest killer of men and women in the United States." What "sinful foods" do you enjoy? The Flipboard community votes with their magazines. Check out these collections that celebrate the foods we guiltily love.
Chocolate by Linda Bernstein
: Recipes for chocolate cookies, cake, doughnuts, cupcakes and more.
Bacon & Butter by Anaujokas
: The best ways to use bacon, butter and meat.
Captain Bacon by shinysheep
: How to use and enjoy bacon in inventive ways, like in a hot dog, as a candle and as a spread.
Recipes Comfort Food by Cynthia Lilian
: Everyone's comfort foods are different. Here's a look at some common ones, like pies, roast chicken, pasta and candied morsels.
Sinful Creations by Haise
: Recipes and pictures of food so good it's "sinful."
Eating Healthy by CJ
: Try these deliciously healthy recipes when you're in the mood for something a bit better for you. ~
GabyS
is reading the
Pie
topic
GET FLIPBOARD ON:
iOS
/
ANDROID
/
WINDOWS
/
WEB
FOLLOW US ON:
FLIPBOARD
/
TWITTER
/
INSTAGRAM
/
FACEBOOK
/
GOOGLE+
/
TUMBLR
/
YOUTUBE
/
SOUNDCLOUD
/
PINTEREST
/
MEDIUM